13 veterans still looking for a WS ring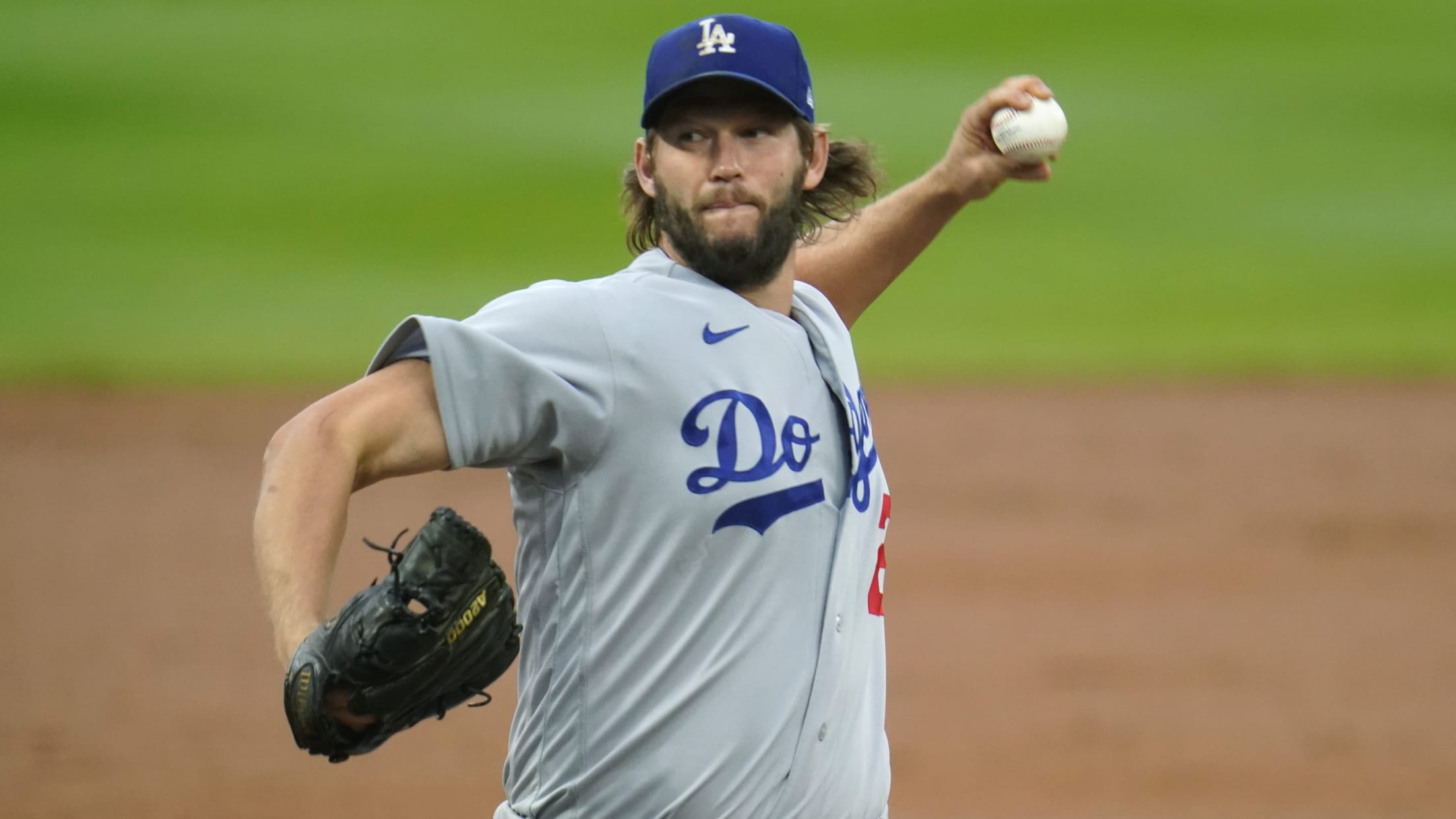 Among the many meaningful storylines last October, when the Nationals reached and then won their first World Series, was 35-year-old Ryan Zimmerman finally getting a ring. After 15 seasons, all of them with the franchise that drafted him, Zimmerman hit the Nats' first World Series homer in Game 1 against
Among the many meaningful storylines last October, when the Nationals reached and then won their first World Series, was 35-year-old Ryan Zimmerman finally getting a ring. After 15 seasons, all of them with the franchise that drafted him, Zimmerman hit the Nats' first World Series homer in Game 1 against the Astros and then was able to celebrate being a world champion after a Game 7 victory.
Now, as we look ahead to the upcoming 2020 postseason, there are a number of accomplished veteran players who could follow in Zimmerman's footsteps.
Here are 13 notable candidates from contenders. Each is at least 32 years old, and with at least 12 seasons in the Majors. They all have achieved great success at the game's highest level -- but without reaching the ultimate team goal. That could all change next month.
Players are listed in descending order of career Baseball-Reference WAR, and ages are as of the end of the World Series.
Zack Greinke, SP, Astros
Age: 37 | MLB seasons: 17
Not only did Greinke come oh-so-close to winning a ring last year, but he almost went down as a World Series hero. The six-time All-Star started Game 7 against the Nationals, and he was brilliant for six innings, with Houston holding a 2-0 lead, before Washington went on to win. With Gerrit Cole now in the Bronx and Justin Verlander out for the season, the Astros will be relying on Greinke for another deep postseason run.
Clayton Kershaw, SP, Dodgers
Age: 32 | MLB seasons: 13
Nobody else on this list has received nearly as much attention for not winning a championship as Kershaw. The left-hander has produced his share of stellar October performances, but in nearly a full season's worth of playoff pitching over nine different seasons (158 1/3 innings), Kershaw's 4.43 ERA is exactly two runs higher than his mark in the regular season. That said, the future Hall of Famer has reversed his declining velocity in 2020, and owns a 2.15 ERA. This could be the year he and fellow Dodgers vets such as Justin Turner and Kenley Jansen finally get over the hump.
Joey Votto, 1B, Reds
Age: 37 | MLB seasons: 14
Votto has earned his reputation as a patient hitter, and he's also had to be patient when it comes to the postseason. The Reds last made it in 2013, losing to the Pirates in the National League Wild Card Game. Votto has never advanced past the NL Division Series, generating a .250/.324/.250 career postseason line. Given his recent power surge, he could find some redemption in 2020.
Evan Longoria, 3B, Giants
Age: 35 | MLB seasons: 13
In 2008, Longoria won AL Rookie of the Year and helped carry the Rays to their first postseason. They advanced all the way to the World Series, but Longoria went 1-for-20 in a five-game loss to the Phillies. He has yet to return to the Fall Classic and hasn't played in the postseason at all since 2013, though this surprising Giants club could change that.
Ryan Braun, RF/DH, Brewers
Age: 36 | MLB seasons: 14
The franchise's all-time home run leader is set to become a free agent at season's end -- he has a $15 million mutual option for 2021 -- and it's possible that he has already played his final game at Miller Park. If this is in fact it for Braun with the Brew Crew, it would be sweeter to end with his first trip to the World Series after falling one game short in 2018.
Andrew McCutchen, LF/DH, Phillies
Age: 34 | MLB seasons: 12
Between McCutchen and 33-year-old Jay Bruce, the Phillies have two outfielders with a combined 25 big league seasons and nine trips to the playoffs with five other franchises -- but no berths in the League Championship Series. If the Phillies can squeeze into this postseason, they'll be hoping for some pop from McCutchen, as the 2013 NL MVP is homerless in 13 career playoff games, with a .600 OPS.
Nelson Cruz, DH, Twins
Age: 40 | MLB seasons: 16
Some might remember Cruz's postseason career most for the time David Freese's fly ball got over his head for that momentous triple in Game 6 of the 2011 World Series. But Cruz is also one of the best October hitters in history. Among those with at least 150 playoff plate appearances, his 1.012 OPS ranks fifth behind only Babe Ruth, Albert Pujols, George Brett and Carlos Beltrán. The Boomstick is as potent as ever in 2020, so he and fellow ring-seeker Josh Donaldson could play big roles in slugging the Twins toward a title.
Edwin Encarnación, DH/1B, White Sox
Age: 37 | MLB seasons: 16
Encarnación and 13-year veteran Gio González were among Chicago's bold offseason haul, and Encarnación will be trying to put an end to some postseason frustration. This will be his sixth straight year in the playoffs, following runs with the Blue Jays, Indians and Yankees, but he has yet to make the Fall Classic. Encarnación ranks third among active players in home runs, but over three losing AL Championship Series, he has posted a .478 OPS.
Nick Markakis, RF, Braves
Age: 36 | MLB seasons: 15
Markakis originally elected not to play this season but later decided to return to the Braves, which will give him the opportunity to play in only his fourth postseason. After batting .121/.216/.152 in Atlanta's NLDS losses the past two seasons, Markakis will look to do more to support the quest for the team's first postseason series victory since 2001.
Michael Brantley, LF, Astros
Age: 33 | MLB seasons: 12
Whenever someone watches the Nationals clinch the 2019 World Series, they will see Brantley striking out against Daniel Hudson to end Game 7. But perhaps Brantley can create some more positive lasting images in 2020. Aside from a 2016 campaign almost entirely lost to injury, he has batted at least .299 in each of his past six seasons. That's some much-needed stability for a Houston lineup that has not received the expected production from some of its stars.
Joakim Soria, RP, A's
Age: 36 | MLB seasons: 13
Soria has spent the Majority of his career with the Royals, but with unfortunate timing. The righty left Kansas City as a free agent before the 2013 season and returned just after the Royals won the World Series in '15. Soria has pitched in three total postseasons with the Tigers, Pirates and Brewers but didn't get into Oakland's 2019 AL Wild Card Game loss to Tampa Bay.
Rich Hill, SP, Twins
Age: 40 | MLB seasons: 16
The left-hander is the oldest pitcher in the Majors this season, but his late-career renaissance has continued, with a 3.27 ERA over seven starts. That should make him an important postseason piece for the Twins, who signed Hill and his 3.06 career postseason ERA this past offseason. After World Series losses with the Dodgers in 2017 and '18, this could be Hill's year.
Oliver Pérez RP, Indians
Age: 39 | MLB seasons: 18
It's been quite a journey for Pérez, an unlikely candidate to now hold the distinction of having logged the most Major League seasons among active pitchers. The lefty has earned that by reinventing himself as a valuable bullpen option. Now with his eighth team, Pérez will be looking to participate in just his fifth postseason, having last advanced to an LCS with the 2006 Mets, back when he was a 25-year-old starter. Pérez could help fellow vets and longtime Indians Carlos Santana and Carlos Carrasco finally snap MLB's longest active championship drought.