Still in mix for $250K? Less than 1% are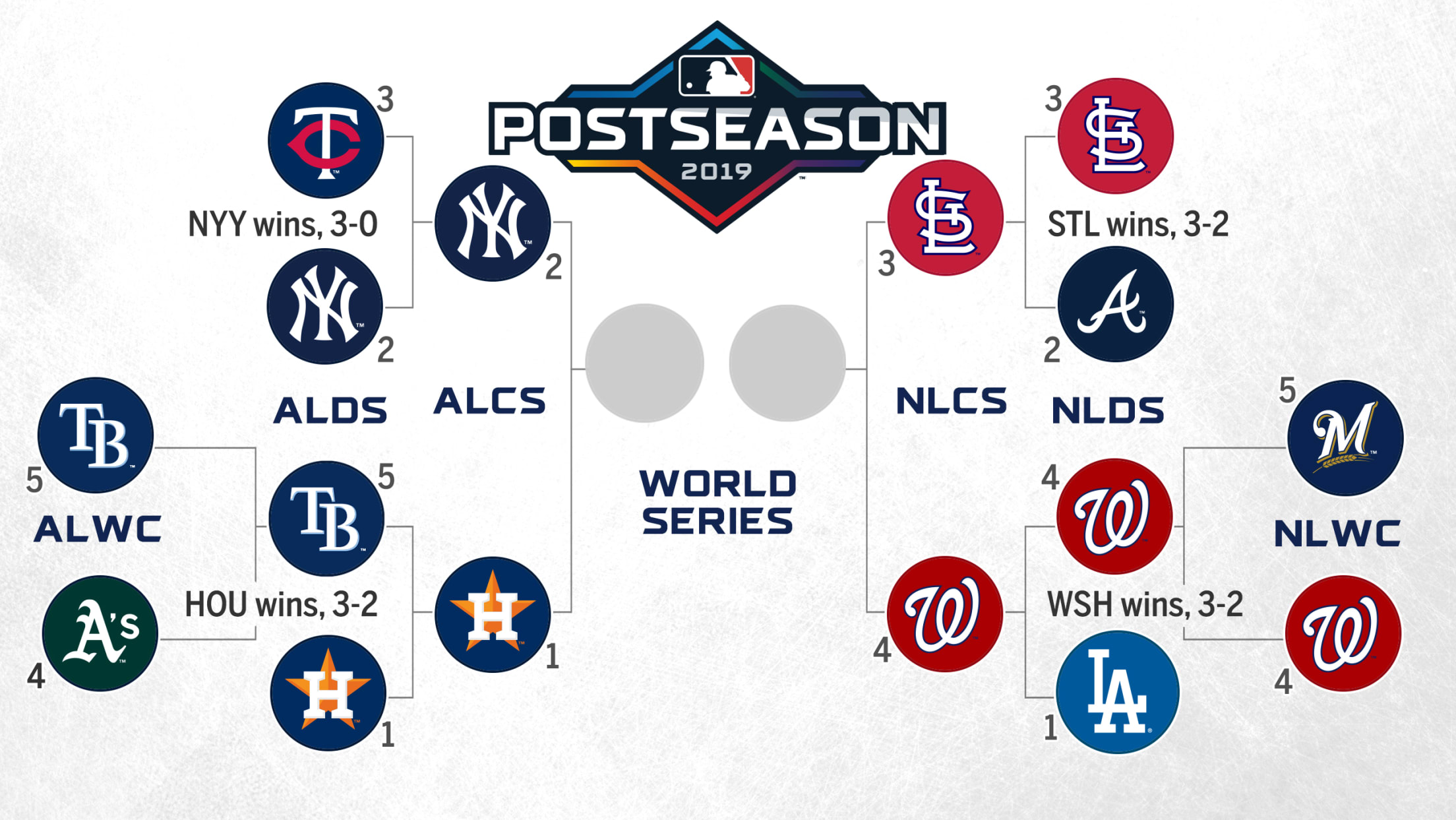 As it turns out, picking a perfect Postseason bracket is a lot harder than it looks. With the Dodgers' loss to the Nationals in the NLDS and the Braves falling vs. St. Louis in the other NLDS, more than 99 percent of Postseason Bracket Challenge entries came apart at the
As it turns out, picking a perfect Postseason bracket is a lot harder than it looks.
With the Dodgers' loss to the Nationals in the NLDS and the Braves falling vs. St. Louis in the other NLDS, more than 99 percent of Postseason Bracket Challenge entries came apart at the seams. Now, only 5,308 brackets remain heading into the League Championship Series games.
The Dodgers, who won 106 games during the regular season, were the most popular pick to come out of the National League, so it comes as no surprise that their elimination turned this game on its head. Though things could have been much wackier for those chasing the grand prize, as a Rays ALDS triumph over Houston would have resulted in a mere 676 remaining brackets. Among all the teams left standing, the Astros rank as the most common pick to win it all. Though, of the four most commonly predicted scenarios left, two of them have the Nationals taking home the title.
And to give you a sense of just how much has changed, here is what the most common bracket looked like at the outset of October (eliminated teams are in bold).
Wild Card winners: Nationals, A's
Division Series: Yankees, Astros, Braves, Dodgers
Championship Series: Astros, Dodgers
World Series: Astros over Dodgers
In addition to filling out the bracket, fans were also asked to select the World Series MVP and the number of games the World Series will last.
Alex Bregman was the top pick for World Series MVP, with 88,493 Bracket Challenge participants choosing the Astros' third baseman. Dodgers All-Star Cody Bellinger got the second-most World Series MVP picks, followed by Astros ace Justin Verlander, Yankees duo Aaron Judge and DJ LeMahieu, and a third Astro, Jose Altuve.
The most common prediction for the length of the World Series was six games.