5 teams that are now World Series contenders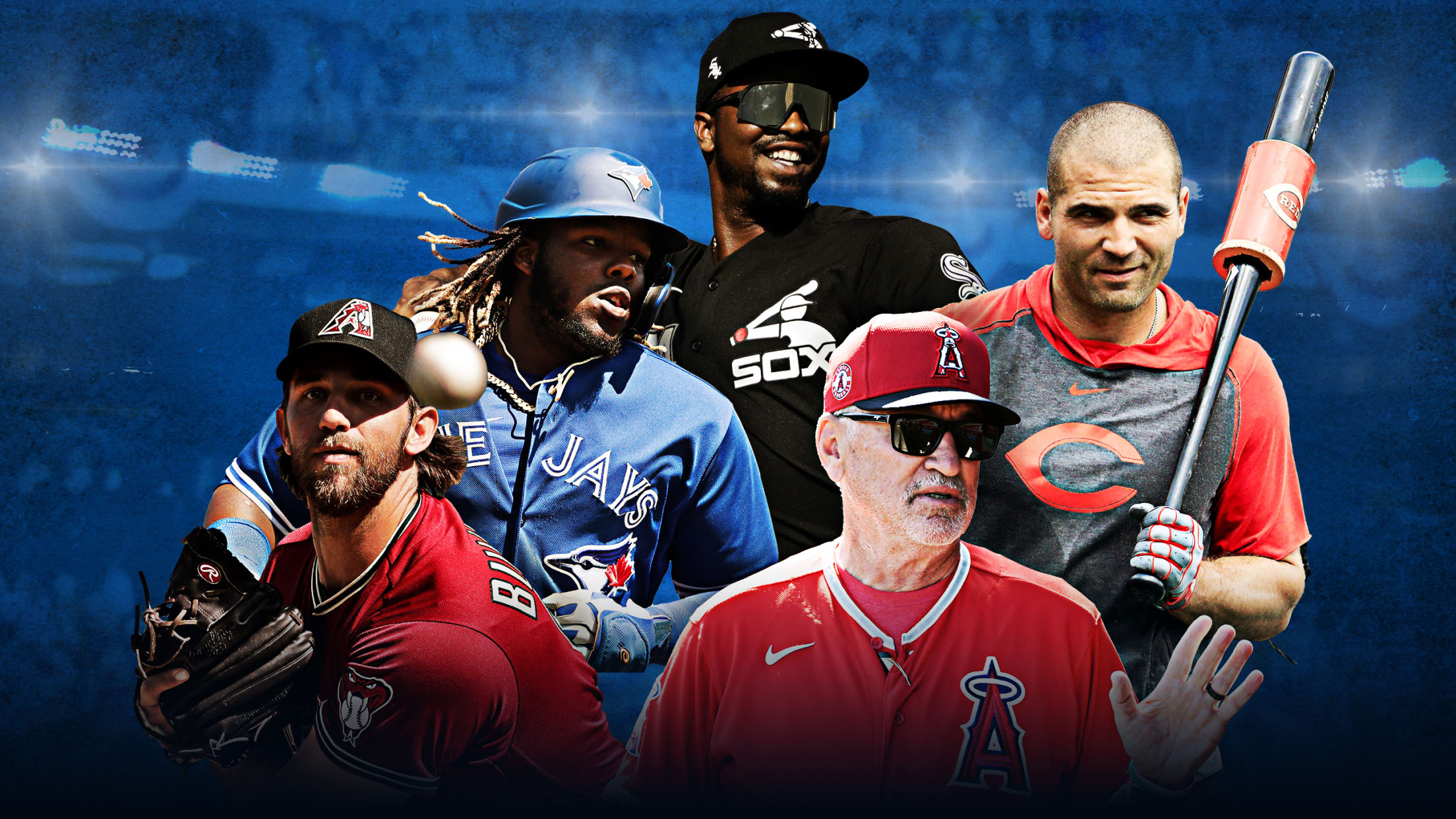 No sane general manager would ever build a team to thrive over a 60-game stretch. Imagine trying to explain that to a gaggle of reporters: "Sure, we ended up losing 102 games, but after 60 games, we were smack in the middle of playoff contention. We couldn't have anticipated what
No sane general manager would ever build a team to thrive over a 60-game stretch. Imagine trying to explain that to a gaggle of reporters: "Sure, we ended up losing 102 games, but after 60 games, we were smack in the middle of playoff contention. We couldn't have anticipated what would happen in those last 102; we were just concerned with the first 60." (shrugs)
• GMs face new set of challenges in 60-game sprint
But now that we are in this extreme circumstance, in which an entire baseball season is being wrapped up in 60 games, it is worth noting that some teams could actually benefit from a 60-game season. Winning baseball teams are built for the long haul, but with no long haul, there are certain teams built to be streaky rather than built to last. No one wants to play 102 fewer games than they were supposed to. But these teams may end up better positioned to win in the sprint rather than a marathon.
1) Angels
The strategy for the Angels in trying to overcome their obvious starting rotation deficiencies the last few years has been to throw as many arms at the problem as they can. In the past, that has meant guys like Matt Harvey and Trevor Cahill; this year, it's Dylan Bundy and Julio Teheran. These starting pitcher castoffs never quite added up to enough innings to carry the Angels over the finish line, but there are a lot fewer innings to account for this year.
Now that Shohei Ohtani should be ready to go, the Angels basically have an ace and ... a bunch of guys you can muddle through with. That's harder to pull off over 162 games, but may be just enough in a short season -- particularly when the lineup, with the addition of Anthony Rendon, Jason Castro and a healthy Justin Upton, looks as strong as it has been in the Trout era.
2) Blue Jays
Fair to say, no one expected there to be two Spring Trainings this year, with the long buildup in March stopping everything, followed by everyone stuck in their houses for months and finally with a truncated Summer Camp where you have to build yourself back up again. It seems fair to assume some injuries this season -- the idea of stopping and then building back up again so quickly just made my 44-year-old hamstrings pop just thinking about it -- and so if you have a lot of youth, particularly in your lineup, it stands to reason you're better able to just plow through it.
And few teams have more youth in their lineups than the Blue Jays. Only one hitter is over the age of 30 (Travis Shaw, and just barely), and the starters are all 26 and under, from Derek Fisher (26) all the way down to Vladimir Guerrero Jr. (21). This may be a season to rely on young, raw hitting talent: That's the Blue Jays, to a T. And all told: It doesn't hurt that their star offseason acquisition, Hyun-Jin Ryu, is dominant in small stints but unlikely to hold up over a long season. "Holding up over a long season" isn't anybody's worry anymore.
3) D-backs
The D-backs were one of baseball's quietest surprises in 2019; they were only four games out of the Wild Card, and they had a better record than the Cubs. That they did this after trading franchise icon Paul Goldschmidt just showed how sharp and nimble this front office has been ... and if there were ever a time you needed a sharp and nimble front office, it's in a 60-game season. The key move for the D-backs was one they made before anyone knew this season would be so tight: Trading for Starling Marte in January.
After the embarrassment of his PED suspension in 2017, Marte has recovered in every possible way, including putting together the best offensive season of his career last year and at last fulfilling the promise the Pirates had for him all those years ago. He's a perfect fit for this offense, and he's also famously streaky: He started slowly last year, but may have been one of the best 10 players in baseball in July and August ... and he's playing for the D-backs to pick up a $12.5 million option for him next year. Add him to a team that always seems to find a way to overperform, and, oh yeah, Madison Bumgarner coming into town too, and the D-backs look like that team you won't notice is hanging around the Wild Card race all year until they've already clinched a spot.
4) Reds
The strangest thing about the Reds' aggressive offseason, as impressive as it was, involved trying to figure out where in the heck they were going to play everybody. Mike Moustakas! Nick Castellanos! Shogo Akiyama! Heck, Freddy Galvis! (Though he did show up in August.) It was as if the Reds thought they were playing in the league with the DH. Well, it turns out: They are! Suddenly, the Reds don't have to play with Castellanos and Moustakas in the field at the same time. Having the DH helps the Reds accentuate their greatest strength during a shortened season: A lineup full of sluggers, pretty much top-to-bottom. (They don't even have room for Aristides Aquino on the roster.)
The Reds' pitching has considerable upside, but the Reds are mostly going to try to bash their way to victories, which, considering how hard this tight schedule is going to be for pitchers, is a rather optimal strategy. Having an extra lineup spot for another of those bashers plays into the Reds' hands perfectly.
5) White Sox
The White Sox might be the ideal mix between the Blue Jays and Reds scenarios. You can make an argument the two most important attributes a team needs in this short season are:
a) Youth.
b) Power.
The White Sox certainly have plenty of both. Sure, new additions Edwin Encarnación and Yasmani Grandal are both comfortably over 30, but they're surrounded by thrilling talent everywhere, from Yoan Moncada to Tim Anderson to Eloy Jimenez to Nomar Mazara to rookie Luis Robert, who may end up being the most stunning guy on the roster. Dallas Keuchel's inning-eating looks less impressive in this context, but the White Sox can do vital things: Hit the ball far, and be young enough that you're most likely to stay healthy. All that might have eroded in a full season. But in this sprint, it might be exactly what they need.