These are your potential ASG starting lineups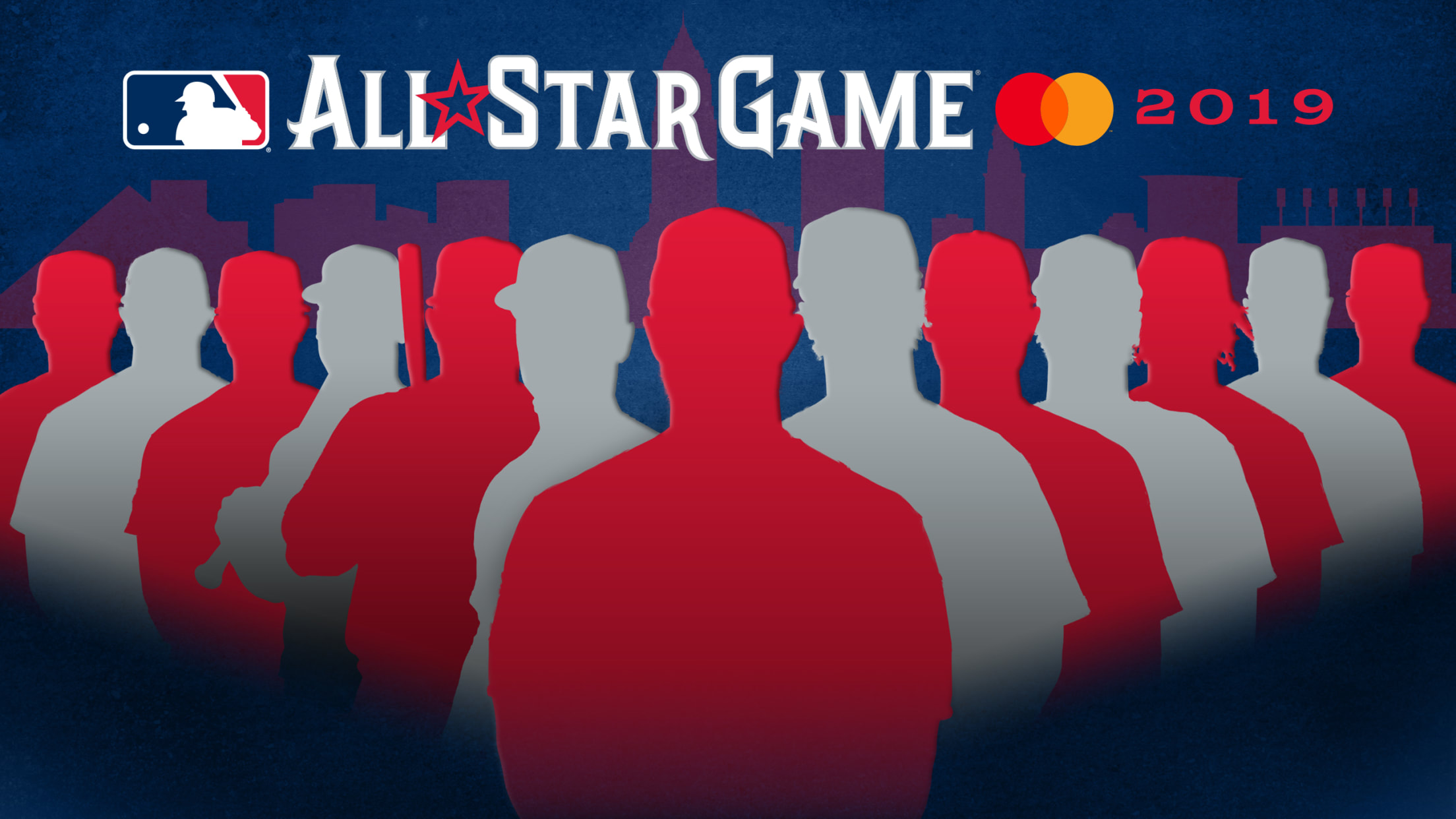 If you can believe it, we are already a quarter of the way through the season. That happened fast, right? It feels like we just got all emotional saying goodbye to Ichiro. And now here we are, well on our way. We're gonna blink, and it's all going to be
If you can believe it, we are already a quarter of the way through the season. That happened fast, right? It feels like we just got all emotional saying goodbye to Ichiro. And now here we are, well on our way. We're gonna blink, and it's all going to be over.
To mark the quarter point of the 2019 season, we thought we'd take a look at the All-Star teams for the American League and National League as of now. The All-Star ballot isn't out yet, but this isn't about the All-Star Game anyway. This is about who has been the best at each position in each league.
CATCHER
AL: Gary Sánchez, Yankees
The OBP isn't exactly sterling, and the same defensive woes he's always had are still there. But with so many other Yankees injured, Sanchez has picked an excellent time to rediscover his power stroke.
NL: Willson Contreras, Cubs
The Cubs expected big things from Contreras in 2018, but he took a minor step backward. This season, he's bounced back big time and might be the team's most consistent hitter. Teach this guy some better framing skills and he might be the best catcher in the sport.
FIRST BASE
AL: Jose Abreu, White Sox
Abreu has been a steadying influence for one of the younger teams in baseball, but come July, he may have even more value for the team as trade bait.
NL: Josh Bell, Pirates
It's possible that the top eight first basemen in baseball are all in the NL right now, but with apologies to Pete Alonso, Anthony Rizzo, Freddie Freeman and Rhys Hoskins, Bell is doing everything for the Pirates. This is what the Bucs were waiting for, and what the rest of baseball feared was coming.
SECOND BASE
AL: Whit Merrifield, Royals
It's a tight race between Merrifield, Tommy La Stella and Brandon Lowe, but the pure excitement of Merrifield (who leads the league in triples and is second in steals) gives him the ever-so-slight edge.
NL: Kolten Wong, Cardinals
His bat has slowed down after a blistering start, but his transcendent defense has been top shelf every single night. In a league with a paucity of options, Wong is currently the pick.
SHORTSTOP
AL: Jorge Polanco, Twins
The Twins knew they were holding onto a key piece when they extended Polanco in February. But they couldn't have known he was going to immediately turn into a superstar.
NL: Javier Báez, Cubs
With apologies to the Cardinals' Paul DeJong, you have to pick Baez. There might not be a more exciting player in baseball right now.
THIRD BASE
AL: Alex Bregman, Astros
It feels likely that Bregman is going to hang onto this spot for a long, long time. He doesn't lack for competition. Hunter Dozier and Matt Chapman are both playing like MVPs, and they're still both behind Bregman.
NL: Nolan Arenado, Rockies
Arenado has been his usual self, even if his team hasn't necessarily followed along with him.
OUTFIELD
AL: Mike Trout, Angels; Mookie Betts, Red Sox; George Springer, Astros
Trout is Trout like he's always Trout. Betts' excellence has almost been disguised by Boston's slow start, though the team is now starting to come around. And Springer has been a revelation for the Astros, as much as a former World Series MVP can be a revelation. He is leading the AL in hits and home runs. With these three, there's not even room for Michael Brantley and Joey Gallo.
NL: Cody Bellinger, Dodgers; Christian Yelich, Brewers; Charlie Blackmon, Rockies
The first two are so obvious that it feels like they should be on this All-Star team twice. The third spot is extremely difficult to find a quality candidate for. Blackmon almost wins by default, unless you want to cheat and stick Kris Bryant (who has played a third of his games in the outfield this year) out there.
DESIGNATED HITTER
AL: J.D. Martinez, Red Sox
One is tempted to choose Dozier, who has DH'd a third of his games, but we're talking about Martinez: There's no reason to get cute.
STARTING PITCHER
AL: Justin Verlander, Astros
Mike Minor and Matthew Boyd have been delightful, but Verlander continues to defy time and make a stronger and stronger case for the AL Cy Young Award.
NL: Jon Lester, Cubs
Apologize to Zach Davis, Luis Castillo and German Marquez, but what Lester is doing right now may even be more impressive than what Verlander is doing. He hasn't thrown enough innings to qualify for the ERA title yet, but his 1.16 makes your jaw drop.
RELIEF PITCHER
AL: Roberto Osuna, Astros
Osuna has been otherworldly. He has somehow walked only one batter in more than 17 innings.
NL: Kirby Yates, Padres
The default pick here is probably Josh Hader, but Yates has the second-highest K rate in the NL (behind Hader) … and his ERA is half the size.