Every team's Opening Day starter, predicted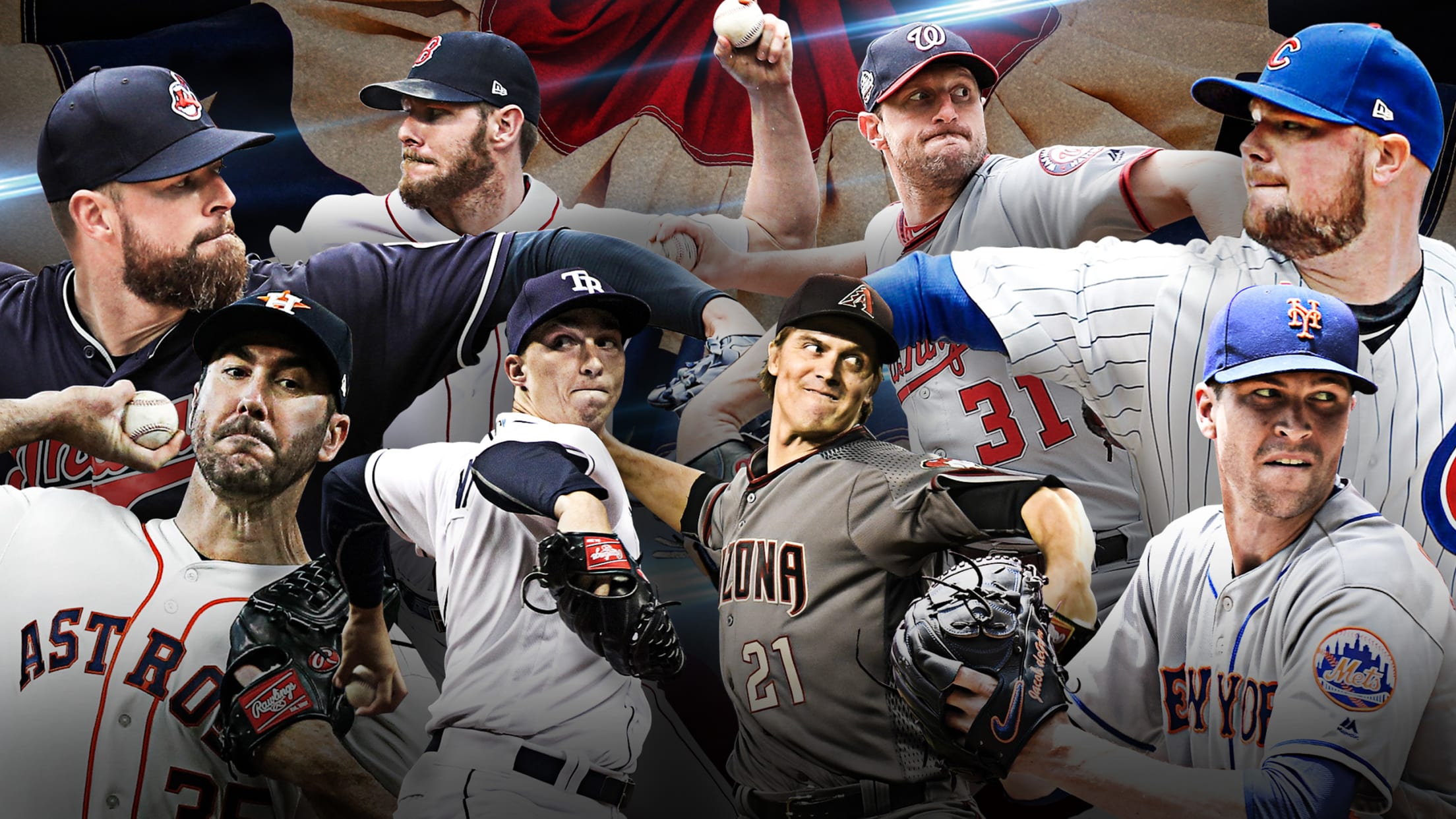 Even in an age of "openers" and extended bullpens, there is an undeniable cache to being a team's Opening Day starter. We wait all offseason for baseball to return, and your team has all that time to prepare, and then, when we get going, they rely on that one guy
Even in an age of "openers" and extended bullpens, there is an undeniable cache to being a team's Opening Day starter. We wait all offseason for baseball to return, and your team has all that time to prepare, and then, when we get going, they rely on that one guy -- their ace, their hoss -- to stand out there to kick things off. It's a legitimate honor.
• MLB Network 2019 best players at each position
So with pitchers and catchers officially reporting this week, we take some educated guesses on who will be the Opening Day starters for each team. Some of these are obvious candidates, some of them will be the results of intense Spring Training competitions, and some will just be rolls of the dice. But these are the looks at who each team wants out there on Day 1.
AMERICAN LEAGUE EAST
Blue Jays: Marcus Stroman
This would be Stroman's second opener; he beat the Rays, 5-3, back in 2016.
Orioles: Dylan Bundy
It would be the second straight Opening Day start for one of the few pieces the Orioles plan on having around for the next few years.
Rays: Blake Snell
As close to an Opening Day lock as you'd find. Snell will begin his attempt to defend his AL Cy Young Award.
Red Sox: Chris Sale
Sale still, somehow, has never won a Cy Young Award, but he's finished in the top six in each of the past seven years. He'll launch another campaign on Opening Day, which would be his second straight opener for Boston. (He got the nod three times with Chicago.)
Yankees: Luis Severino
Severino ended Masahiro Tanaka's three-year run of Opening Day starts last year and was in line to get the nod again in 2019, but a bout of right shoulder inflammation shut him down in early March. Thus, Tanaka will regain his Opening Day status.
*Actual OD starter: Tanaka (announced March 9)
AL CENTRAL
Indians: Corey Kluber
It looks like Kluber is going to stay in Cleveland after all.
Royals: Danny Duffy
If Duffy gets the nod, he will have made as many Opening Day starts (three) for the Royals as Bret Saberhagen. (And Gil Meche. And Jeff Suppan! Oh, and did you know Kevin Appier made 7 Opening Day starts for Kansas City?)
Tigers: Michael Fulmer
Fulmer is expected to be ready for Opening Day to take over for last year's Opening Day starter, Jordan Zimmermann.
Twins: José Berríos
Jake Odorizzi took the first start last year, but you'd have to think it's Berrios' time.
White Sox: Ivan Nova
Carlos Rodón is the other option, but the guess here is that they go with the veteran.
AL WEST
Angels: Andrew Heaney
That this is such a difficult one to pick -- they could even choose Matt Harvey! -- is perhaps a sign of trouble for the Angels this year.
Astros: Justin Verlander
This will be Verlander's 11th Opening Day start, and his second with the Astros.
Athletics: Mike Fiers
Marco Estrada was another option to take the ball in Tokyo, but Fiers indeed will get the nod.
Mariners: Félix Hernández
Given Hernandez's struggles in recent years, the Mariners will give someone else the ball on Opening Day for the first time since 2008: lefty Marco Gonzales, who is being rewarded for a breakout 2018.
*Actual OD starter: Gonzales (announced March 9)
• Pitchers with the most consecutive Opening Day starts
Rangers: Mike Minor
The Rangers' rotation is an interesting mix of veterans, and it wouldn't be surprising if any of them are somewhere else by August.
NATIONAL LEAGUE EAST
Braves: Julio Teheran
If it's Teheran, this will be his sixth consecutive Opening Day start.
Marlins: José Ureña
Urena was the Opening Day starter last year, and even though it didn't go well (he gave up a homer on the first pitch!), he'll probably get the chance again.
*Actual OD starter: *Urena (announced Feb. 14)
Mets: Jacob deGrom
Would you believe that this would be deGrom's first Opening Day start?
*Actual OD starter: *deGrom (announced Feb. 14)
Nationals: Max Scherzer
Get ready for October intensity in the cold of March.
Phillies: Aaron Nola
Nola's breakthrough season earns him the honor.
NL CENTRAL
Brewers: Jhoulys Chacín
Chase Anderson was the starter last year, but Chacin was so good last year, he'll probably be the pick.
Cardinals: Miles Mikolas
This is sort of a tough call, with Jack Flaherty probably the team's ace and Adam Wainwright the team's traditional leadoff man. Here's guessing they save Wainwright for the home opener on April 4.
Cubs: Jon Lester
Lester enters year five of the six-year deal (with a club option for 2021) that got him and Theo Epstein a Cubs World Series championship. I'm pretty sure the Cubs and Lester would both do this deal again.
Pirates: Chris Archer
Maybe the toughest call on the board, with Jameson Taillon an obvious candidate. Flip a coin.
Reds: Sonny Gray
The new guy gets the call. Can you believe last year's Opening Day starter was Homer Bailey? And that it was his first opener start for them?
NL WEST
D-backs: Zack Greinke
As long as Greinke is still on the team, he'll make the start.
Dodgers: Clayton Kershaw
The last non-Kershaw Opening Day start for the Dodgers? Vicente Padilla in 2010.
Giants: Madison Bumgarner
It'll be a transitional year in San Francisco, but this guy remains constant. It will be Bumgarner's fifth Opening Day start.
Padres: Joey Lucchesi
Your guess is as good as ours on this one.
Rockies: Jon Gray
This would be Gray's third consecutive Opening Day start ... the first Rockies pitcher to do that.
Will Leitch is a columnist for MLB.com.