Here are 20 impact rookies for 2019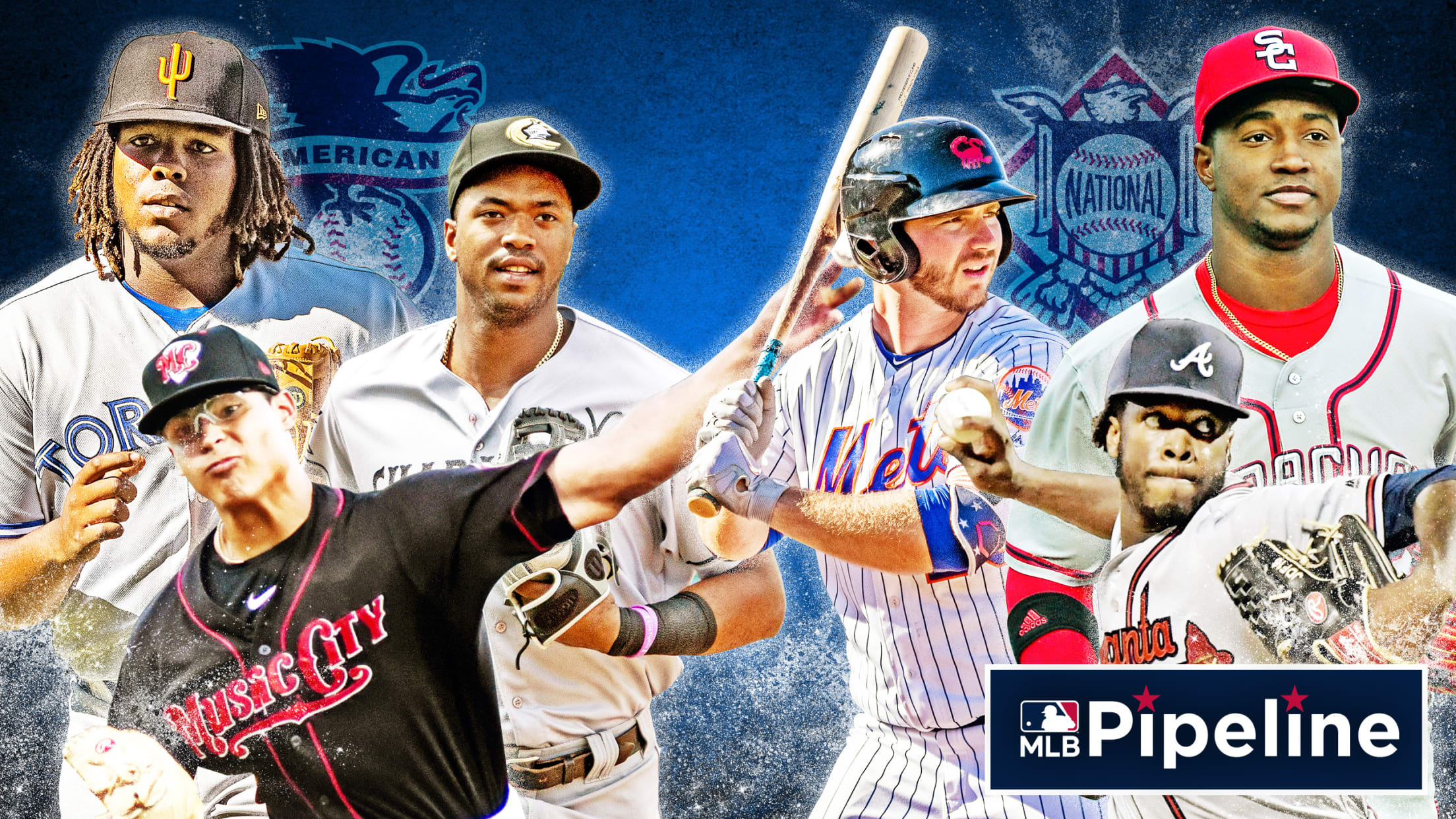 Every year when we put out our Top 100 Prospects list, we'll invariably get a question that looks something like this: "[Insert close to Major League ready prospect name here] is going to be in the big leagues this year. How come he isn't higher than [Insert farther away prospect
Every year when we put out our Top 100 Prospects list, we'll invariably get a question that looks something like this:
"[Insert close to Major League ready prospect name here] is going to be in the big leagues this year. How come he isn't higher than [Insert farther away prospect name here]?"
The short answer is that the Top 100 list is all about long-term potential and who we think will be the best Major League players 5-10 years from now. But that doesn't mean we don't care about immediate impact. Every year, we see countless prospects graduate off of our lists onto 25-man rosters.
• 2019 Fantasy Baseball Draft Guide
Who could make that jump in 2019? Here's a list of 10 players (with their 2019 Prospect Watch ranking, where applicable, in parentheses) in each league who could get the opportunity to show what they can do at the highest level this year, perhaps even contending for Rookie of the Year honors:
American League
1. Vladimir Guerrero Jr., 3B, Blue Jays (1): Who doesn't want to see the best prospect in baseball, and one of the best hitting prospects we've ever seen, be in Toronto's Opening Day lineup? Even if that doesn't happen, Vlad Jr. is about as close to a slam dunk in terms of making an impact, and the second he makes his big league debut, he automatically becomes a serious Rookie of the Year candidate. And he won't be alone. Top 100 prospect Danny Jansen will be there from the start of the season, while guys like Bo Bichette and Cavan Biggio could find their way to Toronto as well.
2. Eloy Jiménez, OF, White Sox (3): If it weren't for Vlad Jr., everyone would be talking about Eloy. The guy can hit for average and power and is ready to hit from the middle of a lineup right now. He might need to wait a bit, but we'll be able to watch him mash in Chicago soon enough.
3. Jesus Luzardo, LHP, A's (12): Luzardo pitched his way from the Class A Advanced California League up to Triple-A in 2018, and he's now considered the top left-handed pitching prospect in baseball. There's also plenty of opportunity in Oakland, with multiple rotation spots open and the organization making it clear he's competing for one of them this spring.
4. Forrest Whitley, RHP, Astros (7): With all of the winning the Astros have been doing of late, they shouldn't have this many prospects ready to make an impact in Houston this year. Anyone who saw Whitley pitch in the Arizona Fall League knows his stuff is ready to attack big league hitters. And he could be joined by Kyle Tucker, Yordan Alvarez and Josh James in 2019
5. Justus Sheffield, LHP, Mariners (43): The M's got him in the James Paxton deal with an eye towards the 2019 rotation. He might not have the same ceiling as the arms above him on this list, but he's ready to reach his mid-rotation ceiling right now.
6. Griffin Canning, RHP, Angels (63): The Angels' second-round pick in 2017 made it to Triple-A in his first full season. With many question marks in the big league rotation, don't be surprised to see the right-hander knock down the door soon.
7. Nate Lowe, 1B, Rays (No. 3 1B): The trade of Jake Bauers to Cleveland opens up a spot at first, and Lowe is ready to step in after a .330/.416/.568 line across three levels in 2018.
8. Christin Stewart, OF, Tigers: Stewart hit at least 25 home runs in three straight seasons en route to making his big league debut last year. The power is legit and left field looks like it's his to lose.
9. Austin Hays, OF, Orioles: Hays took the prospect world by storm by racing to the big leagues in his first full season of pro ball in 2017, but things went sideways in 2018, with injuries playing a big part. He has the chance to wipe the slate clean and help the Orioles rebuild.
10. Nicky Lopez, SS/2B, Royals: There doesn't appear to be a starting spot for Lopez up the middle in Kansas City right now, but Lopez's versatility -- he can play short and second, and has played third and the outfield as an amateur -- combined with his advanced approach, could land this overachiever in the big leagues a la Whit Merrifield's rookie season.
National League
1. Victor Robles, OF, Nationals (4): Injuries cost Robles much of the 2018 season and made him a bit of a forgotten top prospect, especially since Juan Soto streaked past him and made such a splash in Washington. But with Bryce Harper gone, a job is there for Robles and his five tools to grab.
2. Pete Alonso, 1B, Mets (51): After 36 homers and 119 RBIs in 2018, no one doubts Alonso's bat is ready for the big leagues. A combination of concerns about his defense and wanting to control service time could slow him temporarily, but the Mets are going to have to get his power bat into the lineup soon.
3. Touki Toussaint, RHP, Braves (50): Toussaint got the nod since he pitched meaningful innings in Atlanta late in the season and landed on the postseason roster. He could be competing with and/or joined by any combination of Mike Soroka, Kyle Wright and Bryse Wilson from the deep stable of exciting pitching prospects in the system.
4. Nick Senzel, 3B/2B/OF, Reds (6): Even with missed time because of an injury, it's clear Senzel's bat is deemed ready for Cincinnati. The only question is where he'll play. Originally a third baseman, he played some second in 2018 and has been working on learning to play center field, where there is an opening.
5. Alex Reyes, RHP, Cardinals (33): After working his way back from Tommy John surgery, Reyes tore his lat, ending his 2018 season really before it began. He's healthy and has been throwing; now it's just a matter of figuring out what role he's going to serve on the big league staff.
6. Brendan Rodgers, INF, Rockies (10): The departure of DJ LeMahieu leaves a huge hole at second base in Colorado, and Rodgers will get a chance to show what he can do this spring, competing with fellow prospect Garrett Hampson and former prospect Ryan McMahon. Rodgers' positional flexibility might help him get big league time sooner rather than later.
7. Fernando Tatis Jr., SS, Padres (2): His impact might be much larger than his ranking, it's just that it might be a little bit before he gets the call, though his huge winter ball showing might push him to San Diego a bit more quickly. The Padres could have a prospect-laden team that includes him, Luis Urías and Francisco Mejía.
8. Mitch Keller, RHP, Pirates (19): Keller will get a nice long look this spring but will undoubtedly start the year back in Triple-A, where he scuffled initially. The Pirates tend to be cautious with their young pitching prospects, but if he excels and the back of the big league rotation falters, he could get the call.
9. Taylor Widener, RHP, D-backs: Acquired last offseason in the Brandon Drury deal, Widener dominated the Double-A Southern League in his first season with the organization, leading the system in ERA and strikeouts. He could be the first starter called up when there's a need.
10. Enyel De Los Santos, RHP, Phillies: The Phillies clearly feel they can compete now, but that doesn't mean they won't need help from young pitchers. De Los Santos made his big league debut last year and could fill a starting or relief role. Lefties like JoJo Romero or Ranger Suárez could also pitch in.