7 prospects who should be untouchable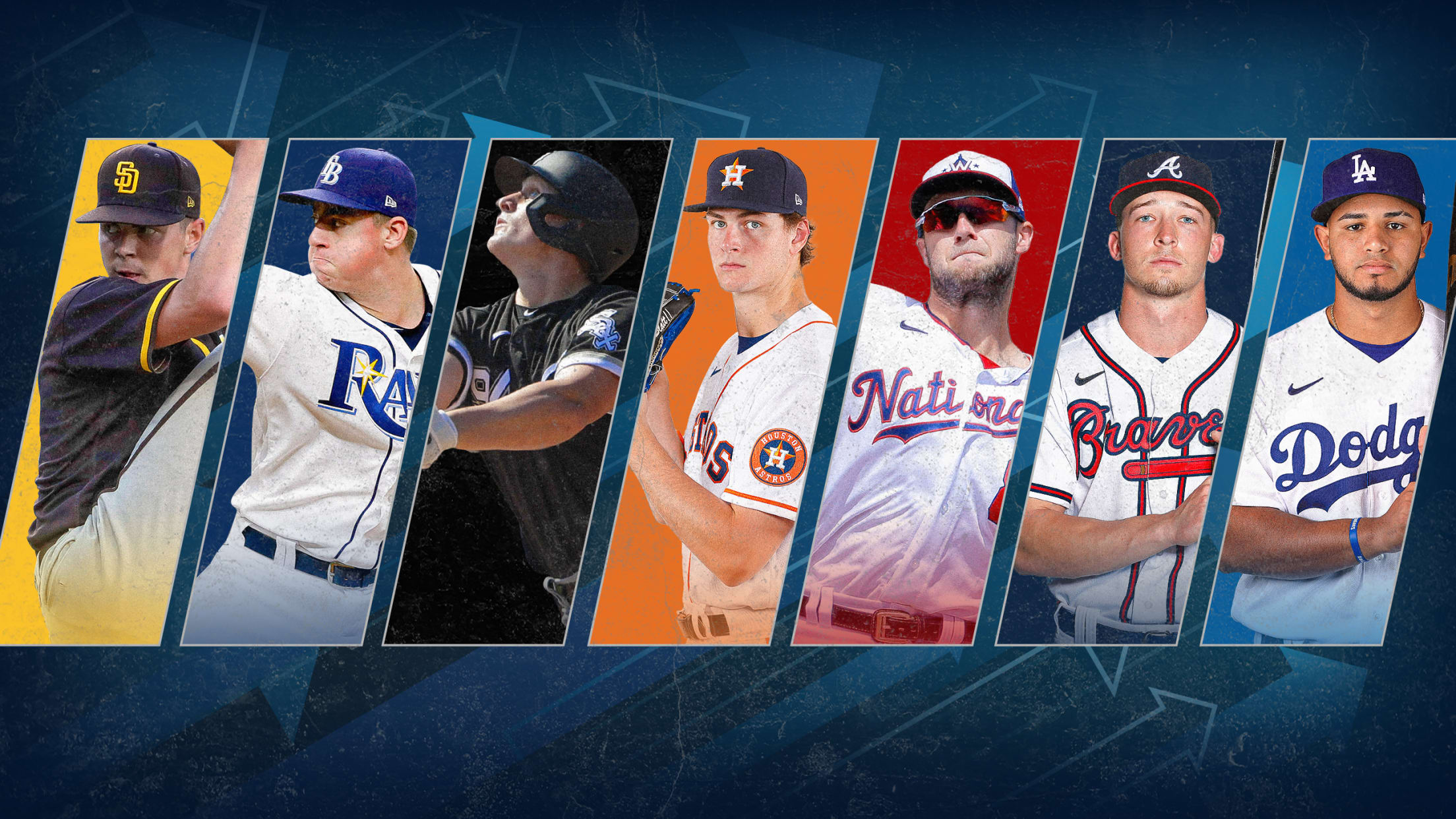 There's absolutely no way the Rays will trade shortstop Wander Franco, who is No. 1 on MLB Pipeline's Top 100 Prospects list. Yes, some prospects really are untouchable. Dozens of others have been mentioned in this feeding frenzy of a Trade Deadline that will come to a head at 4
There's absolutely no way the Rays will trade shortstop Wander Franco, who is No. 1 on MLB Pipeline's Top 100 Prospects list. Yes, some prospects really are untouchable.
Dozens of others have been mentioned in this feeding frenzy of a Trade Deadline that will come to a head at 4 p.m. ET on Monday. Here's the more difficult question: When should a prospect be considered untouchable?
If a general manager knew he could win a World Series, there'd be no such thing as an untouchable prospect.
Here are seven young players who absolutely, positively should not be traded, listed along with their ranking on MLB Pipeline's Top 100 Prospects list.
1. MacKenzie Gore, LHP, Padres (No. 5): He's the No. 1 pitching prospect in the Minor Leagues, as close to a sure thing as there is. This isn't a Trade Deadline in which a Justin Verlander or a Max Scherzer will be traded. Anything short of that should be a no-go for the Padres.
2. Brendan McKay, LHP, Rays (No. 16): He recently underwent left shoulder surgery, which could make him a good "buy low" candidate for a rebuilding team. That's precisely why the Rays should resist.
3. Andrew Vaughn, 1B, White Sox (No. 17): No team is going to be tempted more than the White Sox. If general manager Rick Hahn can add a proven starting pitcher -- Lance Lynn? -- the White Sox would be a dangerous October team. Hahn is shopping for a bullpen arm as well. But Vaughn should not be part of any package. Trade multiple prospects to get that arm. Don't trade Vaughn, who is about a year away from making this White Sox lineup even scarier.
4. Forrest Whitley, RHP, Astros (No. 21): He was once among the top pitching prospects, as well as perhaps the most untouchable of all prospects. His last couple of Minor League seasons have been a struggle of lost command and confidence. Now, he's shut down with an arm issue. He's still only 22 years old, with a fastball that touches 100 mph. Now is not the time to even consider trading him.
5. Carter Kieboom, INF, Nationals (No. 23): It was never fair to expect him to replace Anthony Rendon's production in 2020. The Nationals, in a win-now mode, were unwilling to simply put him in the lineup and live with the ups and downs. At 22, he has played in all of 28 Major League games, but he has a .559 OPS this year and the Nationals just signed Brock Holt ostensibly to start in front of him. Kieboom's value may not be sky high, but his potential still is.
6. Drew Waters, OF, Braves (No. 27): The Braves are flush with gifted young outfielders (Cristian Pache is No. 14 on the Top 100), so there's surely a temptation to deal the 21-year-old. They should not do it. He has a chance to be special, and there doesn't appear to be a pitcher available who would dramatically increase the Braves' chances of winning a World Series.
7. Keibert Ruiz, C, Dodgers (No. 78): His name comes up because the Dodgers also have Will Smith, another highly regarded young catcher. To have two elite catching prospects speaks volumes about the way president of baseball operations Andrew Friedman has built the organization's depth. But unless the return includes a true No. 1 starter -- and it won't -- this is a hard no.