Alvarez looking strong, opening Rangers' eyes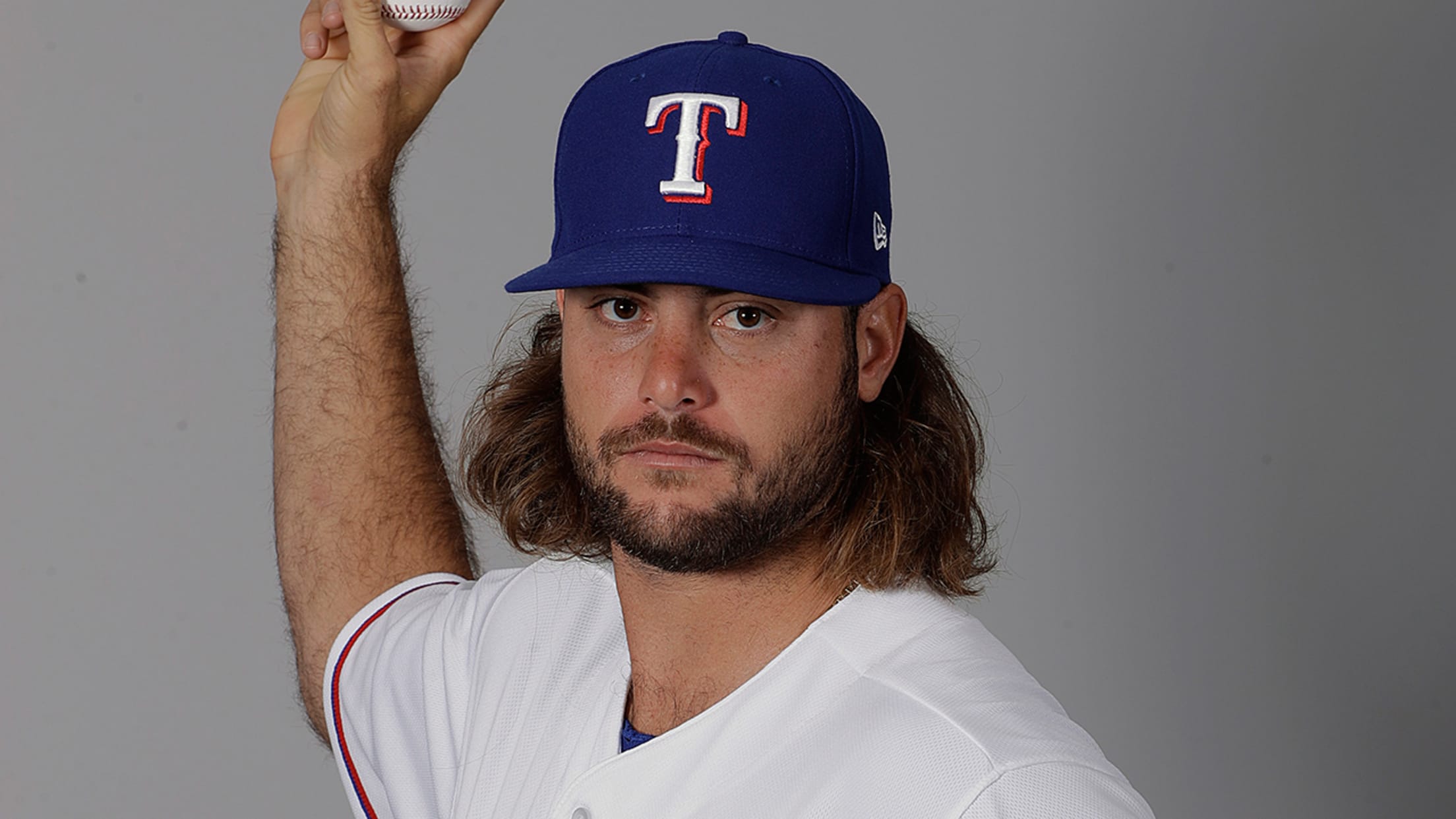 R.J. Alvarez has pitched five scoreless innings in the Cactus League this spring. (AP)
SURPRISE, Ariz. -- Right-handed reliever R.J. Alvarez is healthy and throwing his fastball upwards to 98 miles per hour.That may not matter as far as the Rangers' Opening Day roster, but it could end up being significant at some point during the season when clubs start dipping into their pitching
SURPRISE, Ariz. -- Right-handed reliever R.J. Alvarez is healthy and throwing his fastball upwards to 98 miles per hour.
That may not matter as far as the Rangers' Opening Day roster, but it could end up being significant at some point during the season when clubs start dipping into their pitching depth.
Alvarez has Major League experience and a power arm, but his 2016 season was wrecked by bone chips in his elbow, and he is in camp on a Minor League contract. There have been no signs of elbow issues this spring and the chances of him factoring into the Rangers bullpen at some point are growing.
"It feels great," Alvarez said. "It's awesome to have full range of motion. I spent the second half of last season trying to get back in the swing and I came into Spring Training feeling 100 percent."
Alvarez has pitched five scoreless innings in the Cactus League, allowing one hit and two walks while striking out six. This is a guy who has struck out 10.3 batters per nine innings at the Major League level and 12.6 in the Minors. But he has averaged 5.8 walks per nine innings, which has contributed to not yet establishing himself in the Major Leagues.
The Rangers claimed him off waivers from the Cubs on Sept. 10 and outrighted him to Triple-A two days later. The Rangers have been known to hit on some big waiver claims, like Shawn Tolleson four years ago.
"I've always been able to throw hard," Alvarez said. "But it's about throwing the ball in the zone and not putting guys on base."
That could determine if Alvarez is part of the annual shuttle of pitchers between Arlington and Round Rock, or even staying with the Rangers for good. All anybody knows is the Rangers will need relief depth during the season, and having another hard-throwing right-hander adds to their assets.
"R.J. has quietly had a nice spring," manager Jeff Banister said. "He's got velocity, he's got stuff. I would think at some point he could help us or somebody. You've got to like the arm and the stuff. He goes out and competes."