Alvarez to undergo arthroscopic surgery
Right-hander having minor procedure done on throwing elbow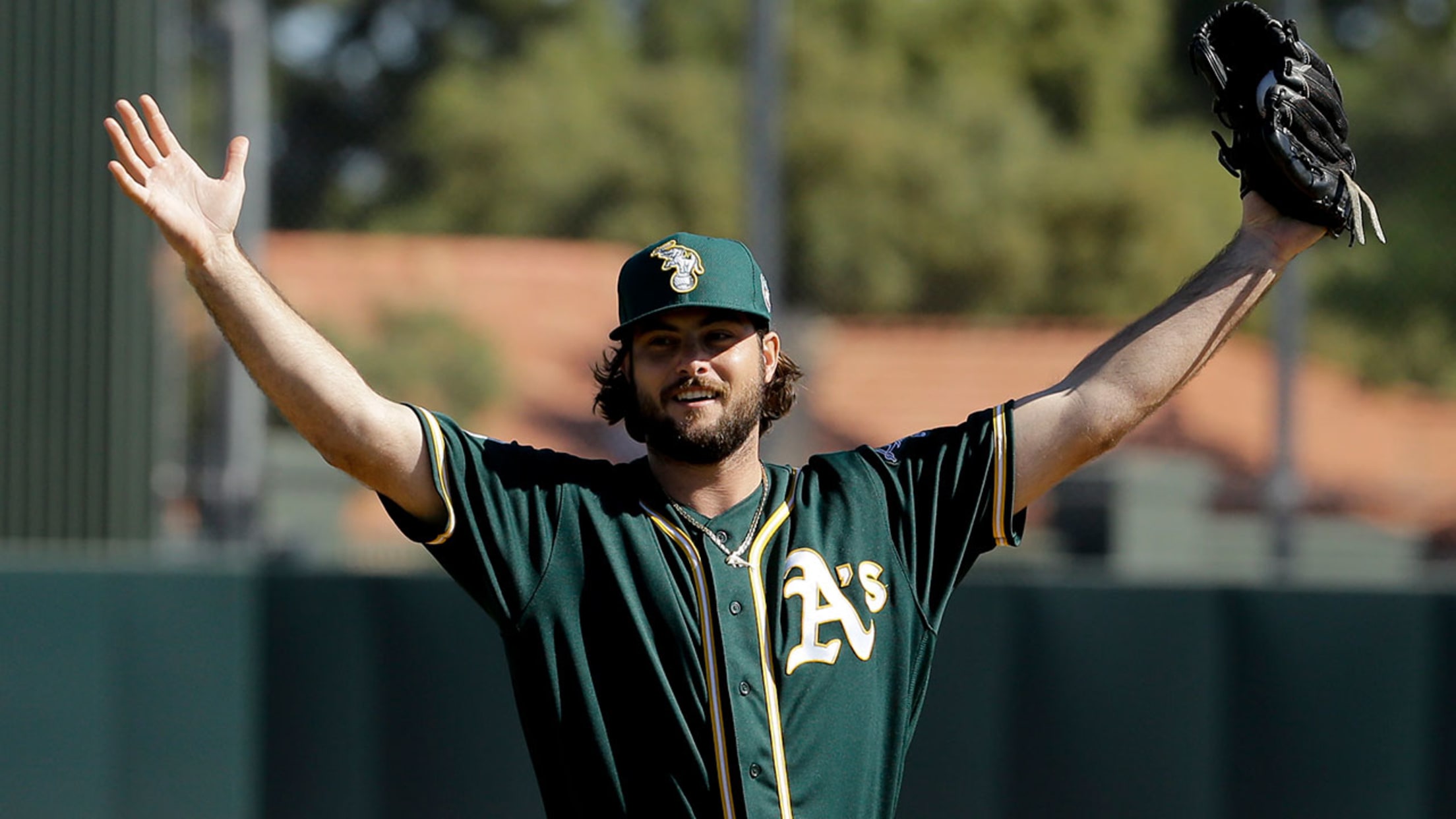 R.J. Alvarez struggled in his first season with the A's, racking up a 9.90 ERA in 21 appearances. (AP)
MESA, Ariz. -- A's reliever R.J. Alvarez is set to undergo arthroscopic surgery to have bone chips removed from his right elbow, manager Bob Melvin announced Friday.There's no timeline for his return, but the surgery, to be performed by team orthopedist Dr. Jon Dickinson, is considered minor. He can begin
MESA, Ariz. -- A's reliever R.J. Alvarez is set to undergo arthroscopic surgery to have bone chips removed from his right elbow, manager Bob Melvin announced Friday.
There's no timeline for his return, but the surgery, to be performed by team orthopedist Dr. Jon Dickinson, is considered minor. He can begin throwing again once he regains normal range of motion.
• A's Spring Training info
"This is my first time ever having surgery in my life, so I'm a little nervous," said Alvarez, smiling. "Anytime you go get an MRI, you don't know what they're going to find. They said everything else looks really clean, and it's just some little fragments in there that are a little [upset] I guess."
Melvin said Alvarez was first bothered by the elbow following his second spring outing. He was able to make two more appearances before shutting it down, finishing with a 14.73 ERA with six runs allowed in just 3 2/3 innings.
Asked if the injury helps explain Alvarez's struggles, Melvin said, "Maybe some this spring."
"It was definitely hard for me to get that extension," Alvarez said. "It wasn't so much that it hurt while I was pitching as much as I couldn't extend my elbow."
Catcher Stephen Vogt and outfielder Coco Crisp have had similar elbow surgeries, "and they said it's just the best thing," Alvarez said. "It feels so much better getting them out, and even Bob [Melvin], I was talking to him. He had some taken out, and he said just throwing BP it feels so much better."
Alvarez, 24, began the 2015 season on the A's roster, but command issues led him to spend much of the year with Triple-A Nashville. He posted a 4.11 ERA in 31 games for the Sounds, compared to a 9.90 ERA in 21 games with Oakland.
Jane Lee is a reporter for MLB.com.