After big W, Rays stage epic dance off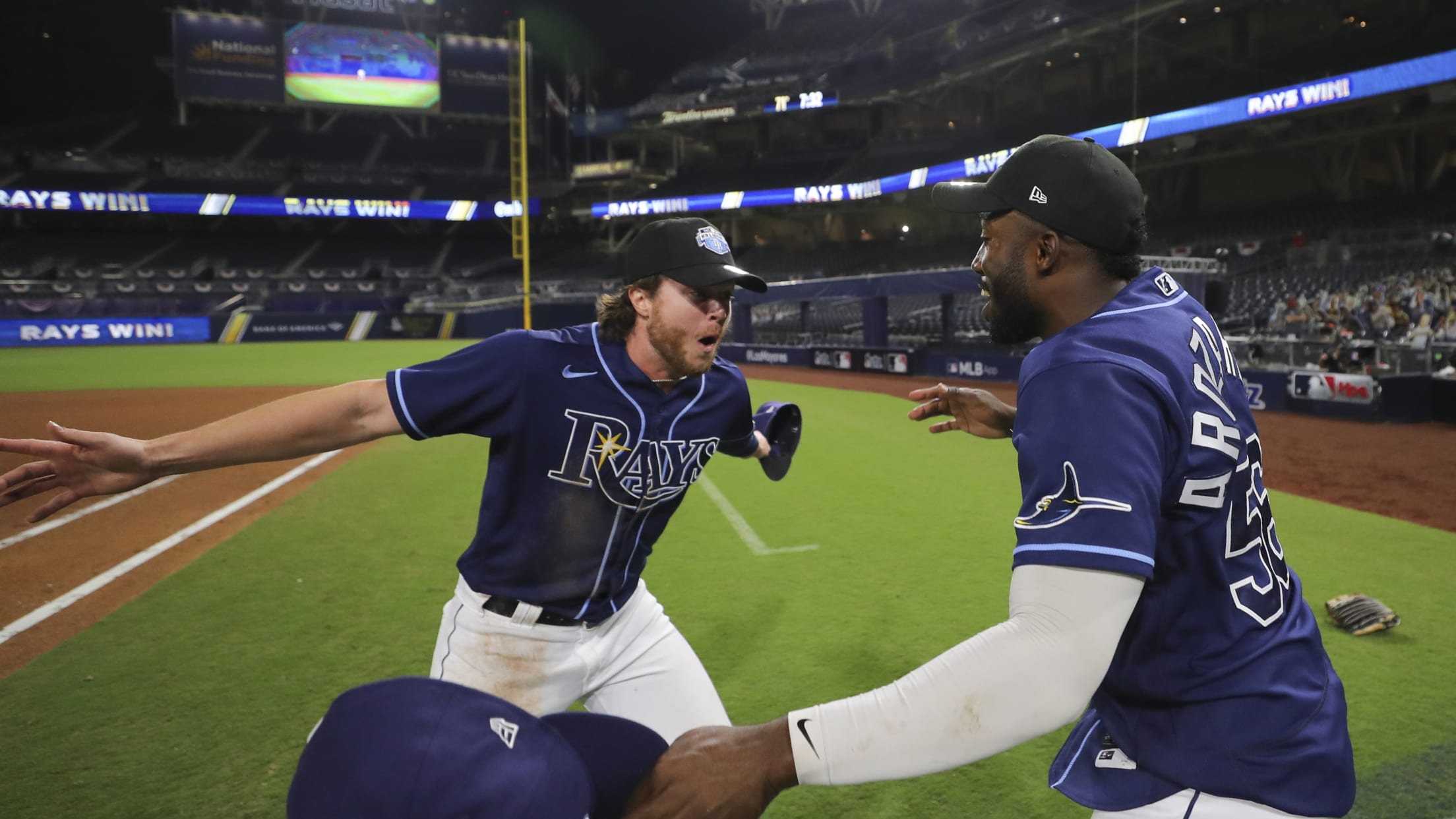 It turns out that 2020 postseason breakout sensation Randy Arozarena might be just as talented on the dance floor as he is on the baseball diamond -- and on a related note, Michael Brosseau wasn't the only one serving up some revenge on Friday night at Petco Park. Arozarena celebrated
It turns out that 2020 postseason breakout sensation Randy Arozarena might be just as talented on the dance floor as he is on the baseball diamond -- and on a related note, Michael Brosseau wasn't the only one serving up some revenge on Friday night at Petco Park.
Arozarena celebrated Tampa Bay's American League Division Series-clinching win over the Yankees with another victory of sorts (albeit a self-proclaimed triumph) in an epic on-field dance battle against teammate Brett Phillips. The duo went back and forth, with Phillips seemingly taking the lead -- at least judging by the ooh's and aah's from surrounding teammates -- with a back flip, only to have Arozarena steal the show with some breakdancing that sent the Rays into a frenzy rivaling their reaction to Brosseau's go-ahead homer earlier in the night.
Randy Arozarena posts the dance battle against Brett Phillips on his Instagram. He said: "Today I took home the crown. I won my rematch."

Phillips and Arozarena are now tied. pic.twitter.com/OvteU49zQd

— Juan Toribio (@juanctoribio) October 10, 2020
Like the ALDS itself, this matchup was a highly anticipated rematch after Phillips had clearly gotten the better of Arozarena in an impromptu dance-off outside Citi Field following the Rays' clinch of the AL East title on Sept. 23.
Arozarena seemed to acknowledge that Phillips was the undisputed champion in that first battle, as the 25-year-old outfielder posted footage of Friday's showdown to his Instagram, with the caption: "Hoy si me lleve la corona. Gané mi revancha," which translates to, "Today I took home the crown. I won my rematch."
#Rays catcher Michael Perez uploaded one of best videos of 2020. Here's Brett Phillips getting into a dance battle (!!) with Randy Arozarena. pic.twitter.com/QNWhhcMXye

— Juan Toribio (@juanctoribio) September 24, 2020
Rays beat reporter Juan Toribio contributed to this story.