Impressed now? Arozarena once hit an infield triple
Truly unstoppable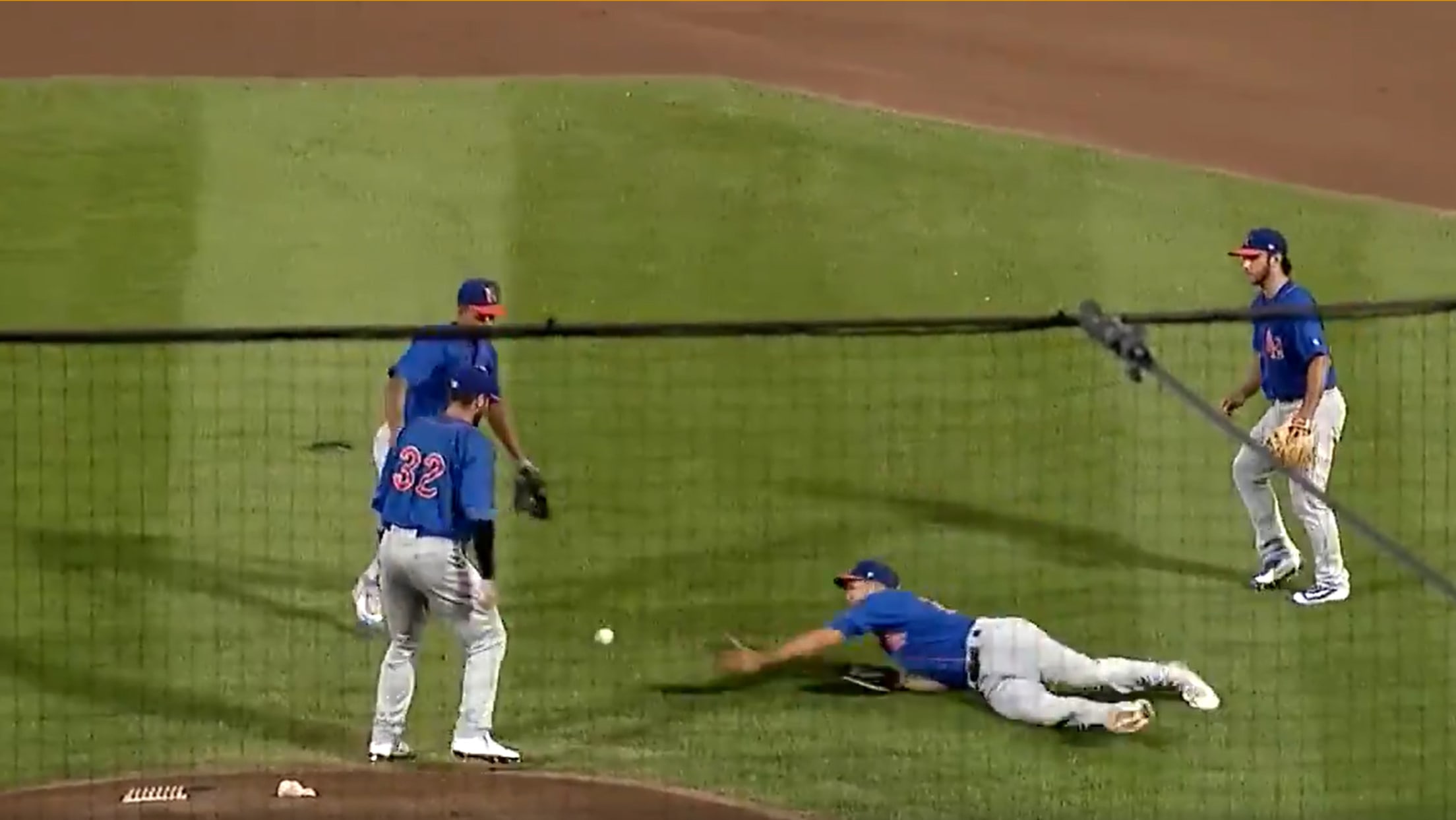 Stop me if you heard this one before: Randy Arozarena hit a home run. Sure, at times it feels like we need to take a picture and hold up a newspaper to prove which day he hit it, but yeah, Mr. "Rakes All Night Day Year" smashed another home run
Stop me if you heard this one before: Randy Arozarena hit a home run. Sure, at times it feels like we need to take a picture and hold up a newspaper to prove which day he hit it, but yeah, Mr. "Rakes All Night Day Year" smashed another home run in Game 5 of the American League Championship Series on Thursday at Petco Park in San Diego.
It was Arozarena's sixth home run of the postseason and 13th since Sept. 2.
Randy Arozarena: 12 HR since Sept. 2. 0 HR before Sept. 2.

He's the first player in history to have zero HR before September and 12 or more after Sept. 1.#Rays #ALCS

— Jayson Stark (@jaysonst) October 15, 2020
Yes, Arozarena quickly made Jayson Stark's tweet out of date.
You want to know the craziest part? This postseason isn't even the most impressive thing Arozarena has done on the baseball field. No, that came on July 6, 2017, when he was a member of the Double-A Springfield Cardinals. That day, the then-Cardinals prospect popped the ball up on the infield and four Midland RockHounds players converged on it. None made the catch.
Arozarena then raced to second. With everyone seemingly confused on what to do and third base open, Arozarena kept on running. This play ends more like something weird on the football field -- with the RockHounds half-heartedly chasing the outfielder -- than what you normally see on the diamond:
I don't see enough people talking about Randy Arozarena's infield triple from 2017 so here it ispic.twitter.com/RPfdYX7D2H

— Quinn (@QuinnSTLCards) October 10, 2020
The play was officially ruled an error, but c'mon, what's the fun in that? Arozarena still managed to run 270 feet on a ball that went about 65.
Considering how Arozarena's postseason has been going, it's only a matter of time until he gets an infield pop home run, too.
Michael Clair writes for MLB.com. He spends a lot of time thinking about walk-up music and believes stirrup socks are an integral part of every formal outfit.