Secret to Arozarena's power? Cowboy boots
Randy Arozarena is one of the hottest hitters in the Majors, and the outfielder continued to show the national audience just how talented he is during the first two games of the American League Division Series against the Yankees. Arozarena went 3-for-4 in a Game 1 loss, including his first
Randy Arozarena is one of the hottest hitters in the Majors, and the outfielder continued to show the national audience just how talented he is during the first two games of the American League Division Series against the Yankees.
Arozarena went 3-for-4 in a Game 1 loss, including his first career postseason home run, a first-inning solo shot off Yankees right-hander Gerrit Cole. The 25-year-old added a pair of singles, and his only out came on a sharp line drive to shortstop Gleyber Torres that had a 111.7-mph exit velocity.
In Tampa Bay's 7-5 Game 2 win, he went long again with a solo home run in the first inning against Yankees rookie Deivi García, the first of four the Rays would hit as they evened the series, and also hit a two-out single in the fourth.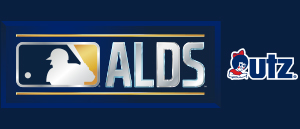 An innate ability to find the barrel and lightning-quick bat speed has helped Arozarena jump out to a 9-for-16 start at the plate during the postseason. But his other secret is … a pair of cowboy boots.
During the Rays' last workout before the start of the ALDS, Arozarena trotted out on the field at Petco Park wearing his uniform paired with all-black cowboy boots. The boots belong to Rays pitcher Brent Honeywell, but finding random cowboy boots to wear is something Arozarena has done since his time in Mexico's Winter League.
"I would grab [the boots] from my teammate in Mexico and I would just put them on," Arozarena laughed. "Those are the boots that give me good luck and I always hit a home run."
The superstition with the boots began in 2017 when Arozarena hit 14 home runs with Navojoa, leading the Mexican Winter League. Arozarena claims that every time he stole the boots from his teammate, he would go on to hit a home run. That power appears to have translated to the Major Leagues.
"I call them the power boots," Arozarena said with a smile. "My teammates started telling me that those were the boots that were giving me good luck. That's why I put the boots on a couple of days before the playoff game, and then I was able to hit a home run in my first at-bat last night."
The Yankees and the rest of the league will undoubtedly adjust to Arozarena. Making an adjustment for the boots, however, will be difficult. When asked about the boots, manager Kevin Cash said he was unaware of the good-luck charm. When told that Arozarena considers them part of his secret, Cash was fully on board.
"Oh," Cash smiled. "I hope he keeps wearing them then."
Howdy, Randy! pic.twitter.com/YvXAAvZw2c

— Tampa Bay Rays (@RaysBaseball) October 5, 2020
McClanahan makes history
Shane McClanahan entered Monday's game in the ninth inning, making him the first pitcher in Major League history to make his debut in the postseason. McClanahan admitted to having some jitters as he ran out of the bullpen, but then he relaxed once he toed the rubber.
"It was a dream come true," McClanahan said. "But at the end of the day, I want a team win more than anything. We have a lot of work to do and we'll do whatever we can to keep going."
Because immediate family members are able to watch the games in person during the postseason, McClanahan was able to enjoy having his parents in attendance for his debut, something others haven't been able to experience this season. His father Clancy, who was his coach for most of his life, greeted his son with some pride, but also with some criticism.
"My dad made me laugh a little bit. He goes, '3-2 walk, eh?' Good to talk to you too, Dad," McClanahan said. "It was awesome to talk to them after the game and hear them tell me how proud they are. That was very fulfilling as a son."
Juan Toribio covers the Rays for MLB.com. Follow him on Twitter @juanctoribio.