Randy Arozarena's incredibly intense HR trot 
This thing could be read on the Richter scale
He did it again. The Randy Arozarena October Domination Party continued on Saturday night. Faced with a do-or-die Game 7 against the Astros, the Rays outfielder hit another home run in the bottom of the first inning to give the Rays an early 2-0 lead. It was his seventh long
He did it again. The Randy Arozarena October Domination Party continued on Saturday night. Faced with a do-or-die Game 7 against the Astros, the Rays outfielder hit another home run in the bottom of the first inning to give the Rays an early 2-0 lead. It was his seventh long ball -- the most ever for a rookie in a single postseason.
Though there are no fans in San Diego, that's OK because Arozarena's celebration was as loud as if the stadium was filled with 40,000 screaming fans.
all 57 seconds of this video is pure electricity. pic.twitter.com/Sgj0WTQjAF

— Cut4 (@Cut4) October 18, 2020
As soon as Arozarena connected on the pitch, Astros pitcher Lance McCullers knew it was gone. He shrugged his shoulders and stared at the sky as if to say, "There truly is no way to get this man out."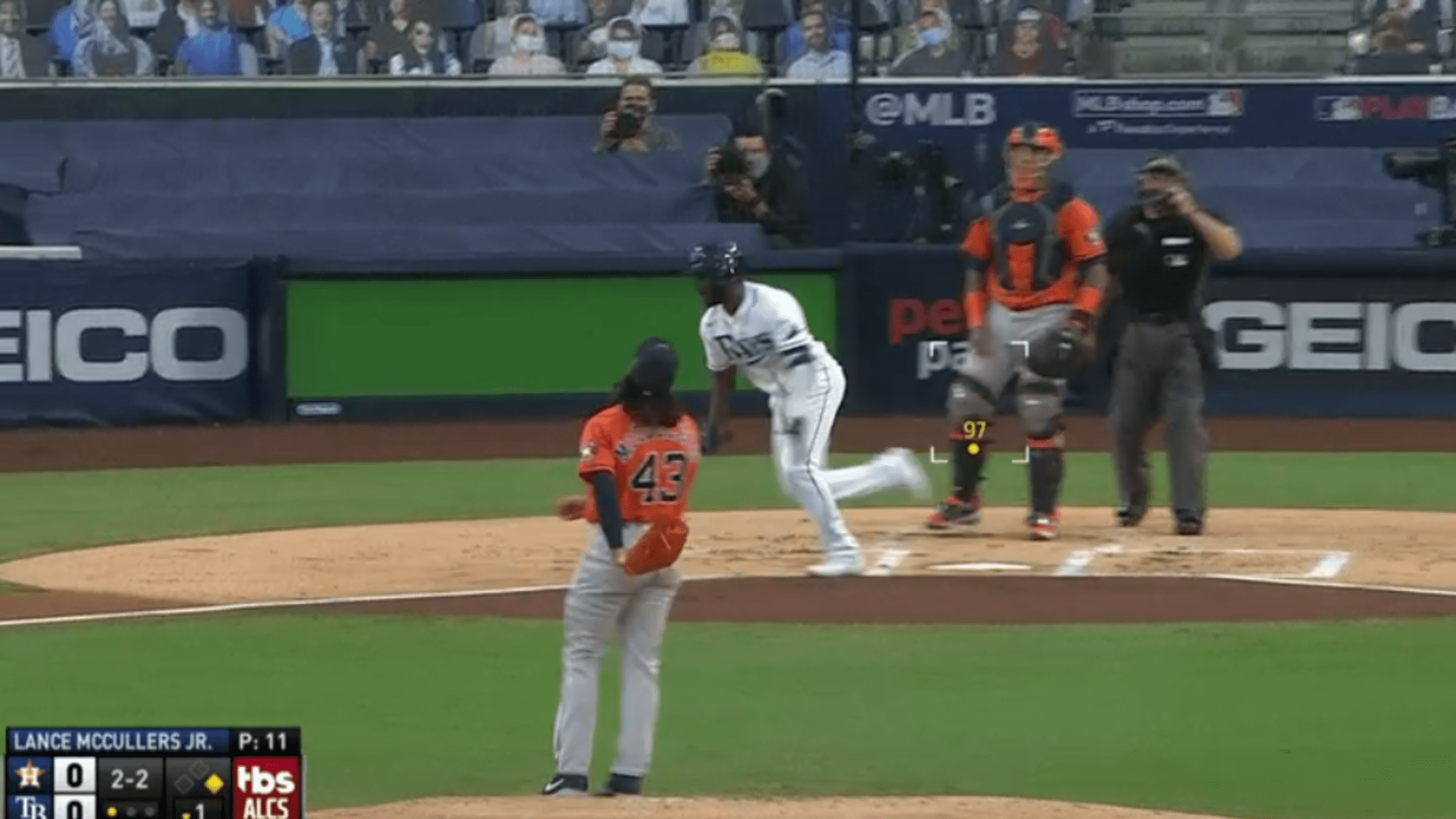 And that's when Arozarena started his celebratory stomp around the bases. He was so amped, he carried his bat down the first-base line -- screaming into the Rays dugout along the way -- before windmilling it up and out of his arms, flinging his helmet off along the way.
helmet flips are the new bat flips pic.twitter.com/YkfNIUh3D2

— Joon Lee (@joonlee) October 18, 2020
If you thought Arozarena was excited, just look at Brett Phillips' reaction. Yeah, even the guy carrying the "Rakes All Night Day Year" sign is shocked at this explosion of power: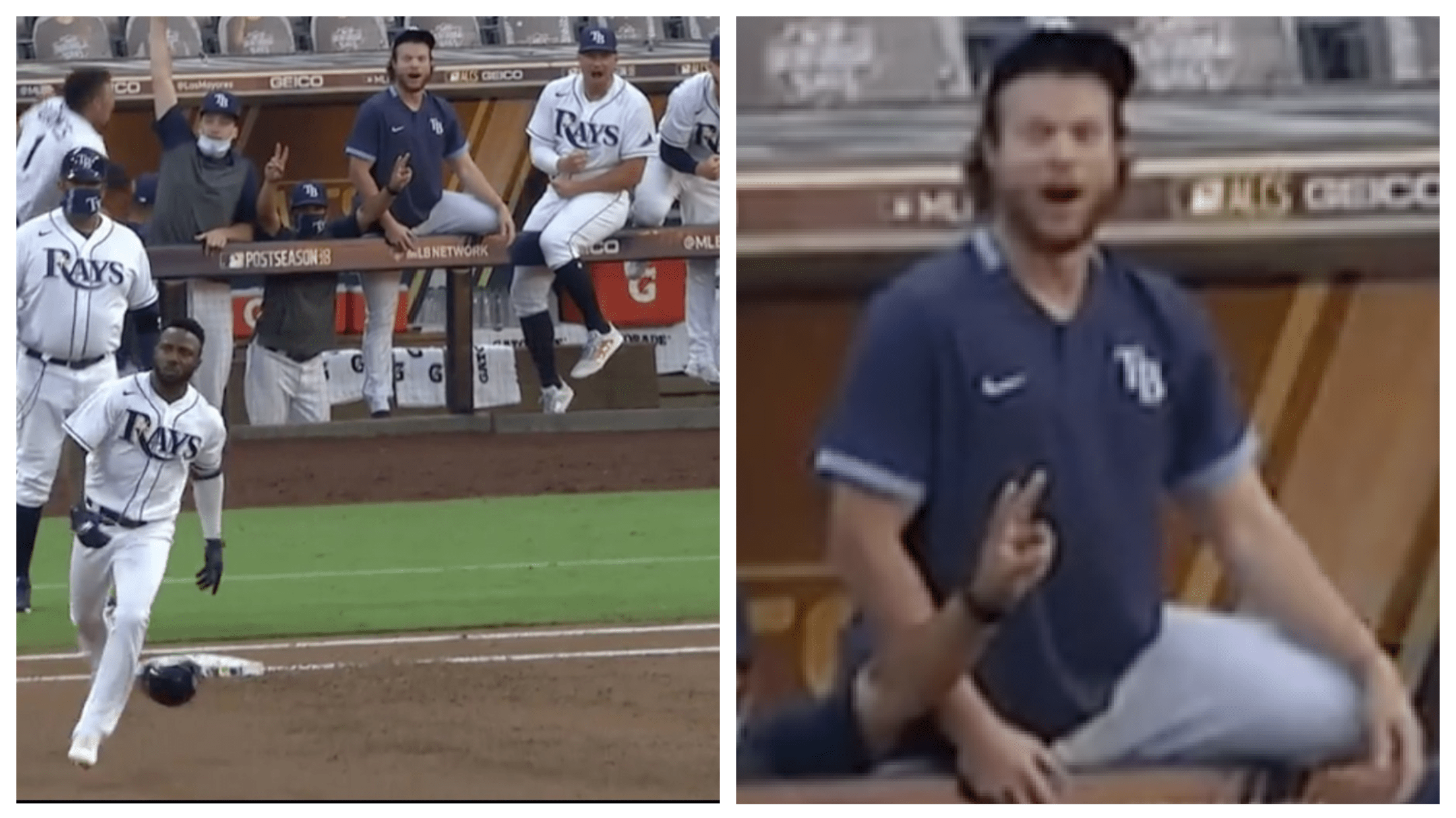 After giving third-base coach Rodney Linares the kind of high five that has my hand stinging, Arozarena crossed home plate and shared a full 360-degree session of primal scream therapy with Willy Adames:
If you didn't understand just how seriously these guys were taking Game 7 before it started, Arozarena got you up to speed with his trot. Should the Rays hold on to win and head to the franchise's second-ever World Series, get ready to have this played on repeat.
Of course, Arozarena may have used up all his energy on the trot, and is all tuckered out now. After being called out at second base in the bottom of the third, Arozarena ... got a little comfortable.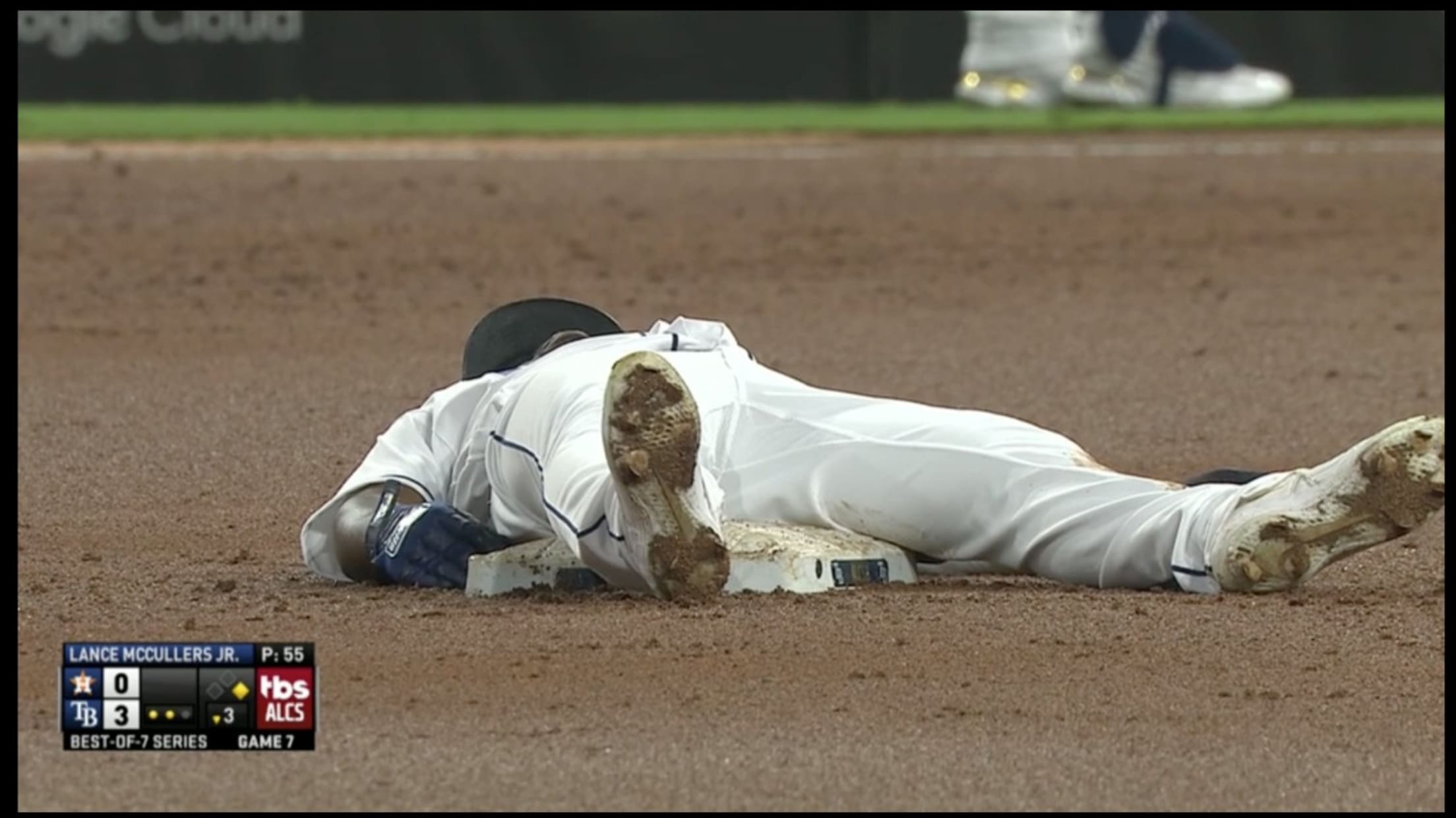 Michael Clair writes for MLB.com. He spends a lot of time thinking about walk-up music and believes stirrup socks are an integral part of every formal outfit.