Twins reinforce 'pen with Rosario, Wimmers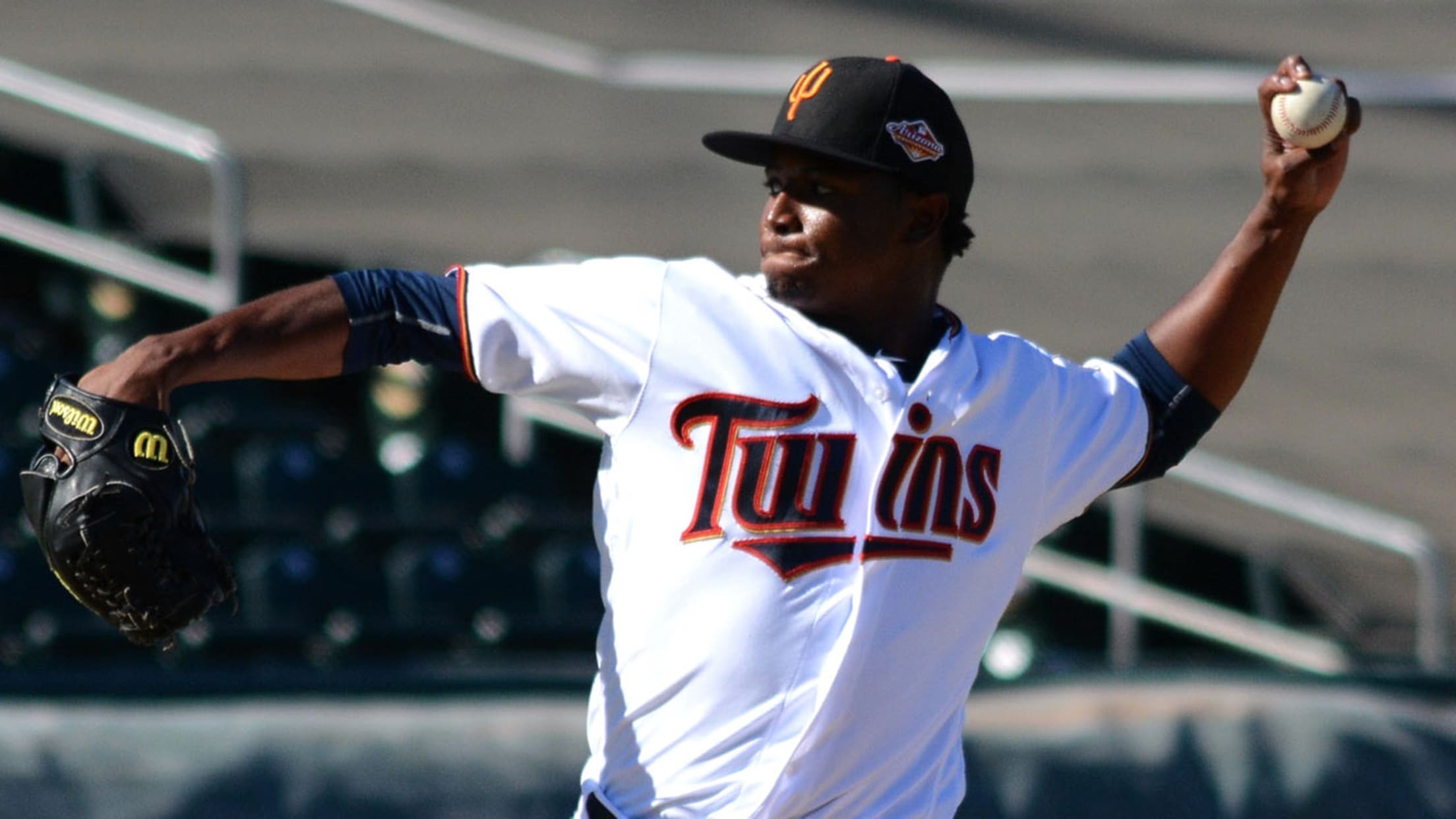 Randy Rosario has a 1.90 ERA with 20 strikeouts in 23 2/3 innings at Double-A this season. (MiLB)
ANAHEIM -- After their bullpen was beat up by the Astros in a three-game sweep, the Twins brought in reinforcements for their series opener against the Angels on Thursday, recalling left-hander Randy Rosario from Double-A Chattanooga and selecting the contract of right-hander Alex Wimmers from Triple-A Rochester.The moves came after
ANAHEIM -- After their bullpen was beat up by the Astros in a three-game sweep, the Twins brought in reinforcements for their series opener against the Angels on Thursday, recalling left-hander Randy Rosario from Double-A Chattanooga and selecting the contract of right-hander Alex Wimmers from Triple-A Rochester.
The moves came after right-hander Thomas Pressly was optioned to Rochester and left-hander Jason Wheeler was designated for assignment on Wednesday. Rosario, 23, was called up for the first time, while Wimmers, 28 posted a 4.15 ERA in 16 appearances as a rookie with the Twins last year.
"We've had a little bit of a revolving door," Twins manager Paul Molitor said. "We tapped into two guys we know pretty well."
Wimmers pitched well in Spring Training but was the victim of a roster crunch and didn't make the club. He posted a 3.94 ERA with 13 strikeouts and seven walks in 16 innings at Rochester. Wimmers, the club's first-round Draft pick in 2010, had pitched well with a 1.64 ERA over his last 11 innings.
"Alex got an opportunity last year after some of the trials he had to endure early in his professional career," Molitor said. "I liked having him around last year. He's versatile and can give you some length and is a little different as a reliever with a four-pitch mix."
Rosario, ranked by MLBPipeline.com as the Twins' No. 27 prospect, was converted to relief this year, posting a 1.90 ERA with 20 strikeouts and six walks in 23 2/3 innings. He had a 3.13 ERA with 264 strikeouts in 318 2/3 innings as a starter since joining the organization out of the Dominican Republic in 2011. He's made three-inning appearances twice over the last two weeks, so he gives the Twins some potential length.
"Randy, we've had in camp for a couple years," Molitor said. "He's young and coming out of Double-A. We think he has a lot of moxie and poise for a young kid. Not much seems to affect him. He doesn't seem to be intimidated by the game but obviously the big league spotlight will be a test in that category. But he's basically a two-pitch guy with a fastball, and his slider is his best pitch."