Rangers deal for Rule 5 Draft pick Romano
Righty initially selected by White Sox; Texas loses Garrett to Tigers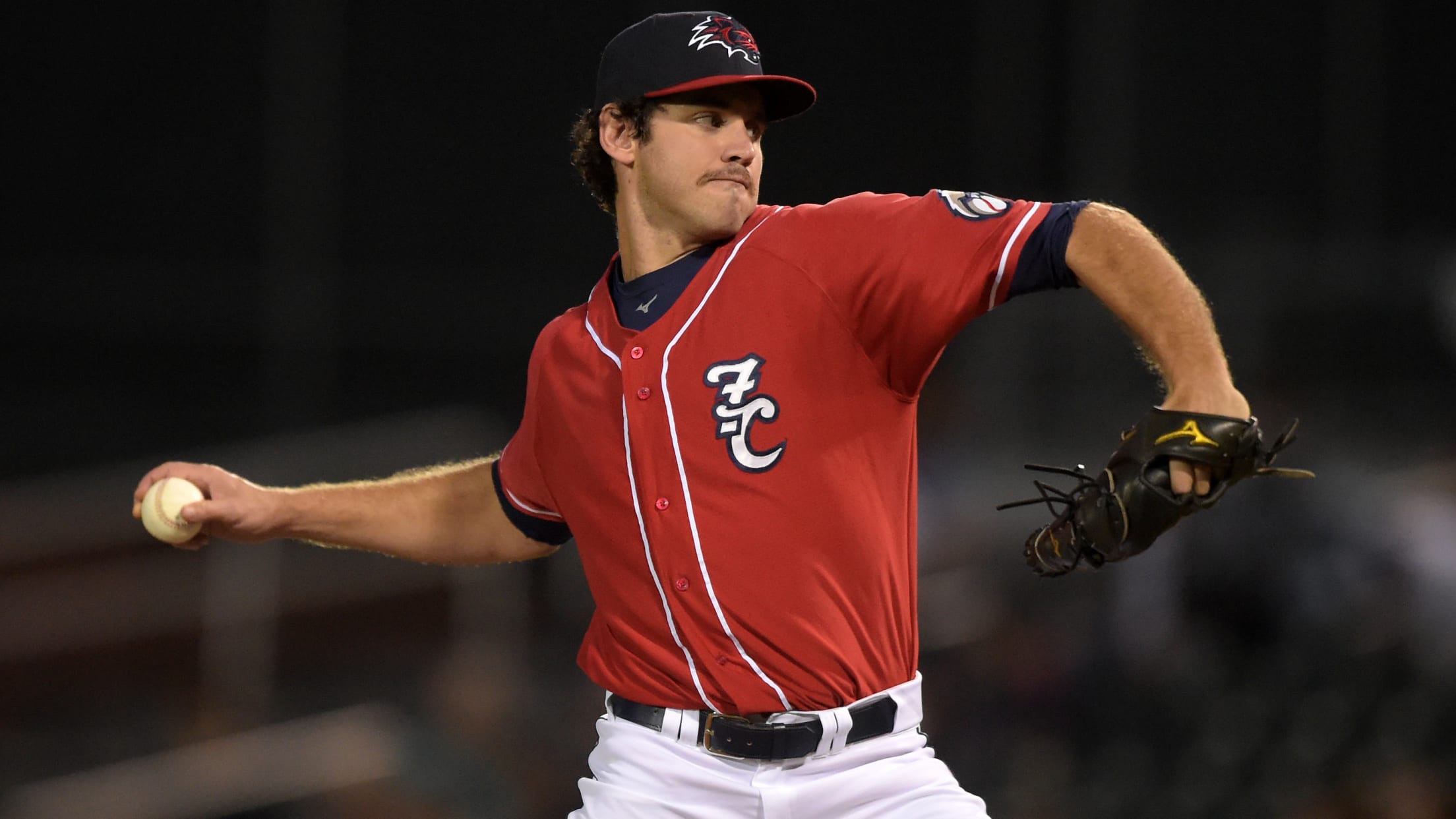 ((C) Kevin Pataky Photography)
LAS VEGAS -- The Rangers have acquired right-handed pitcher Jordan Romano through some quick dealings during the Rule 5 Draft with the intention of moving him from starter to a possible relief role.Romano was taken by the White Sox with the third overall pick and then traded to the Rangers
LAS VEGAS -- The Rangers have acquired right-handed pitcher Jordan Romano through some quick dealings during the Rule 5 Draft with the intention of moving him from starter to a possible relief role.
Romano was taken by the White Sox with the third overall pick and then traded to the Rangers for cash considerations. The Rangers used the seventh pick to take right-handed pitcher Chris Ellis from the Cardinals and then sent him to the Royals, also for cash considerations.
Romano, the No. 28 prospect in the Blue Jays organization, made 25 starts at Double-A New Hampshire, going 11-8 with a 4.13 ERA and a 1.19 WHIP. He struck out 8.2 batters and walked 2.7 per nine innings before finishing the season with one start at Triple-A Buffalo.
"He has started, but we're going to give him an opportunity to win a bullpen spot," Rangers general manager Jon Daniels said. "He is certainly capable of being stretched out and giving multiple innings. We have seen him in shorter stints, and his stuff has played up."
The Rangers expect Romano to feature a mid-90s fastball with a sharp slider as a short reliever.
"He has the profile of a type of guy who has transitioned from starter to the bullpen and stepped up," Daniels said. "Just like a lot of guys, you shorten guys up and their stuff plays up. They end up having more success. That's how we're going to look at him: as a reliever."
Romano has to make the Rangers' 25-man roster out of Spring Training and remain with Texas the entire season or be offered back to the Blue Jays. He was originally taken in the 10th round of the 2014 MLB Draft out of Oral Roberts University.
The Rangers also lost a reliever in the Rule 5 Draft when hard-throwing right-hander Reed Garrett was taken by the Tigers. The Rangers left Garrett unprotected even though he had a 2.04 ERA and a 1.20 WHIP in 51 games for Double-A Frisco and Triple-A Round Rock.
"You don't know who is going to be taken," Daniels said. "There were other pitchers we considered protecting that didn't get taken. You prefer not to lose guys, obviously. My guess is he's going to a team that keeps him. It's a great opportunity for him. If I had to bet on it, we won't get him back. At some point, you've got to make some decisions and take some calculated gambles. That's what it was. We were hoping we weren't going to lose him, but that's part of the deal."