Beltre could rejoin Rangers by early June
Veteran 3B close to playing extended spring games; Gallo likely staying put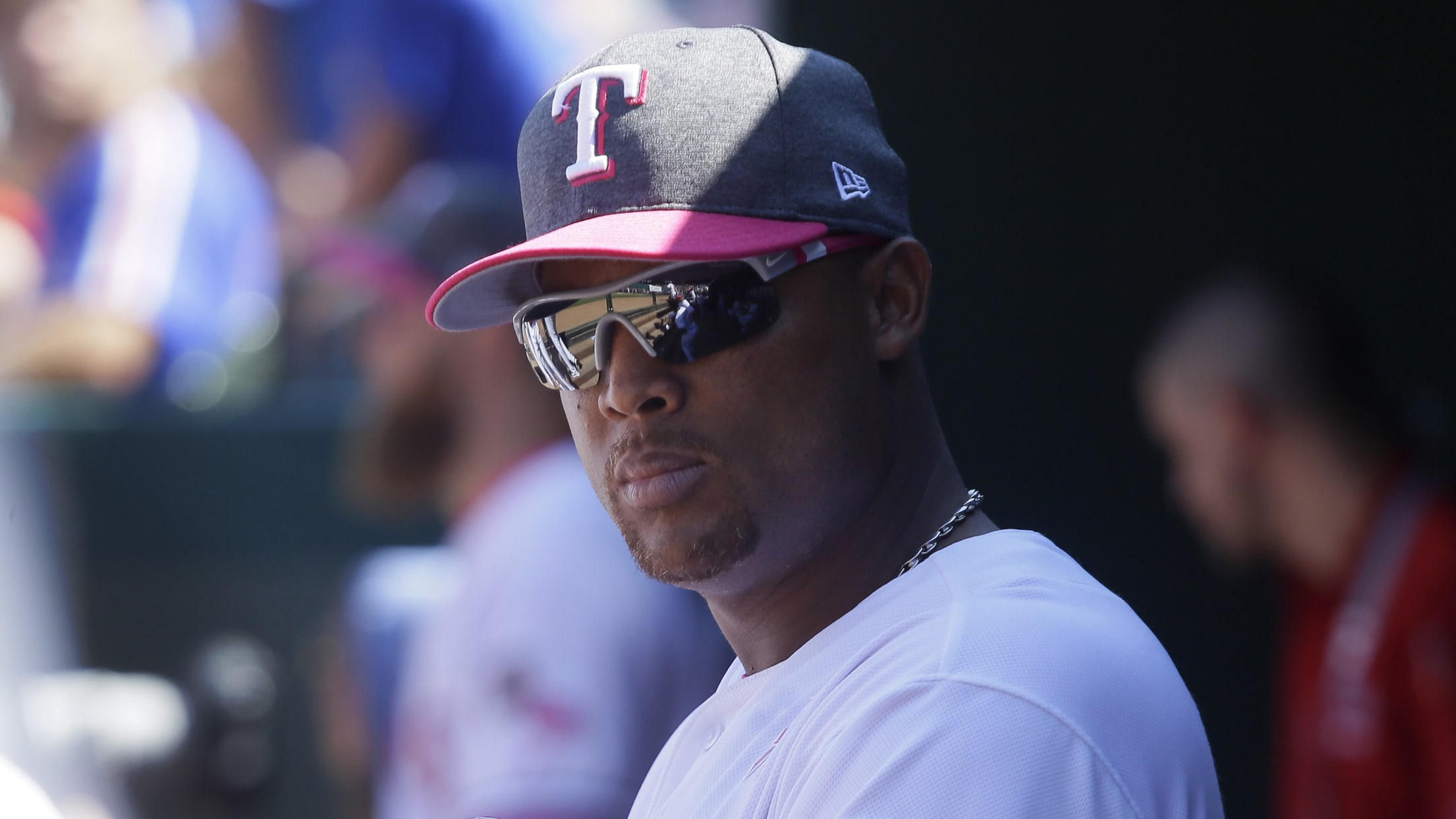 Playing in Arizona will help Adrian Beltre get extra at-bats and get acclimated to game conditions. (AP) (LM Otero/AP)
BOSTON -- Rangers third baseman Adrian Beltre, who has been on the disabled list since the beginning of the season with a strained right calf muscle, could be sent to extended spring training as early as Friday to start getting at-bats in games.Beltre had another productive day before Tuesday's game
BOSTON -- Rangers third baseman Adrian Beltre, who has been on the disabled list since the beginning of the season with a strained right calf muscle, could be sent to extended spring training as early as Friday to start getting at-bats in games.
Beltre had another productive day before Tuesday's game against the Red Sox with his running, fielding and swinging the bat. He'll spend the next two days with the Rangers in Boston and if all goes well, he will be sent to Arizona on Friday.
Beltre is close to being ready physically. The biggest thing now is getting acclimated to game conditions.
• Back in race, Rangers likely won't be sellers
"He continues to progress in that direction," manager Jeff Banister said. "Physically there are still a lot of points he has to reach. The speed of the game and the reaction, the recovery the next day, the ups and downs of an inning and going all out playing. Physically he is getting closer."
Going to Arizona will allow Beltre to get extra at-bats each game. He can lead off the inning every time and get as many as nine at-bats rather than three to five. Pinch-runners can also be used.
"It's a place where you can control the environment and get multiple at-bats to expedite the process," Banister said.
The possibility of Beltre returning by the beginning of June continues to grow. The possibility of Joey Gallo going back to the Minor Leagues also continues to diminish based on what club officials are saying.
Gallo went into Tuesday's game hitting .184 and leading the league with 63 strikeouts. But he led the Rangers with 13 home runs and was second with 29 RBIs. He also had an .807 OPS with a .303 on-base percentage and a .504 slugging percentage. That was the highest OPS on the Rangers among players with over 50 at-bats.
"Those are some significant numbers," Banister said.
"The overall production has been a plus," general manager Jon Daniels said. "He has been very important for the club in all facets of the game. He has played good defense, run the bases … run production. There is also something to be said for the quality of work of our coaching staff. Not only is the competition here unique, but it provides a development atmosphere you can't duplicate anywhere else."
Rangers beat
• Left-hander Cole Hamels, sidelined with a strained oblique muscle in his right side, has started to play catch again. It has been three weeks since he sustained the injury and it was announced he would be sidelined for eight weeks.
• Right-handed reliever Jose Leclerc, who is on the disabled list with a bruised right index finger, has been cleared to resume a throwing program.
• Mike Napoli hit his 10th home run Sunday night. He has now hit at least 10 in each of the past 12 seasons. There are seven other players who have a chance to do that, too, but Napoli was the first to 10 this season.