Rangers claim righty Dragmire for 2nd time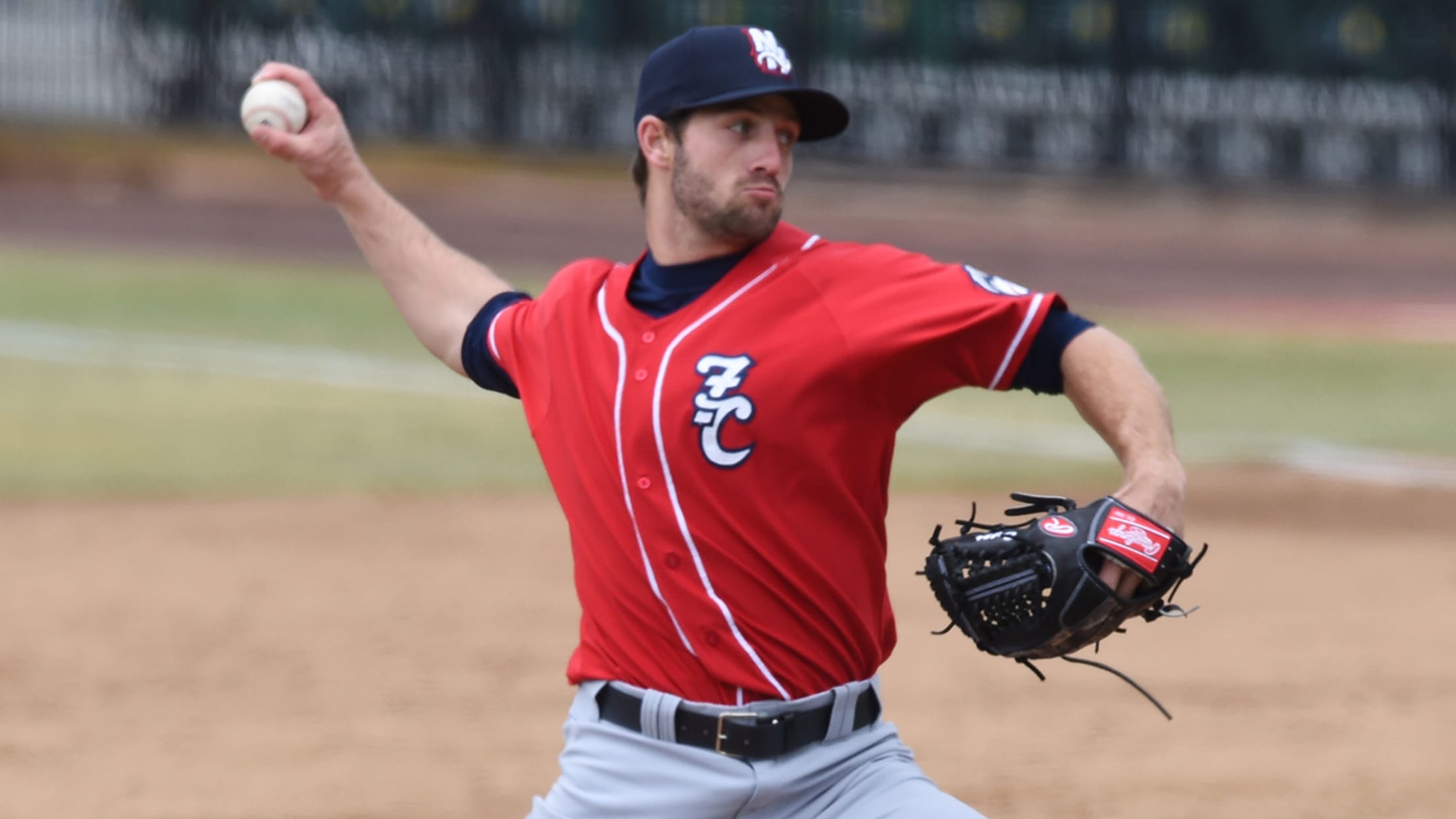 Brady Dragmire posted a 4.38 ERA over 72 innings at Double-A New Hampshire in 2015. (Kevin Pataky / MiLB.com)
ARLINGTON -- The Rangers remain on a waiver wire merry-go-round, claiming right-handed pitcher Brady Dragmire from the Pirates while losing left-hander David Rollins to the Cubs and right-hander Tyrell Jenkins to the Reds.This is the second time Texas has claimed Dragmire off waivers. That ties him with Rollins for the
ARLINGTON -- The Rangers remain on a waiver wire merry-go-round, claiming right-handed pitcher Brady Dragmire from the Pirates while losing left-hander David Rollins to the Cubs and right-hander Tyrell Jenkins to the Reds.
This is the second time Texas has claimed Dragmire off waivers. That ties him with Rollins for the most times claimed off waivers by the Rangers this offseason.
The Rangers claimed him off waivers on Dec. 2 from the Pirates, but designated him for assignment 10 days later. The Pirates reclaimed him, but also designated him for assignment after signing Daniel Hudson. Pittsburgh originally acquired him from Toronto for cash considerations on Oct. 5.
Dragmire went 4-6 with a 4.38 ERA (35 earned runs in 72 innings) over 45 relief appearances with Toronto's New Hampshire affiliate in the Eastern League in 2016, his first time pitching at the Double-A level.
The Rangers twice claimed Rollins off waivers, the last one coming Wednesday. He has switched teams five times this offseason.
Jenkins was designated for assignment by the Rangers on Tuesday when the club received Rollins from the Phillies. He was originally acquired by Texas, along with left-handed pitcher Brady Feigl, in exchange for right-handed pitcher Luke Jackson on Dec. 8.