Holiday Q&A with family man Andrus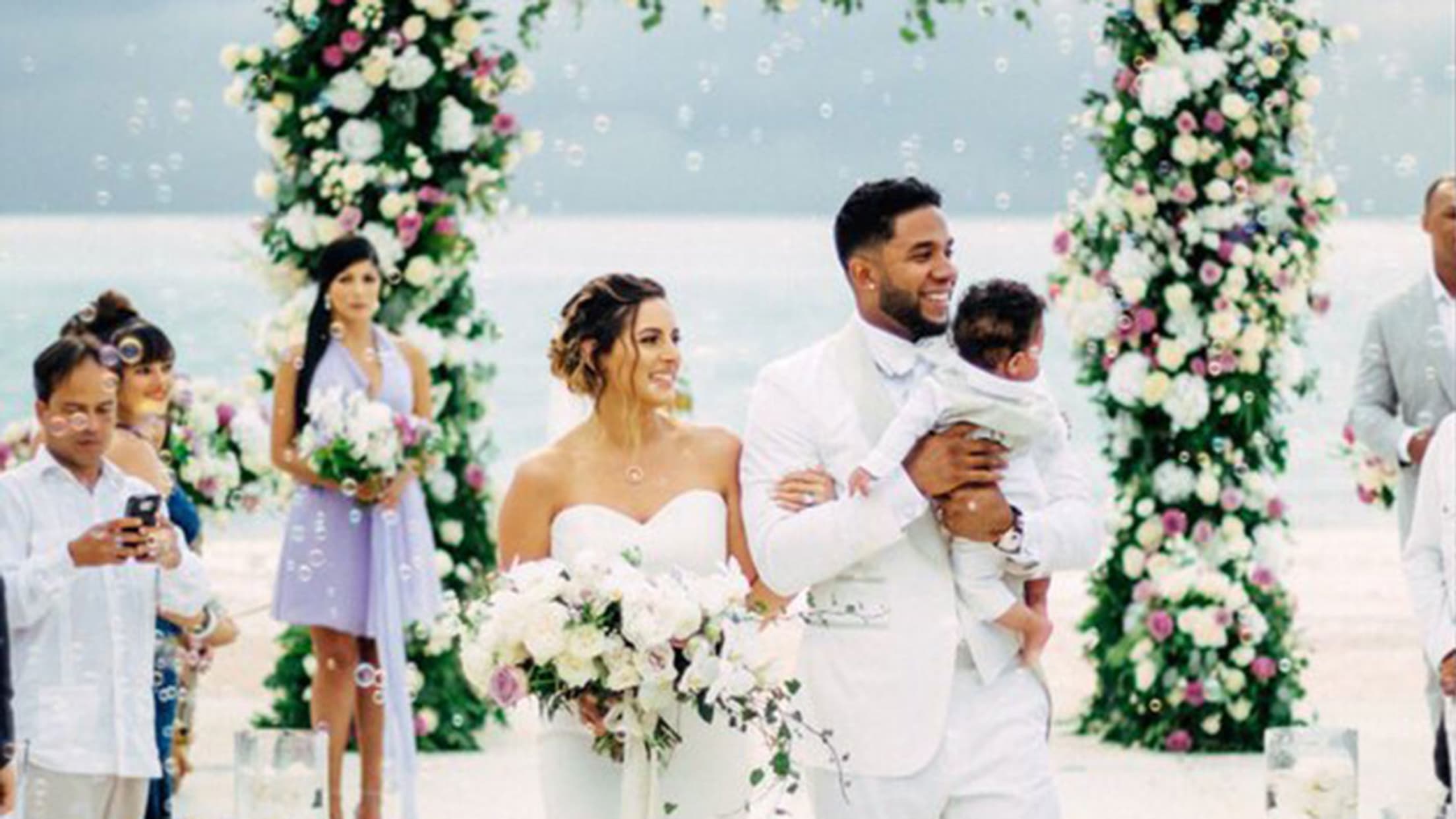 ARLINGTON -- This has been a great year for Rangers shortstop Elvis Andrus. Or amazing, to use one of his favorite words.Andrus married Cori Febles this summer, and they celebrated the birth of their first child, Elvis Jr., on July 6. Now Andrus is getting ready to celebrate his first
ARLINGTON -- This has been a great year for Rangers shortstop Elvis Andrus. Or amazing, to use one of his favorite words.
Andrus married Cori Febles this summer, and they celebrated the birth of their first child, Elvis Jr., on July 6. Now Andrus is getting ready to celebrate his first Christmas with wife and son.
Andrus talked about it while visiting Cook's Children's Medical Center in Fort Worth, Texas.
MLB.com: What is Christmas going to be like this year with your new family?
Andrus: It is going to be a little different. My whole family is coming. It is going to be special for sure. My son will be six months by New Year's Eve, so I can't wait for everybody to gather at the house.
Happy birthday to my best friend, my soulmate, the queen of my castle and the women that brought… https://t.co/aOEZWCsD7i

— Elvis Andrus (@ElvisandrusSS1) December 15, 2017
MLB.com: Anything different about the celebration?
Andrus: I am going to celebrate Christmas the same way I always have. My brothers will be with me. It's going to be a lot of fun. A lot of music.
MLB.com: What is Elvis Jr. going to get for Christmas?
Andrus: Not too many things. I don't want to spoil him too quick. But I know his two grannies have bought a bunch of gifts all ready, so we'll see. I talked to them and said, 'Don't get too crazy.' He is not even a year old. Wait for next year, but I know for sure there are going to be a lot of gifts.
MLB.com: What is your favorite memory of Christmas?
Andrus: Just going back to Venezuela, being able to get together with my family. We never see each other during the year, but in December and the holiday, it's a great time for us. We try to do everything we can to get together. Our family is really huge.
MLB.com: How many are coming this year?
Andrus: I am counting on around 30 people.
MLB.com: So where are you going to put them all?
Andrus: In the backyard of my house.
MLB.com: What are you going to put up, a tent?
Andrus: Yeah, a tent with a lot of heaters for the weather. I have everything set up, it's going to be a really nice party.
MLB.com: Oh, so you are going to have a party. Christmas Eve or New Year's Eve?
Andrus: Usually it's for New Year's Eve, but the whole Christmas really.
MLB.com: And they are all coming to see Elvis Jr.?
Andrus: They are all coming to see him, and they are really excited. There are a few already here, but I have a bunch coming next week.