Rangers swing Rule 5 deal for outfielder Tocci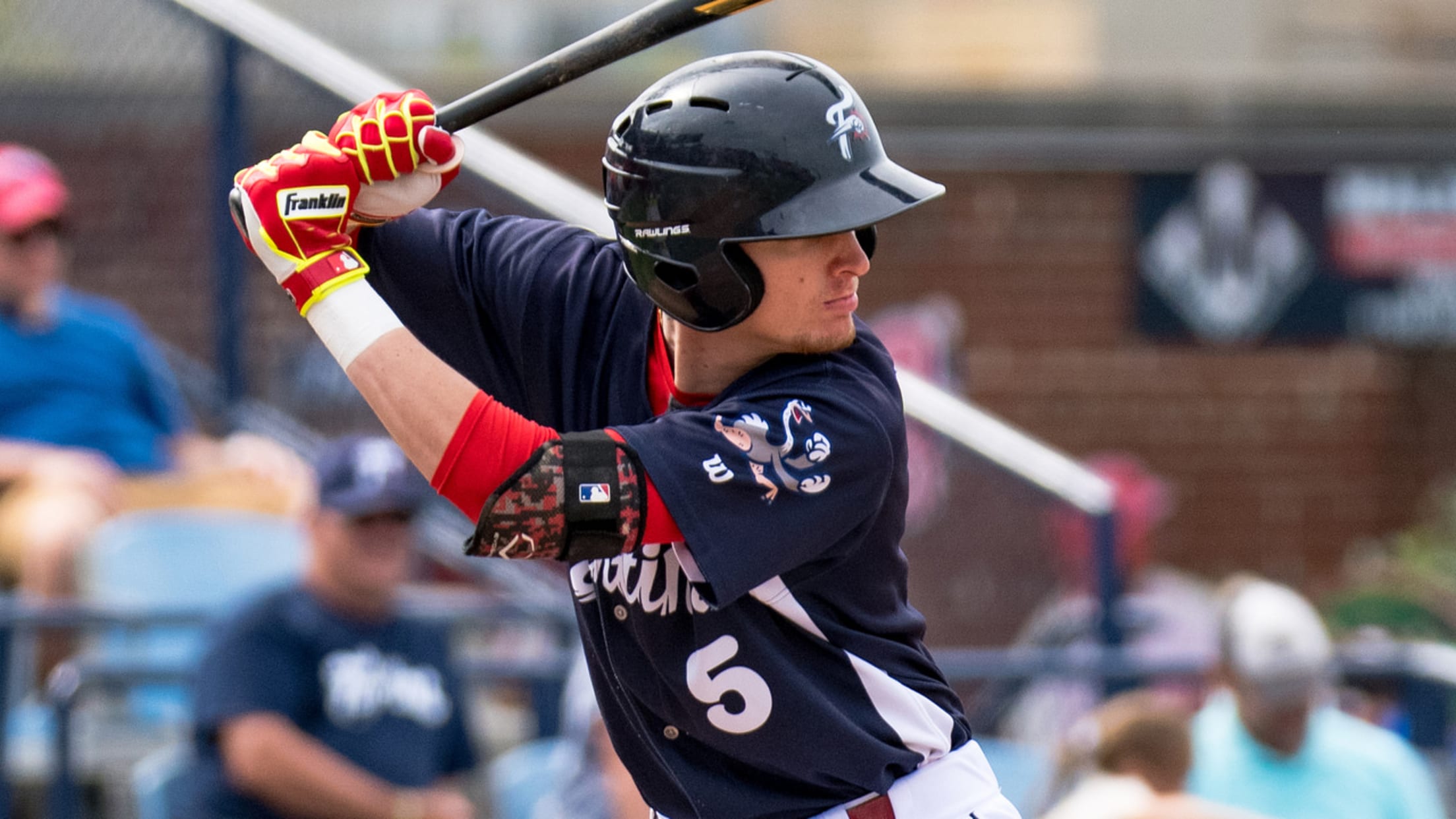 Carlos Tocci hit a combined .294 in Double-A and Triple-A last season. (Terrance Williams/MiLB)
LAKE BUENA VISTA, Fla. -- The Rangers found a defensive center fielder in the Rule 5 Draft and a power reliever in the free-agent market as the Winter Meetings ended on Thursday.The Rangers acquired outfielder Carlos Tocci from the Phillies in the Rule 5 Draft and signed reliever Kevin Jepsen
LAKE BUENA VISTA, Fla. -- The Rangers found a defensive center fielder in the Rule 5 Draft and a power reliever in the free-agent market as the Winter Meetings ended on Thursday.
The Rangers acquired outfielder Carlos Tocci from the Phillies in the Rule 5 Draft and signed reliever Kevin Jepsen to a Minor League contract with an invitation to Spring Training. Tocci, who played in the Phillies' organization last season, was taken in the Rule 5 Draft by the White Sox and then traded to the Rangers for cash considerations.
"He is a center fielder and plus defender," Rangers general manager Jon Daniels said. "He has really good baseball instincts, a good swing, good bat to ball skills, not a lot of power. He is a good baseball player."
:: Rule 5 Draft coverage ::
Tocci combined to play in 130 games for Double-A Reading and Triple-A Lehigh Valley, hitting .294 with 19 doubles, seven triples, two home runs, 52 RBIs, a .346 on-base percentage and a .381 slugging percentage.
His defensive skills are the primary attraction. The Rangers tried to sign him as an amateur free agent out of Venezuela before he signed with the Phillies six years ago.
He has a chance to make the team out of Spring Training as an extra outfielder. Tocci must be on the Rangers' active roster for the entire 2018 season or be offered back to the Phillies.
"In the Rule 5 Draft, you look for guys who have a chance to play a role right away with a chance to be something more later on," Daniels said.
Jepsen is a hard thrower and former late-inning setup reliever who has fallen off over the past two years. His last year in the big leagues was 2016, when he was a combined 2-6 with a 5.98 ERA in 58 games with the Twins and Rays.
He signed a Minor League contract with the D-backs last season but was released in Spring Training. He was signed by the Nationals on June 26 and spent the rest of the season at Triple-A Syracuse, where he was 0-1 with a 5.32 ERA in 19 appearances. Opponents hit .237 off him. He had a 2.19 ERA in his last 10 appearances.
"Our scouts saw him late last year and he was throwing the ball well," Daniels said. "We've liked him in the past, so we are going to bring him in and take a look."
Jepsen spent his first seven years in the big leagues pitching out of the Angels' bullpen from 2008-14. He appeared in 315 games in that stretch, going 13-18 with five saves, a 3.92 ERA and a 1.36 WHIP. He had 15 saves a 2.33 ERA and a 1.13 WHIP after being traded to the Rays and then the Twins in '15. The Twins released him midway through the '16 season and he hooked back up with the Rays for the rest of the year.
Rangers lose Gose
The Rangers lost outfielder/pitcher Anthony Gose to the Astros in the Rule 5 Draft. The Rangers signed Gose to a Minor League contract on Nov. 30 with the intention of giving him a chance to both pitch and play the outfield.
Gose played in 372 games as an outfielder for the Blue Jays and Tigers from 2012-16 before being switched to pitching last year. Gose is left-hander who can throw 99-100 mph. The Astros expect to use him as a pitcher.
"If you sign a player to a Minor League contract before the Rule 5 Draft, there is a chance this will happen," Daniels said. "We like the guy; he obviously has some talent. The Astros are giving him an opportunity. We'll see what happens."
Rangers beat
• The Rangers have re-signed infielder Hanser Alberto to a Minor League contract with an invitation to Major League Spring Training. He missed all of last season with a shoulder injury.
• The Rangers expect to announce the signing of free-agent reliever Chris Martin on Friday. The deal has been pending a physical.
• The Rangers lost four players in the Minor League phase of the Rule 5 Draft: outfielder Luke Tendler, shortstop Tyler Smith and pitchers Matt Ball and Daniel Duarte. They added left-hander reliever Locke St. John from the Tigers organization and assigned him to Triple-A. He had a 2.94 ERA in Class A Advanced last year.