Guthrie allows 3 solo homers in Triple-A start
Fellow rotation hopeful Martinez struggles against Rockies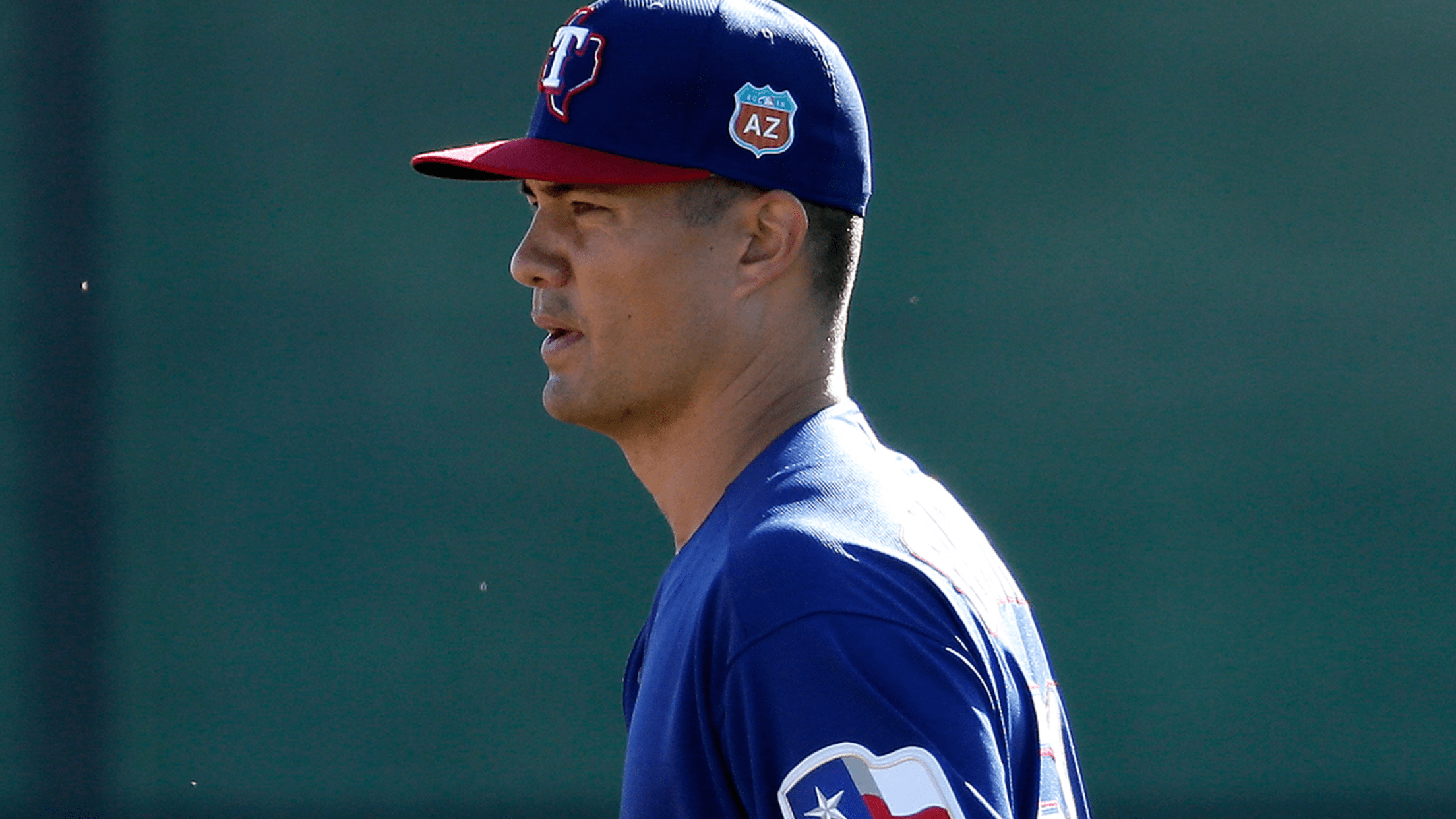 Veteran right-hander Jeremy Guthrie is competing with Nick Martinez and A.J. Griffin to be the Rangers' No. 5 starter. (AP)
SCOTTSDALE, Ariz. -- Right-hander Jeremy Guthrie, still in the hunt for the fifth spot in the Rangers rotation, gave up three runs in five innings Saturday in a Triple-A game.Guthrie was pitching for Triple-A Round Rock against El Paso, the Padres' affiliate. All three runs came on solo homers. Guthrie
SCOTTSDALE, Ariz. -- Right-hander Jeremy Guthrie, still in the hunt for the fifth spot in the Rangers rotation, gave up three runs in five innings Saturday in a Triple-A game.
Guthrie was pitching for Triple-A Round Rock against El Paso, the Padres' affiliate. All three runs came on solo homers. Guthrie gave up six hits total, did not walk a batter and struck out six. He threw 61 pitches.
Guthrie, Nick Martinez and A.J. Griffin are the leading candidates to be the fifth starter. Left-hander Cesar Ramos and right-hander Phil Klein are also still in camp.
Martinez pitched in relief during the Cactus League game in Scottsdale, allowing four runs (three earned) on four hits over three innings in an 8-6 loss to the Rockies. He walked two and did not strike out a batter.
"It wasn't the outing I think Nick was hoping for," manager Jeff Banister said. "He was having a tough time finding his rhythm early. He got behind some hitters, and when you get behind, it's a challenge to pitch in any league."
Martinez pitched in relief because Martin Perez was the starter. Banister said Martinez is still being evaluated as a fifth starter and not as a reliever.
Worth noting
• Rangers closer Shawn Tolleson, pitching back-to-back days, threw a scoreless inning for Double-A Frisco against San Antonio. He allowed two hits, struck out two and did not walk a batter.
• Left-handed reliever Sam Freeman pitched two scoreless innings in the same game, allowing two hits and striking out four.
• Ryan Rua went 2-for-3 against the Rockies and is now batting .447 in the Cactus League.