Claudio, Jimenez affected by Hurricane Maria
Rangers players have families in Puerto Rico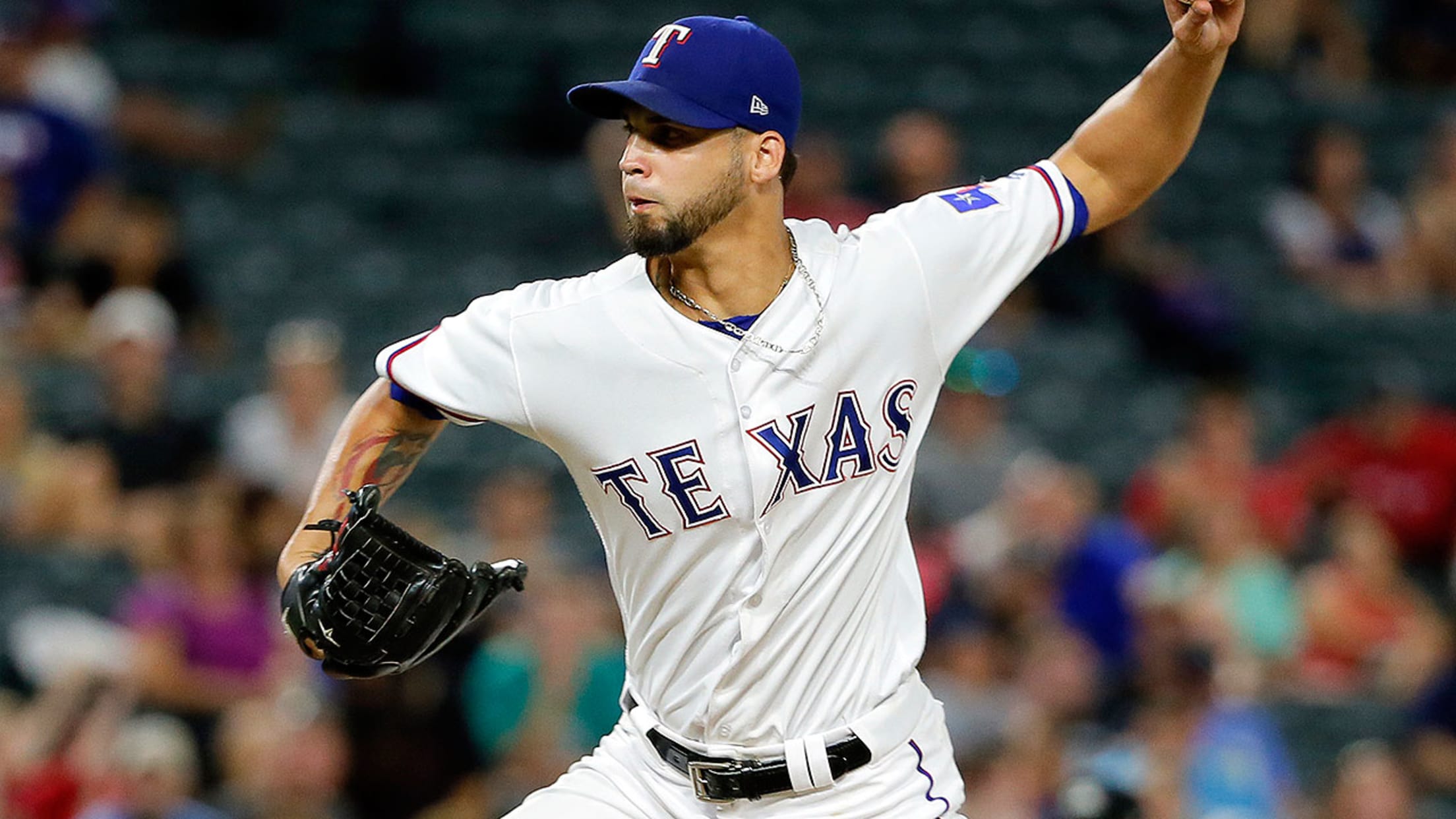 Rangers reliever Alex Claudio heard from his family in Puerto Rico on Wednesday morning. (AP)
SEATTLE -- Rangers reliever Alex Claudio had brief communication with his family in Puerto Rico on Wednesday, after the island was hit by Hurricane Maria. Backup catcher A.J. Jimenez had to wait a little longer, but was finally able to communicate with his family."There is water everywhere, but they are
SEATTLE -- Rangers reliever Alex Claudio had brief communication with his family in Puerto Rico on Wednesday, after the island was hit by Hurricane Maria. Backup catcher A.J. Jimenez had to wait a little longer, but was finally able to communicate with his family.
"There is water everywhere, but they are OK," Jimenez said.
Jimenez's parents and girlfriend live just outside San Juan in the towns of Bayamon and Guaynabo. He didn't get in contact with them until just before Wednesday's game with the Mariners, when he talked to his girlfriend and his brother.
"I have seen everything on social media," Jimenez said. "I want to be there with them to see if everything is OK."
Puerto Rico was still reeling from the effects of Hurricane Irma earlier this month.
"Everything that was solid was weakened by Irma," Claudio said. "Now, everything that was weakened has been wiped out."
Claudio texted his father after he went back to the hotel on Tuesday night after saving the Rangers' 3-1 victory over the Mariners. He got a text back four hours later. On Wednesday morning, his wife, Dainne, called Claudio.
"It was real quick before signal went out," Claudio said. "Everybody was huddled in the bathroom. The winds were really strong."
Puerto Rico is without power, so it is difficult to get or receive word from anybody. Claudio was fortunate to get through to his family.
"I'm OK … I am thankful for that," Claudio said. "I know what has happened. But at the same time, I'm sad, because a lot of people lost everything."