Rangers prospects questioned in hazing
Report: At least eight Texas DSL prospects under MLB investigation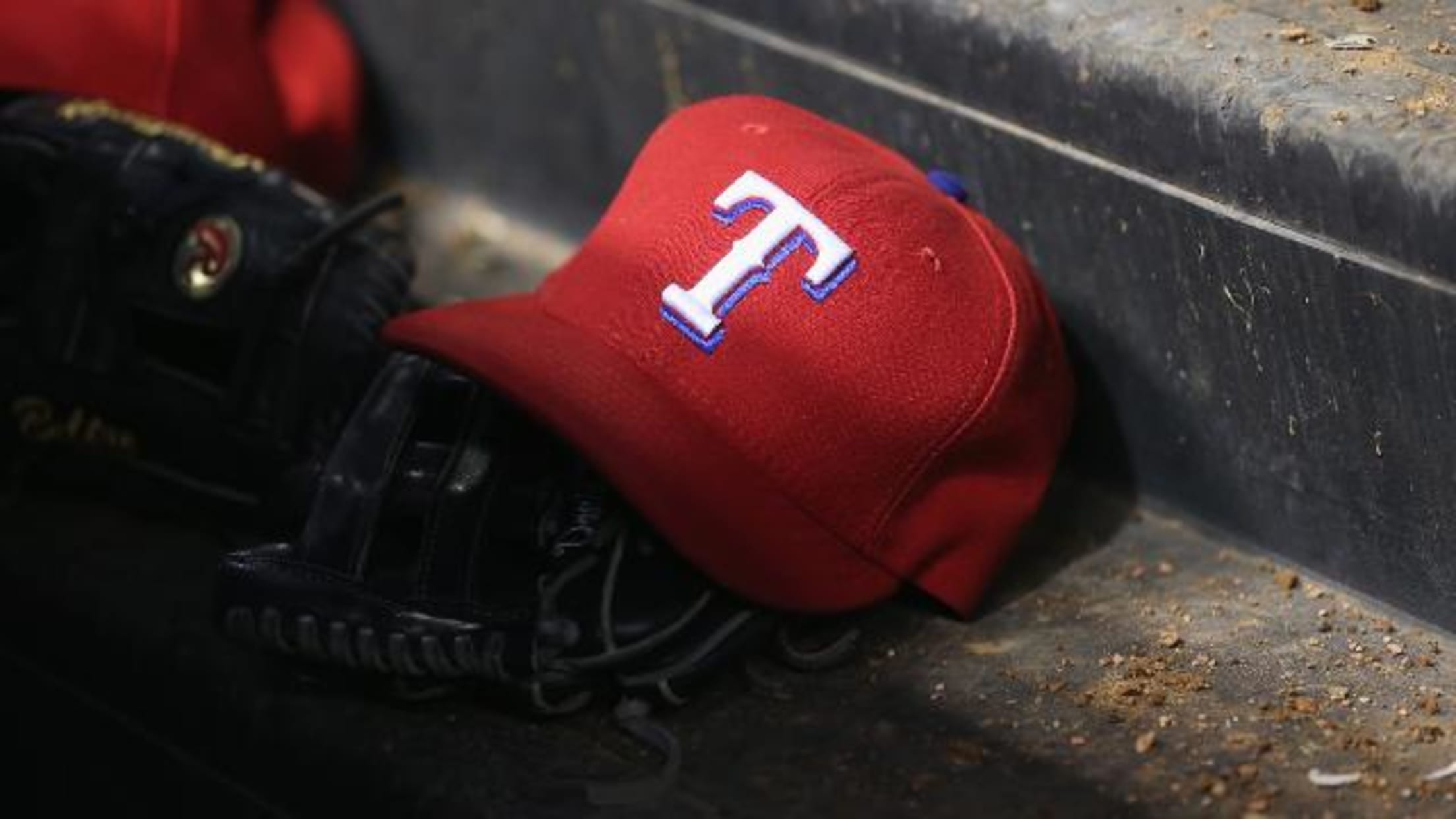 At least eight Texas Rangers Minor Leaguers have been questioned by police in the Dominican Republic. (Getty Images)
A group of Texas Rangers prospects were questioned and as many as four potentially face charges from police in the Dominican Republic after a video surfaced that allegedly shows the sexual assault of a teammate, according to a report.Eight Rangers Minor Leaguers were questioned regarding an October hazing incident at
A group of Texas Rangers prospects were questioned and as many as four potentially face charges from police in the Dominican Republic after a video surfaced that allegedly shows the sexual assault of a teammate, according to a report.
Eight Rangers Minor Leaguers were questioned regarding an October hazing incident at the organization's complex in the Dominican Republic, according to Yahoo Sports. Authorities intend to charge individuals as appropriate for any misconduct.
Yahoo Sports reported that second base prospect Rougned Odor and catcher Yohel Pozo, both 19, were among those questioned.
Odor is the younger brother of Rangers Major League second baseman Rougned Odor.
The incident currently is being investigated by Major League Baseball after the team reported the alleged assault.
"The Texas Rangers became aware of an incident at our Academy in the Dominican Republic and we acted promptly to open an investigation," the team said in a statement released to Yahoo Sports. "We have reported the incident and are cooperating fully with Major League Baseball and the authorities in the Dominican Republic. With this being an ongoing investigation, we will have no further comment at this time."
Four of the players potentially facing criminal charges by police have been put on administrative leave by Major League Baseball.
"Obviously we take it very seriously," Rangers President of Baseball Operations and General Manager Jon Daniels told MLB.com's T.R. Sullivan. "As soon as we learned of anything, we reported it to Major League Baseball and the authorities. It's an ongoing investigation. We can't comment on it."
A 10-second video clip originally posted to Snapchat was obtained by Yahoo Sports and shows, according to the report, an alleged underage teammate being held down and subjected to unwanted sexual touching. According to Yahoo Sports, police are also investigating a second, similar incident.
No players have been charged, but police said they told the court they intend to press charges against "at least four players who held down a teammate," according to Yahoo Sports.
Odor appeared in 45 games for the Rookie-level Dominican Summer League Rangers this past season, hitting .233 with no homers, 12 RBIs and six steals in 129 at-bats. He signed with the club in February 2015.
Pozo hit .343 with a homer, 22 RBIs and a.382 on-base percentage in 48 gamed for the Rookie-level Arizona League Rangers in 2016. He signed with Texas in August 2013 and has appeared in 151 career Minor League games, all at the Rookie level.
The Yahoo Sports report did not mention any other players under investigation.
Danny Wild is an editor for MiLB.com.