Happy to be back, Barnette set for rebound '18
Rangers reliever coming off rough season, although he finished strong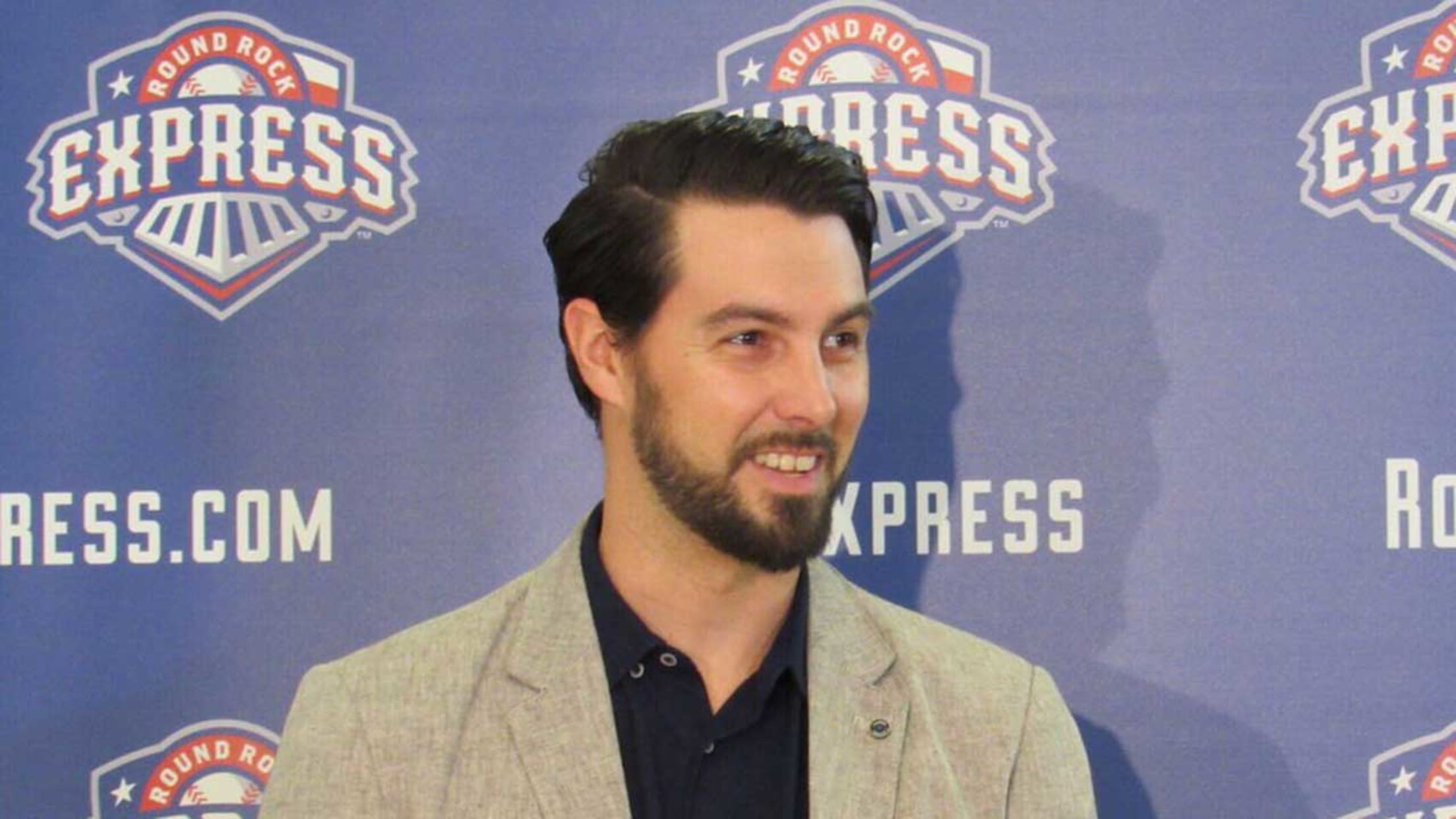 MIDLOTHIAN, Texas -- Right-hander Tony Barnette didn't take the Rangers' decision to not pick up his 2018 option personally when the club made him a free agent last November.Barnette wasn't able to come close to his 2016 numbers last year, as his ERA jumped from 2.09 to 5.49, he allowed
MIDLOTHIAN, Texas -- Right-hander Tony Barnette didn't take the Rangers' decision to not pick up his 2018 option personally when the club made him a free agent last November.
Barnette wasn't able to come close to his 2016 numbers last year, as his ERA jumped from 2.09 to 5.49, he allowed three more homers in three fewer innings and he struggled with his confidence.
But Barnette feels his performance over the final few months of the season was an indication he had found his touch again, and the Rangers must have felt the same because they re-signed him to a one-year deal in December hoping he can bolster the bullpen.
Barnette made it clear he wanted to be with Texas despite drawing interest from other teams in the month he was a free agent.
"I knew it definitely was an option," Barnette said Tuesday from a Winter Caravan stop in Midlothian, along with outfielder Delino DeShields. "I was fairly confident I was going to be back. Texas was the first one on the phone. Texas was the first one to call, and it was a no-brainer to me. This is where I want to be."
Killin' it at @kroger. ✍🏼😀 #WinterCaravan pic.twitter.com/a93r0ZSuLZ

— Texas Rangers (@Rangers) January 24, 2018
The Rangers need the flexibility Barnette offers late in games, and they need him to pitch well. That wasn't the case to start 2017, as he carried a 7.23 ERA to mid-June before going on the disabled list for a sore right ring finger. The time on the DL gave Barnette a break mentally, and when he returned to the bullpen in July, his numbers were much better. He posted a 2.51 ERA in his first 25 appearances following his return and shaved nearly three runs off his ERA.
Barnette couldn't pinpoint one reason for his early struggles in 2017. He's just happy he was able to get things right.
"I was in a slump. I was in a funk. Whatever you want to chalk it up to," Barnette said. "I just wasn't right. There was something missing. I found myself searching, maybe a little bit too much. Whenever you start pressing, things tend to get worse before they get better. I was able to relax a little bit and got more comfortable again and the results were there. It's really just a matter of timing and inches."
Barnette is confident the Rangers have the bullpen pieces in place to have a solid season despite returning many of the same contributors from a unit that had a 4.76 ERA, the second-highest mark in the American League.
The Rangers also had just 29 saves and the lowest-save percentage in the league.
"All we can do is show up day one," Barnette said. "We've got [Jake] Diekman back. [Alex] Claudio is coming back. Diekman is a huge piece. That's going to help us out. We've got Keone [Kela] back. The guys are there. It's just fitting them together. Last year I don't think we were that far off from where we were in 2016. From your guys' view, from the fans' view, it seems night and day. But if you really look at the numbers, it wasn't that different."
Anthony Andro is a contributor to MLB.com based in Arlington.