Rangers turn attention to player development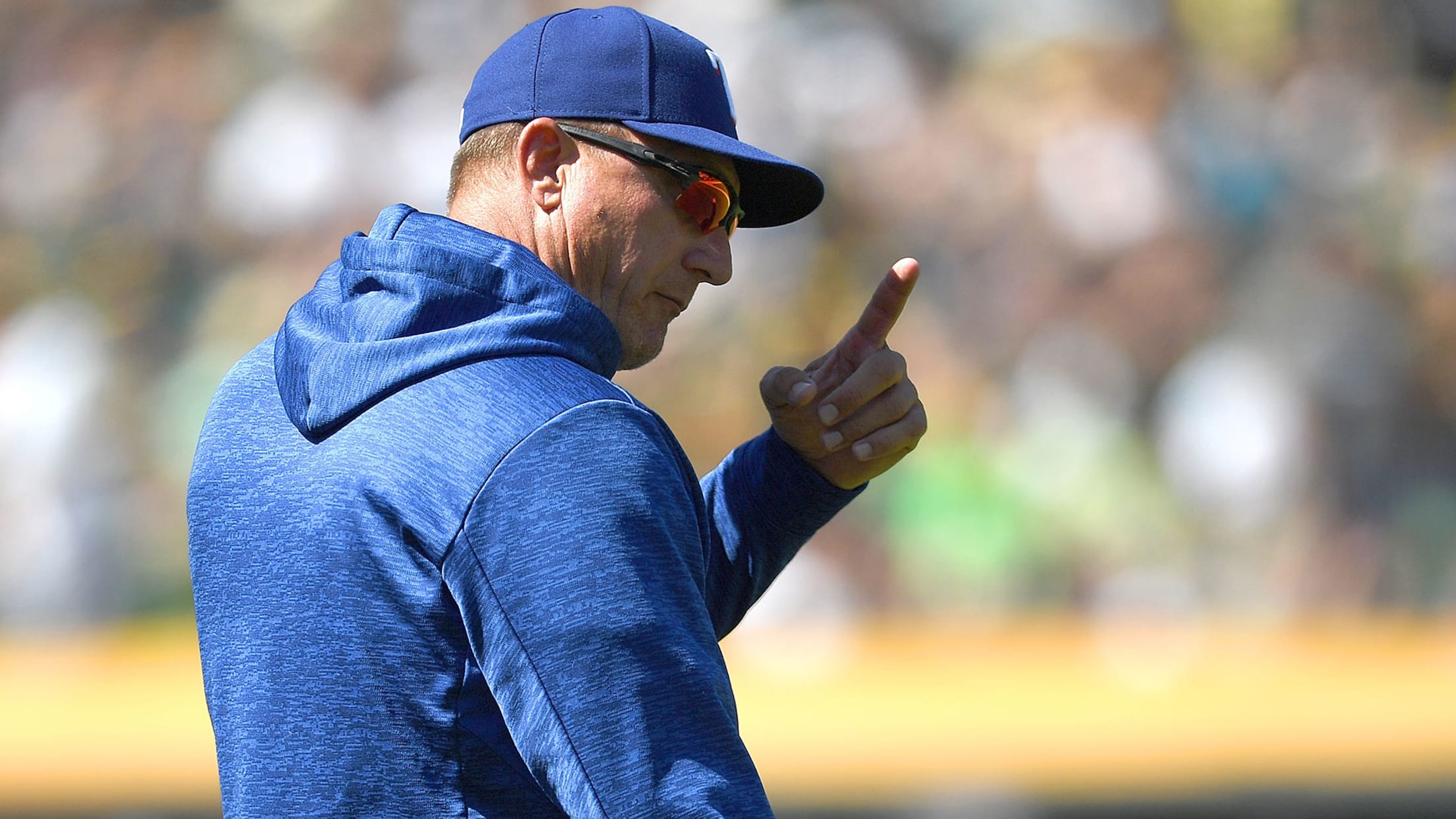 SAN DIEGO -- With 15 games left in the 2018 season, the Rangers' sights are shifting rapidly to 2019.The Rangers were eliminated from the American League West on Sept. 4, the earliest point the club has been out of contention since 2014. With a 62-84 record going into Friday night's
SAN DIEGO -- With 15 games left in the 2018 season, the Rangers' sights are shifting rapidly to 2019.
The Rangers were eliminated from the American League West on Sept. 4, the earliest point the club has been out of contention since 2014. With a 62-84 record going into Friday night's opener at Petco Park, the organization is in position to hold the seventh overall Draft pick in 2019.
But for manager Jeff Banister, the more valuable aspect of the last two weeks of the season is player development, especially for younger players who are eager to get an early jump on the competition next year.
"As a manager of a Major League team, I'd like to think my interest in this organization is to care about all of those things." he said. "We still have the value of developmental players, especially young players at the Major League level, right now, which is as valuable as what there is in the Draft status.
"I'm not going to look up and think about what our Draft status is," he added. "I trust our scouting department, our amateur scouts and the process that we go through. They're going to find great players for us, they're going to find good prospects for us to have."
Texas has already started to experiment with the possible rotation of the future, and will continue to do so throughout the series in San Diego. Connor Sadzeck made his first career start Friday, and Yohander Mendez and Ariel Jurado are slated to pitch during the series as well.
Barnette shut down for season
The Rangers announced Friday that right-hander Tony Barnette will be shut down for the season.
Barnette was placed on the disabled list on July 4 after sustaining a right shoulder sprain. He was cleared to resume throwing activities in early August and had eyed a return by mid-September, but had expressed some doubt about returning by the end of the season. Barnette posted a 2.39 ERA over 26 1/3 innings with 26 strikeouts.