Yu rescues, adopts local pit bull on night off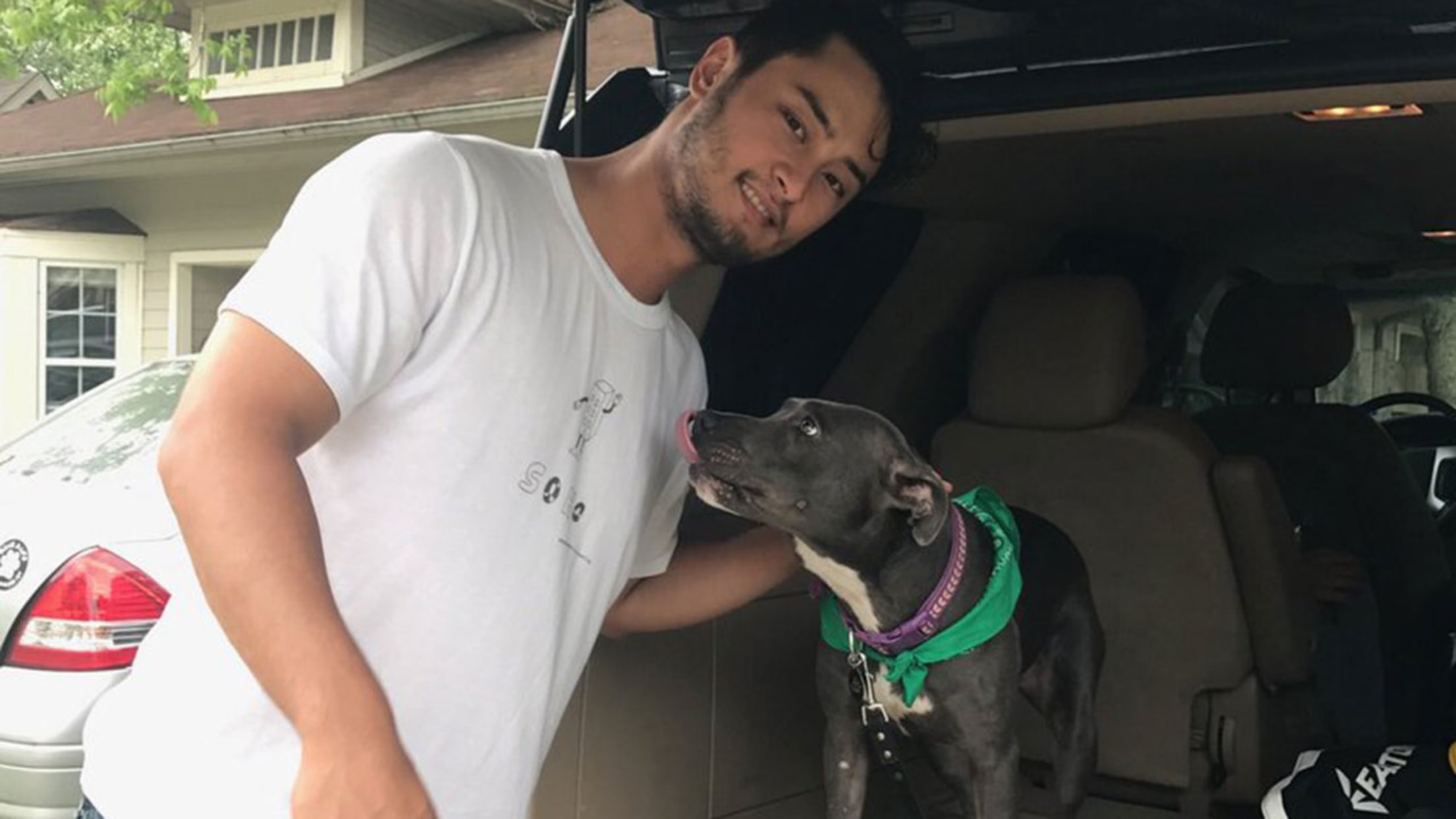 After adopting Sage the pit bull, Yu Darvish now has six dogs. (Danny Balis)
ARLINGTON -- Rangers right-hander Yu Darvish is getting an extra day of rest, and that may have saved a pit bull named Sage from the dog pound.Darvish was up later than usual on Thursday night because he is not pitching until Saturday. He saw on Twitter that Sage was headed
ARLINGTON -- Rangers right-hander Yu Darvish is getting an extra day of rest, and that may have saved a pit bull named Sage from the dog pound.
Darvish was up later than usual on Thursday night because he is not pitching until Saturday. He saw on Twitter that Sage was headed to the dog pound if somebody did not adopt her.
"I already have five dogs," Darvish said. "The thing about that dog was nobody was picking her up. That's the thing that was stuck in my head."
Danny Balis, a producer for radio station 1310 The Ticket, sent out the initial tweet. It was retweeted by Rangers field broadcaster Emily Jones.
"I saw that and Emily right before I went to bed," Darvish said. "I talked to my wife and then told my driver to call. The vet office was 15 minutes away, so we went and got her.
"If it wasn't for the extra day of rest, I would have been pitching [Friday] and already asleep. I wouldn't have seen the tweet. I was up a little later."
I got her! pic.twitter.com/S9hEuqhCfS

— ダルビッシュ有(Yu Darvish) (@faridyu) April 28, 2017
This is not the first dog that Darvish has rescued.
"The first was in 2014," Darvish said. "Tanner Scheppers found a dog on the road and was looking for someone to take him, and I took it.
"I want to remind people what you have to do when you get a dog. You've got to be responsible and think about what you can do to take care of the dog. Make sure you can take care of the dog."