Rays activate Kiermaier from DL, sign Jepsen
Relievers Garton, Sturdevant optioned to make room on roster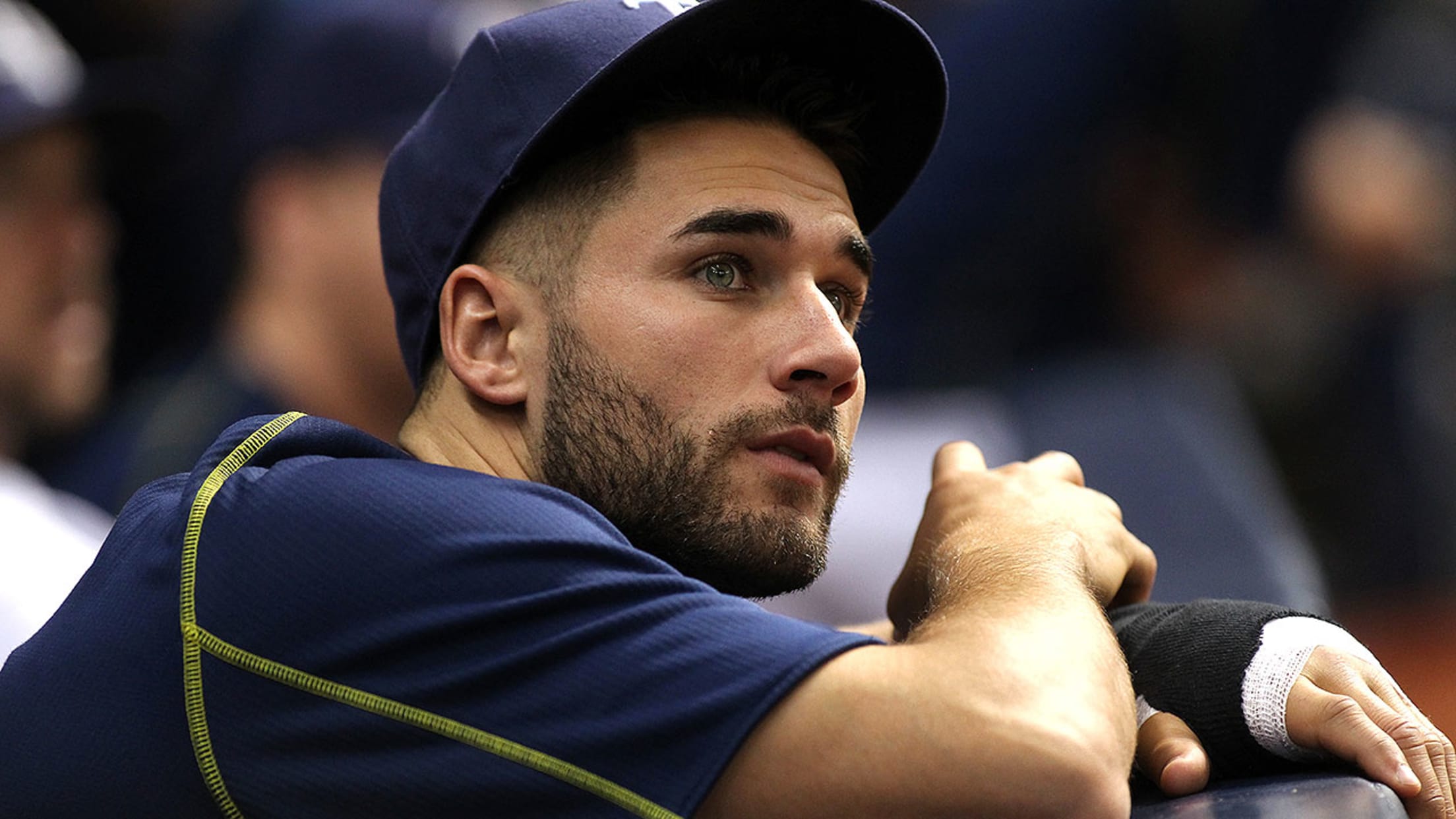 Kevin Kiermaier was hitting .236/.307/.447 this season before landing on the DL. (Getty)
ST. PETERSBURG -- The Rays activated Platinum Glove center fielder Kevin Kiermaier from the disabled list and announced the signing of veteran reliever Kevin Jepsen on Friday. To make room on the roster, Tampa Bay sent down rookie relievers Ryan Garton and Tyler Sturdevant to Triple-A Durham.Kiermaier had been sidelined
ST. PETERSBURG -- The Rays activated Platinum Glove center fielder Kevin Kiermaier from the disabled list and announced the signing of veteran reliever Kevin Jepsen on Friday. To make room on the roster, Tampa Bay sent down rookie relievers Ryan Garton and Tyler Sturdevant to Triple-A Durham.
Kiermaier had been sidelined since May 21 after breaking his left hand diving for a ball. He played one rehab game for the Gulf Coast League Rays and then both games of a doubleheader for Class A Advanced Charlotte on Thursday. In the Rays' 4-3 loss to the Orioles on Friday, he went 0-for-3 with a walk and a run scored.

"I was going to head back up here after that second game no matter what," Kiermaier said. "Pull a power move. Let them know I'm ready to play."
Kiermaier will immediately boost a Rays defense that has struggled amid a 3-22 stretch. He was hitting .236 with five homers and 16 RBIs before the injury. He said he picked up new hobbies such as saltwater fishing and found a few new shows to watch, but he was pained by being unable to contribute as his team tumbled to the bottom of the American League without him.
"We all should be [excited]," manager Kevin Cash said. "We all know what he does to our team, how he fills out our defense and adds that spark offensively when he's on base. We've had a lot of devastating injuries, and that's right there at the top, if not the top."
Jepsen, who pitched the first half of last season in Tampa Bay, returns after struggling in the first half for Minnesota. After posting a 2.33 ERA last season, he pitched to a 6.16 ERA in 2016 before being released Monday. He entered the Rays' game Friday, pitching a 1-2-3 ninth inning.
The 31-year-old righty reliever was the Rays' closer last season, and he will bring a veteran presence to the bullpen. He said there was interest from several teams following his release, including teams in contention, but he decided to come back to a club he already knew. Several former Rays teammates and coaches reached out to him, as well.
Jepsen feels like he's fixed what was wrong mechanically in Minnesota where he was "getting hit at an incredible pace," and he is ready to prove he's capable of doing what he showed a year ago with the Rays.
"The first half I had this year obviously wasn't me," Jepsen said. "So being able to establish myself and let everybody know that I'm still there, I'll use the second half to get in and get back to being me."
Worth noting
• Alex Cobb will no longer make his scheduled rehab start on Sunday, and he will instead throw a bullpen. Cobb's most recent outing on Monday with Class A Advanced Charlotte was cut short after one inning due to fatigue as he works his way back from Tommy John surgery.
"Alex threw yesterday. … His mechanics have been out a little bit of whack," Cash said. "He felt something yesterday that he felt more in line. Just talking to him, it just makes the most sense to make sure you have that good feeling, and it's something that we can control a little bit more."
• Steve Pearce will DH for Charlotte on Friday as he rehabs from a strained right hamstring. He's been out since June 21. Cash said that Pearce will need more than two rehab games before rejoining Tampa Bay.
Sam Blum is a reporter for MLB.com based in St. Petersburg.