Rays-Orioles game postponed by rain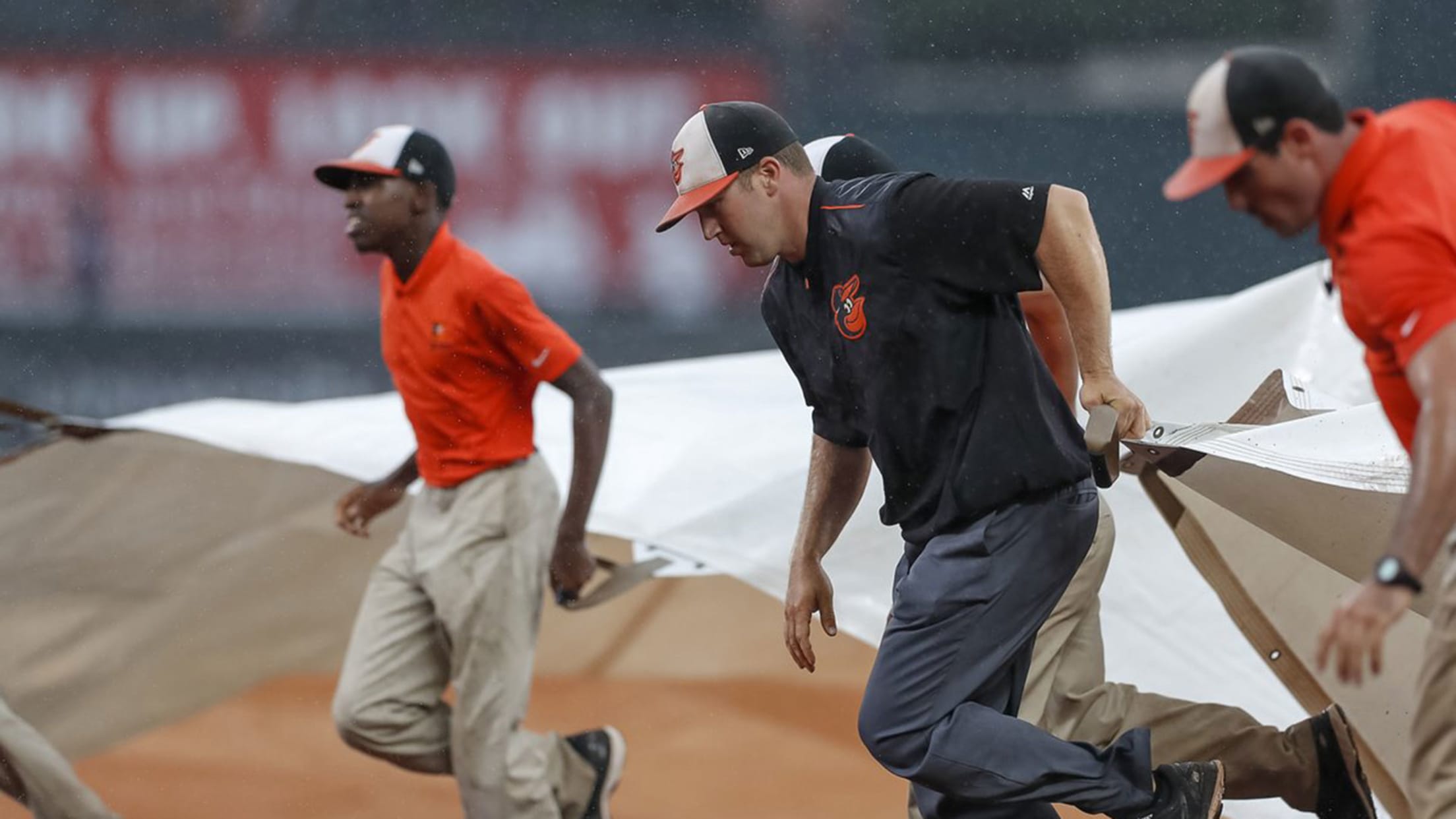 BALTIMORE -- The series finale Sunday between the Rays and Orioles was postponed due to rain and will be made up as part of a split doubleheader on July 13. Game times will be 1:05 p.m. ET for Game 1 and 7:05 p.m. for Game 2. The decision was made
BALTIMORE -- The series finale Sunday between the Rays and Orioles was postponed due to rain and will be made up as part of a split doubleheader on July 13. Game times will be 1:05 p.m. ET for Game 1 and 7:05 p.m. for Game 2.
The decision was made to postpone the game after a 40-minute delay. The tarp was on the field all morning, and with radar showing rain throughout the afternoon hours, officials decided to make the call early.
"Obviously, it was tough," Rays manager Kevin Cash said. "A lot of rain in the forecast, a lot of rain early this morning, and it didn't look like it was going away."
Before the game, as rain fell outside the visitors' dugout at Camden Yards, Cash said he hoped that the teams would be able to get the game in, noting that he preferred to play even if it meant a delay.
"We'd rather play," he said. "We'd like to play. We're here. Hopefully it clears out. I don't know what they're seeing, but we'd definitely like to play."
It marked the third time on Tampa Bay's now-completed nine-game, 11-day road trip that the team was rained out, joining the April 26 postponement at Boston and the April 30 rainout at Kansas City, which was made up as part of a doubleheader the next day.
The Rays still plan on having Blake Snell start Monday's series opener against Arizona, with an opener tentatively scheduled for Tuesday and Charlie Morton on the hill Wednesday.