Gibaut gets call to Majors; McKay optioned
Lefty starter will return after break as Rays make move to boost 'pen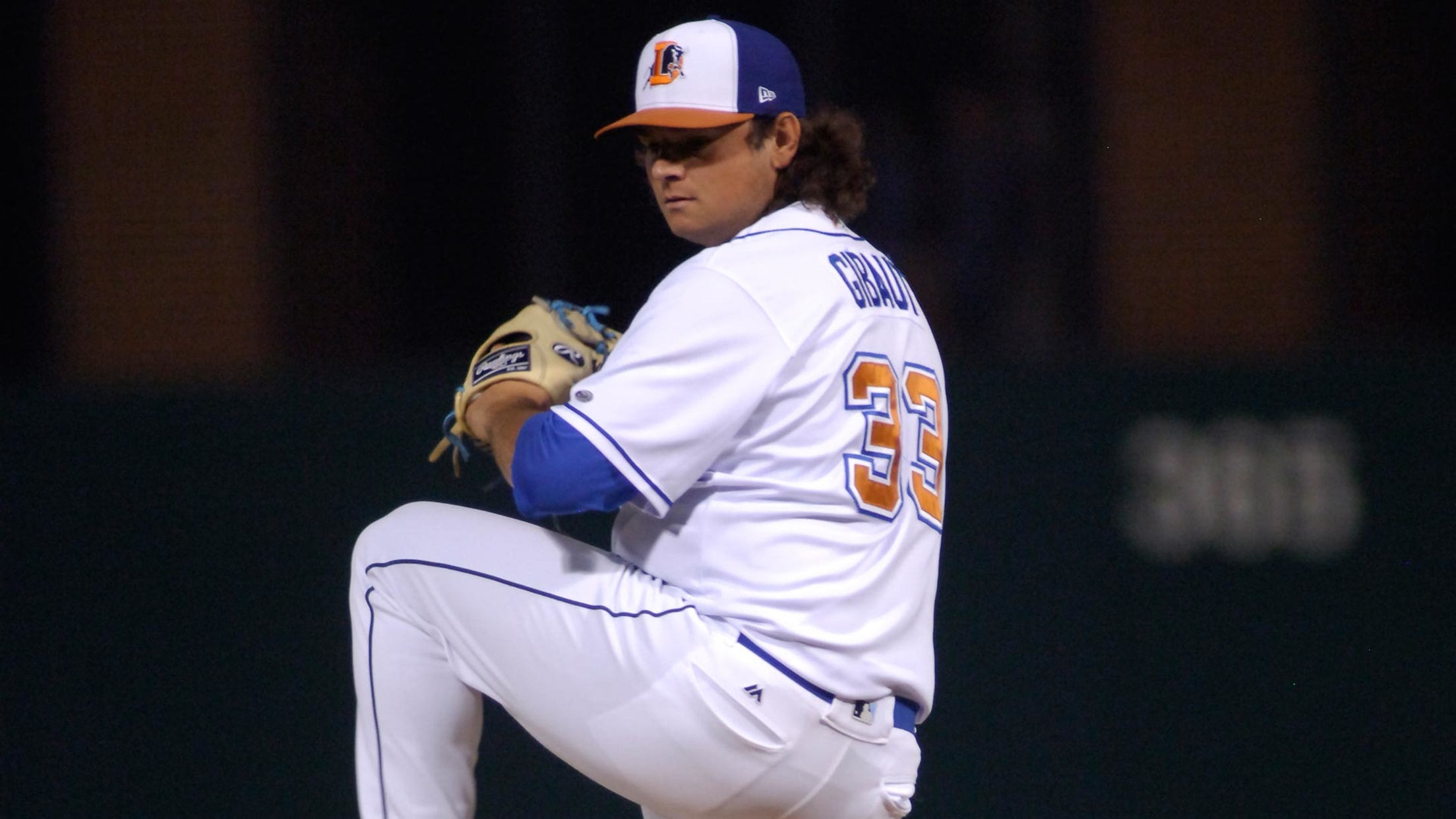 ST. PETERSBURG -- Every player has their story of how they got called up to the Majors. Right-hander Ian Gibaut had his after an exhausting day on Friday. After a doubleheader for Triple-A Durham that saw the Bulls throw a no-hitter in the first game but lose the second in
ST. PETERSBURG -- Every player has their story of how they got called up to the Majors. Right-hander Ian Gibaut had his after an exhausting day on Friday.
After a doubleheader for Triple-A Durham that saw the Bulls throw a no-hitter in the first game but lose the second in walk-off fashion, manager Brady Williams complimented the team for how it competed and then dropped the news that Gibaut got the callup, and the team erupted.
"First thing I was doing was just smiling for about 10 minutes straight and my head was going in circles -- it was a pretty surreal moment," Gibaut said. "It was something you can't really replicate."
So naturally, his first call was to his parents, Russel and Pam.
"Getting to call my parents was one of the coolest things I've ever gotten to do, telling them I'm heading to the big leagues," Gibaut. "My mom immediately started crying and that started making me cry. My dad was ecstatic and he was so excited that he booked a flight immediately."
They'll be in attendance for the final two games as Tampa Bay closes out a four-game set with New York, and Rays manager Kevin Cash said they will try to work him in before the All-Star break hits.
"I think he's still getting built back up, but he's healthy and we need some pitching after what's happened the last couple nights," Cash said.
Gibaut had a decent shot at breaking camp with the team this past spring, but a right lat injury sidelined the former 11th-round 2015 Draft pick to begin the year. Since then, the 25-year-old has pitched in 11 1/3 innings between Class A Advanced Charlotte and Durham, posting a 1.59 ERA with 17 strikeouts. Overall in the Minors, he's logged 215 innings with a 2.22 ERA and an 11.3 K/9 mark over five seasons.
In a corresponding move, top pitching prospect Brendan McKay was optioned to Durham. Cash stressed that the move for McKay, who pitched very well in two starts, was not performance-based and that he would be returning to the big league club in a week.
"We were pretty upfront about how we were going to handle the situation," Cash said. "Ninety-nine percent he'll be pitching [Game 1 of] the doubleheader when we come out of the break. He's looked really impressive, and we will look to get him right back up here."
Rather, it was just a move to help preserve the bullpen, even though normally reliable starters Blake Snell and Charlie Morton were pitching the final two games heading into the break.
"We need as much bullpen coverage as possible, and we started contemplating when was the right time to get him up here," Cash said. "This plan seemed to work the best."
Injury roundup
Rays reliever Diego Castillo threw a 15-pitch live bullpen session with third baseman Matt Duffy standing in prior to Saturday's game against New York.
Cash said Castillo looked "really good" during the session, hitting 98-100 mph on the radar gun with his fastball. Castillo has been sidelined since June 23 with right shoulder inflammation.
"He's going to take a couple of days off and will throw an inning [for Charlotte] on Tuesday, and if all goes well, we'll anticipate him being activated for Friday in Baltimore," Cash said.
Duffy continues his own rehab from left hamstring discomfort. He played five innings on Friday for the Gulf Coast League Rays, going 1-for-3 with a double and an RBI. Duffy will likely play seven innings on Monday, either for the GCL Rays or Charlotte.
"What he's said to me is he feels the best he has all season long, so hopefully no setbacks, get him off and get him running," Cash said. "Let's see how these first three, four games go before we start thinking when it's time. He still has work to do timing-wise, but we're thrilled he's feeling better."