Romero narrowly escapes serious injury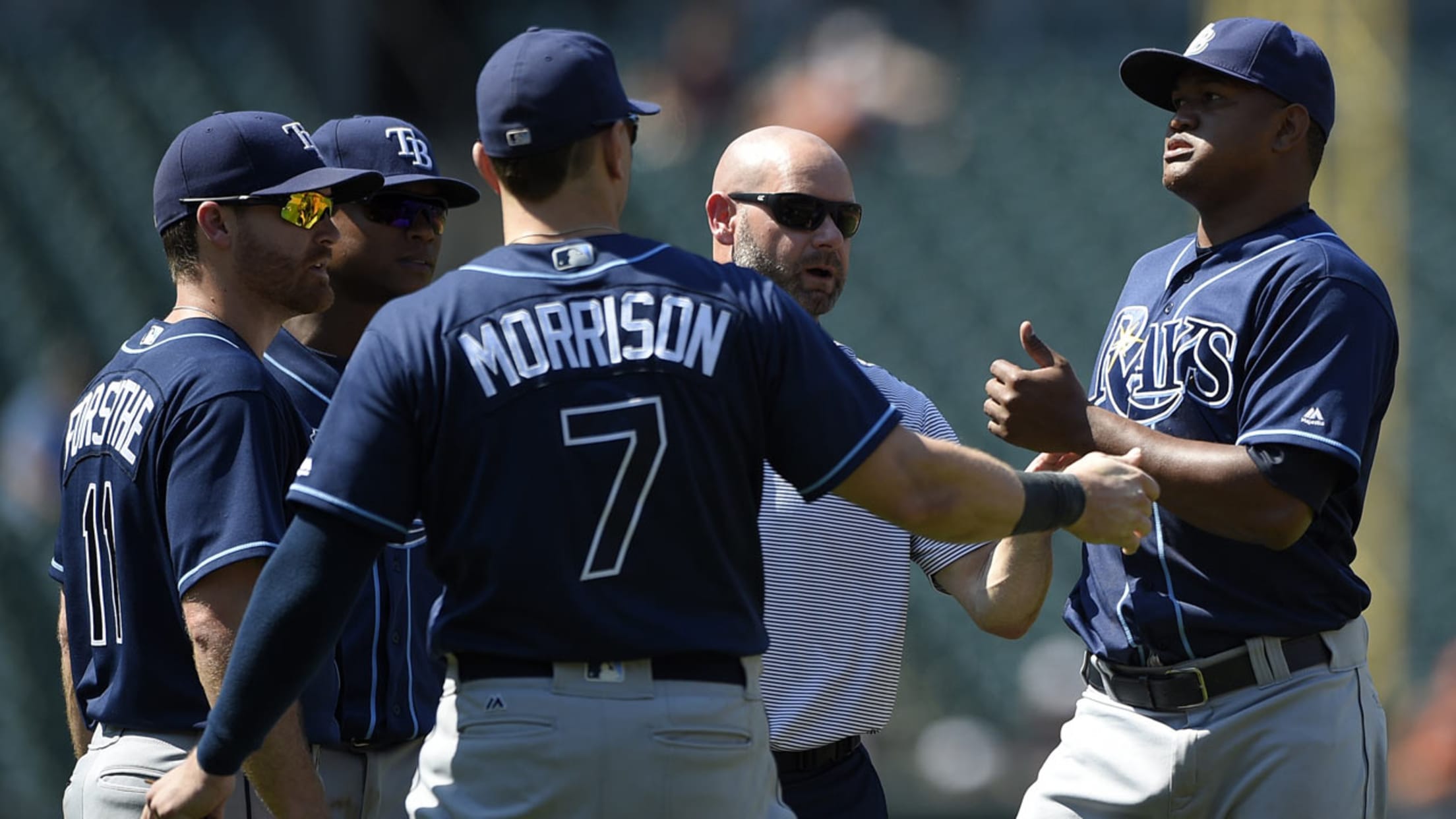 Enny Romero has his left hand examined after being hit by a liner from Manny Machado during the Rays' 5-0 loss in Game 1 of Saturday's doubleheader. (AP)
BALTIMORE -- Enny Romero took a shot off the bat of Manny Machado that hit the palm of his left hand during the Rays' 5-0 loss to the Orioles on Saturday at Camden Yards.After the ball hit Romero, it ricocheted to shortstop Tim Beckham, who threw to first for the
BALTIMORE -- Enny Romero took a shot off the bat of Manny Machado that hit the palm of his left hand during the Rays' 5-0 loss to the Orioles on Saturday at Camden Yards.
After the ball hit Romero, it ricocheted to shortstop Tim Beckham, who threw to first for the final out of the eighth inning.
"I just saw the ball coming [at] my face," Romero said. "I just got my hand [up] to my face."
Romero went to the ground before walking off the field in the company of a Rays trainer.
Romero's hand was X-rayed and he said nothing was broken, he just has "a little swelling."
"I'm feeling good, just inflammation in my hand," Romero said. "... I can pitch tomorrow. I told [manager Kevin] Cash I can pitch tomorrow."
Catcher Curt Casali called the play "really scary."
"It's been a while since I've seen a ball hit back that hard directly at somebody's face," Casali said. "My heart stopped for just a second there. That could be a career changer right there.
"Fortunately, he got his hand up in time and deflected it enough. I'm sure his hand doesn't feel too well now. But better his hand than his head."
Third baseman Evan Longoria also had an up-close look at the play.
"Luckily he got his hand up," Longoria said. "Chris Davis and Manny, when we got out to the field, Manny said he thought it was going to hit him right in the head. Thankfully, it didn't. That would have been really bad."
Bill Chastain has covered the Rays for MLB.com since 2005.