Delivery man: Consistency the key for Romero
Lefty fireballer works with Rays coaches to find right spot for his hands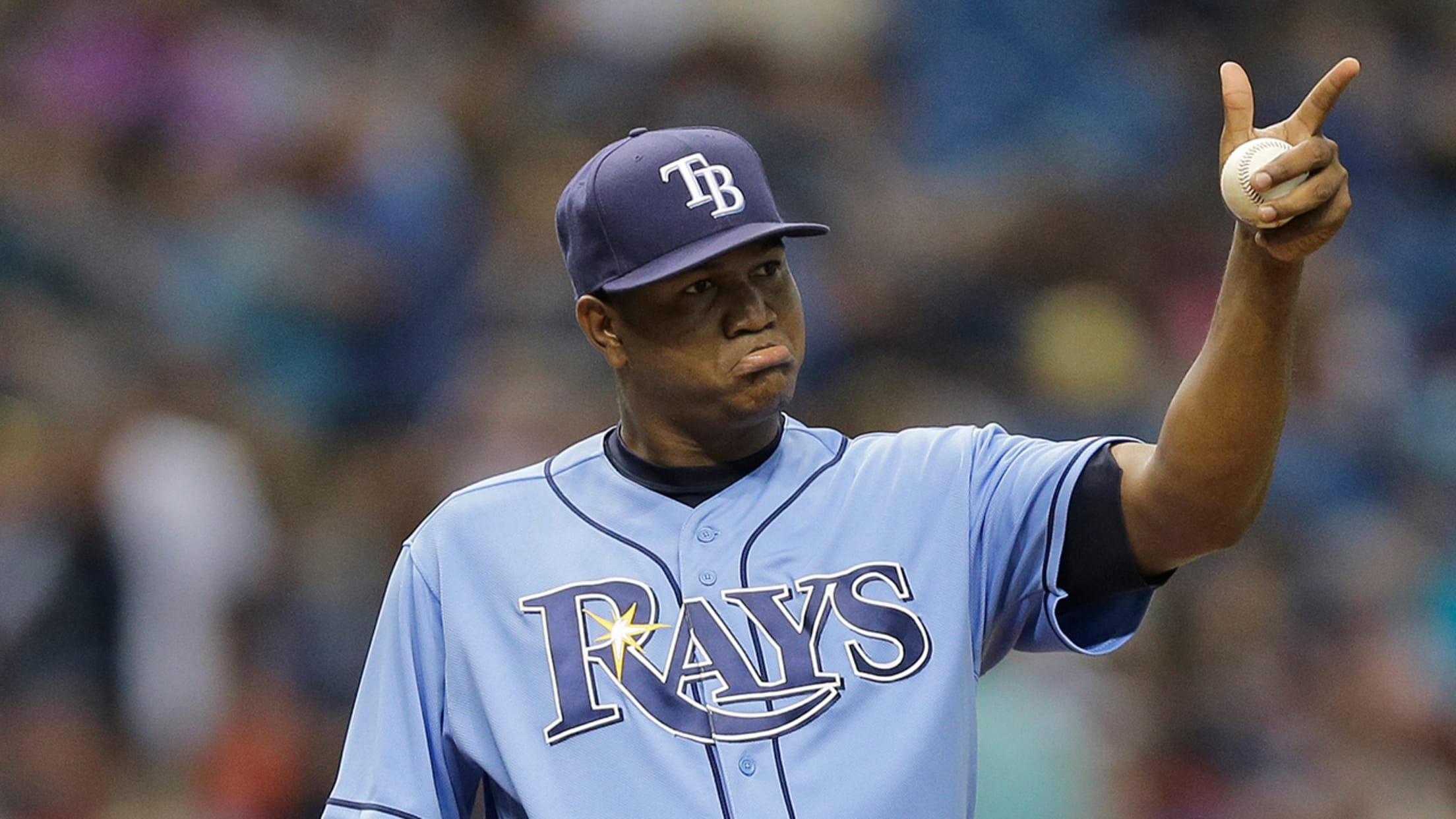 Enny Romero's consistent delivery has sparked a terrific stretch to start the season. (Chris O'Meara/AP) (Chris O'Meara/AP)
BALTIMORE -- Enny Romero has been impressive out of the Rays' bullpen thus far this season. He has appeared in three games, pitching 3 1/3 innings without allowing a run.The hard-throwing left-hander made his success sound simple: "I can throw the ball over the plate." Romero, whose fastball regularly registers
BALTIMORE -- Enny Romero has been impressive out of the Rays' bullpen thus far this season. He has appeared in three games, pitching 3 1/3 innings without allowing a run.
The hard-throwing left-hander made his success sound simple: "I can throw the ball over the plate." Romero, whose fastball regularly registers at 97 mph, said it's all about being able to find a consistent delivery.
"That's the key for me, throwing strikes," Romero said. "If I repeat my delivery, I can throw a strike whenever I want to."
The key to him finding the right arm slot was in his hands. He had held his hands out farther from his body. Now he holds them in close, which clicks him into the right position.
Romero, 25, credited pitching coach Jim Hickey and bullpen coach Stan Boroski for helping him find his way at the end of the 2015 season.
"It's an adjustment I worked on in the Dominican [Republic] and in Spring Training, too," Romero said.
Hickey said the hands were just a part of the equation, noting that Romero had a busier delivery. They got Romero to simplify that, including having him pitch from the stretch.
"Just like anything else with the pitchers or the hitters, all of a sudden he goes out there and has a good inning and he feels confident and tries it again and has success," Hickey said. "Next thing you know, he's off and running. He's certainly not out of the woods. But this is probably as encouraging a stretch he's been on his entire career."