Wendle day to day with hamstring injury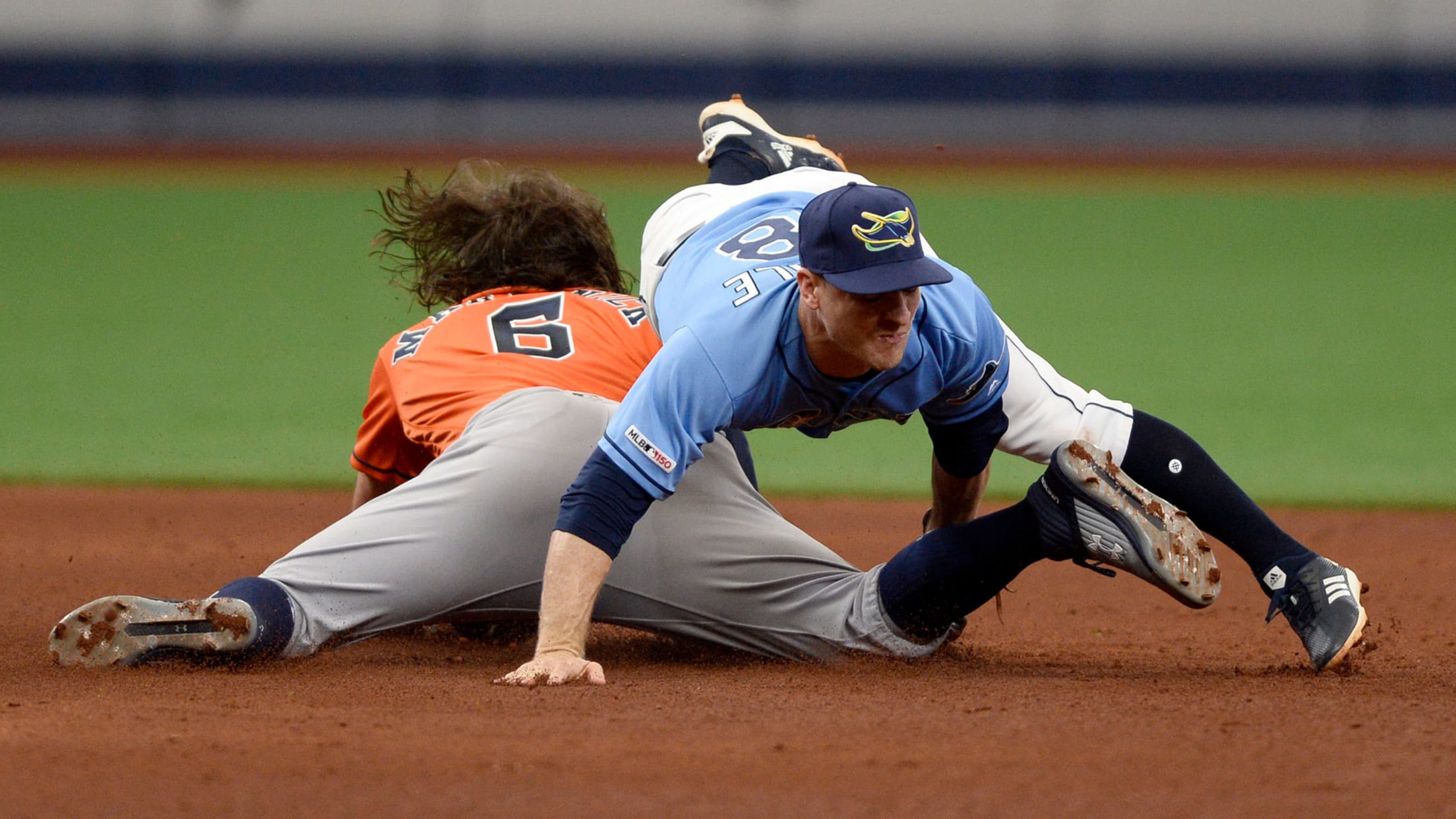 ST. PETERSBURG -- Rays infielder Joey Wendle is day to day with a left hamstring issue suffered during Tampa Bay's 3-1 win over Houston on Sunday. Wendle injured the hamstring as he covered second base on a Jake Marisnick stolen-base attempt in the sixth inning. Wendle stayed on the ground
ST. PETERSBURG -- Rays infielder Joey Wendle is day to day with a left hamstring issue suffered during Tampa Bay's 3-1 win over Houston on Sunday.
Wendle injured the hamstring as he covered second base on a Jake Marisnick stolen-base attempt in the sixth inning. Wendle stayed on the ground for a few seconds before running off the field under his own power.
The 28-year-old wanted to stay in the game, but he was replaced by Brandon Lowe in the bottom of the sixth inning.
"Every part of me wanted to go back out there," Wendle said. "I think it was probably the smart thing to do to sit it out."
Wendle will undergo further tests on the hamstring, but he doesn't believe the injury will keep him out of the lineup for more than a couple of games.
"My gut tells me no," Wendle said when asked if he thought the injury was serious. "Definitely not a situation that I wanted to hurt it any further, but I'm going to go get an MRI and we'll know more this evening."
With Wendle out, Daniel Robertson and Lowe could get more playing time.
Wendle was a big part of the Rays' success in 2018. He appeared at second base, shortstop, third base and left field in 139 games. After hitting .300, Wendle finished fourth in American League Rookie of the Year Award voting.
Juan Toribio covers the Dodgers for MLB.com. Follow him on Twitter @juanctoribio.