Rays cut 10 more players as spring winds down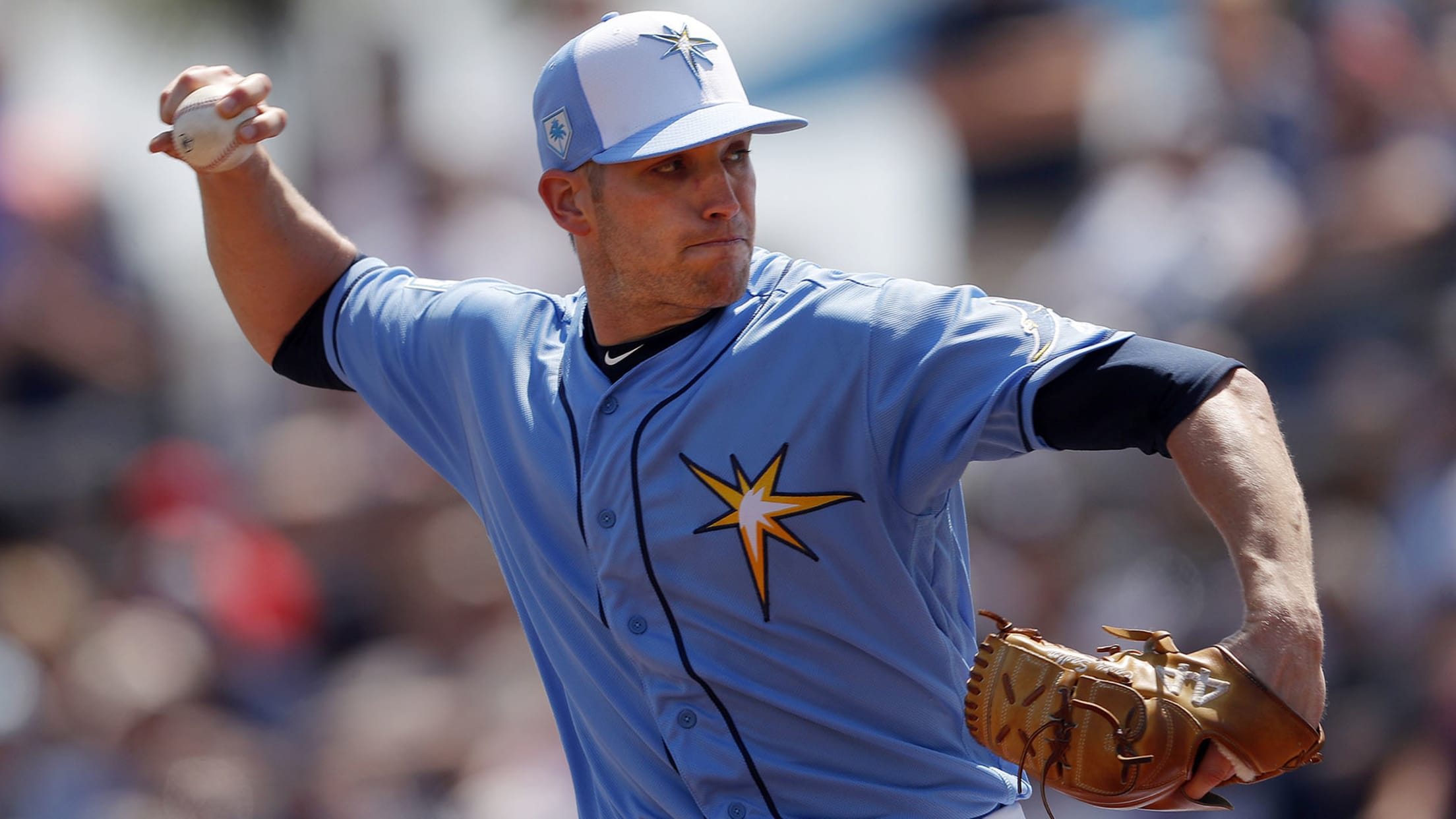 PORT CHARLOTTE, Fla. -- The Rays announced on Friday that the team reassigned 10 more players to Minor League camp. With the move, Tampa Bay's roster stands at 30, with six days left until Opening Day. These moves make the battle for the last few bullpen spots a bit more
PORT CHARLOTTE, Fla. -- The Rays announced on Friday that the team reassigned 10 more players to Minor League camp. With the move, Tampa Bay's roster stands at 30, with six days left until Opening Day. These moves make the battle for the last few bullpen spots a bit more clear.
Emilio Bonifacio, Jason Coats, Oliver Drake, Mac James, Andrew Kittredge, Hoby Milner, Casey Sadler, Cole Sulser, Jake Smolinski and Kean Wong were the latest players assigned to Minor League camp. The roster now has 16 pitchers, two catchers, seven infielders and five outfielders.
"They are tough decisions, without a doubt," said Rays manager Kevin Cash. "You're dealing with people."
With the cuts, the bullpen battle is likely down to Emilio Pagan, Hunter Wood and Adam Kolarek. Matt Duffy's health and timing will determine if Tampa Bay goes into the regular season with 12 or 13 pitchers. If Duffy has to miss time with a left hamstring injury, there's a chance that it would up another spot for Wood, Pagan or Kolarek.
Guillermo Heredia is another bubble player right now. The outfielder, who was acquired from Seattle in November, has put together a solid first spring with the Rays, hitting three home runs in 32 at-bats and playing solid defense. Due to the crowded outfield -- including Kevin Kiermaier, Tommy Pham, Austin Meadows, Avisail Garcia and Brandon Lowe -- it appears that Heredia could start the regular season with Triple-A Durham.
Cash mentioned Bonifacio, Sulser and Wong as some of the players that made an impression on the team this spring. Bonifacio, in particular, has an option to sign with another team after Spring Training, but there's a possibility Tampa Bay could keep him in its Minor League system.
"Every team needs depth, we definitely need depth," Cash said. "I think they enjoyed their time here, and most of them had some pretty good showings."
Here's a breakdown of who's still on the Rays' active roster:
Catchers: Mike Zunino, Michael Perez
Infielders: Willy Adames, Daniel Robertson, Joey Wendle, Yandy Díaz, Brandon Lowe,Ji-Man Choi, Matt Duffy
Outfielders: Tommy Pham, Austin Meadows, Guillermo Heredia, Avisaíl García, Kevin Kiermaier
Pitchers: Blake Snell, Tyler Glasnow, Charlie Morton, Ryne Stanek, Diego Castillo, José Alvarado, Chaz Roe, Ryan Yarbrough, Jalen Beeks, Wilmer Font, Yonny Chirinos, Hunter Wood, Emilio Pagán, Adam Kolarek, Anthony Banda, José De León
Snell's last outing
It's been an interesting spring for Snell, who has pitched just 3 2/3 innings in Grapefruit League play. Snell and pitching coach Kyle Snyder decided to have each of his last two starts be in Minor League games in order to better control his workload. On Friday, Snell threw 75 pitches over five innings, giving up just one hit and striking out eight.
"Happy with a lot. Happy with first-pitch strikes," Snell said. "I was locked in. I didn't let the Minor League game get into my head at all. Being able to see that, learn from it and get ready for my next start which is Opening Day, it's very exciting. I'm very happy about where I'm at, how much I've accomplished throughout spring from where I started to where I am now. It was a good day."
Snell's next start will be on Opening Day against Justin Verlander and the Astros. The reigning AL Cy Young Award winner said he's happy he didn't think about Opening Day at all during the spring, but he'll start focusing on Houston's lineup as soon as he gets home.
"I can't wait," Snell said. "I'm looking forward to the challenge against Verlander as well. It's amazing. First Opening Day, and it's against Verlander. That's pretty cool. It's a challenge that I've been looking forward to since last year, so I had all this time to prepare for it, but I've been happy about how I haven't thought about it until probably tonight."
Duffy progressing
Duffy and the Rays know that time is against them as they try to get the third baseman enough at-bats before Opening Day. Hoping to try and accelerate that process, Duffy participated in multiple Minor League games Friday and was able to get in nine at-bats. Duffy rotated through the fields and was limited to hitting and running the bases.
"Feel good," Duffy said. "Tomorrow will be another big test with how it bounces back after back-to-back days on being on it, I felt good today."
Timing and the overall health of Duffy's left hamstring will be the driving factors behind the decision to have him on the Opening Day roster or place him on the injured list.
Up Next
Charlie Morton is scheduled to make his final Grapefruit League start as the Rays travel to Lakeland, Fla., to take on the Tigers at 1:05 p.m. ET on Saturday.
Juan Toribio covers the Rays for MLB.com. Follow him on Twitter @juanctoribio.