Silverman: It's time for Rays to turn it around
President of baseball operations acknowledges struggles, but also notes confidence in club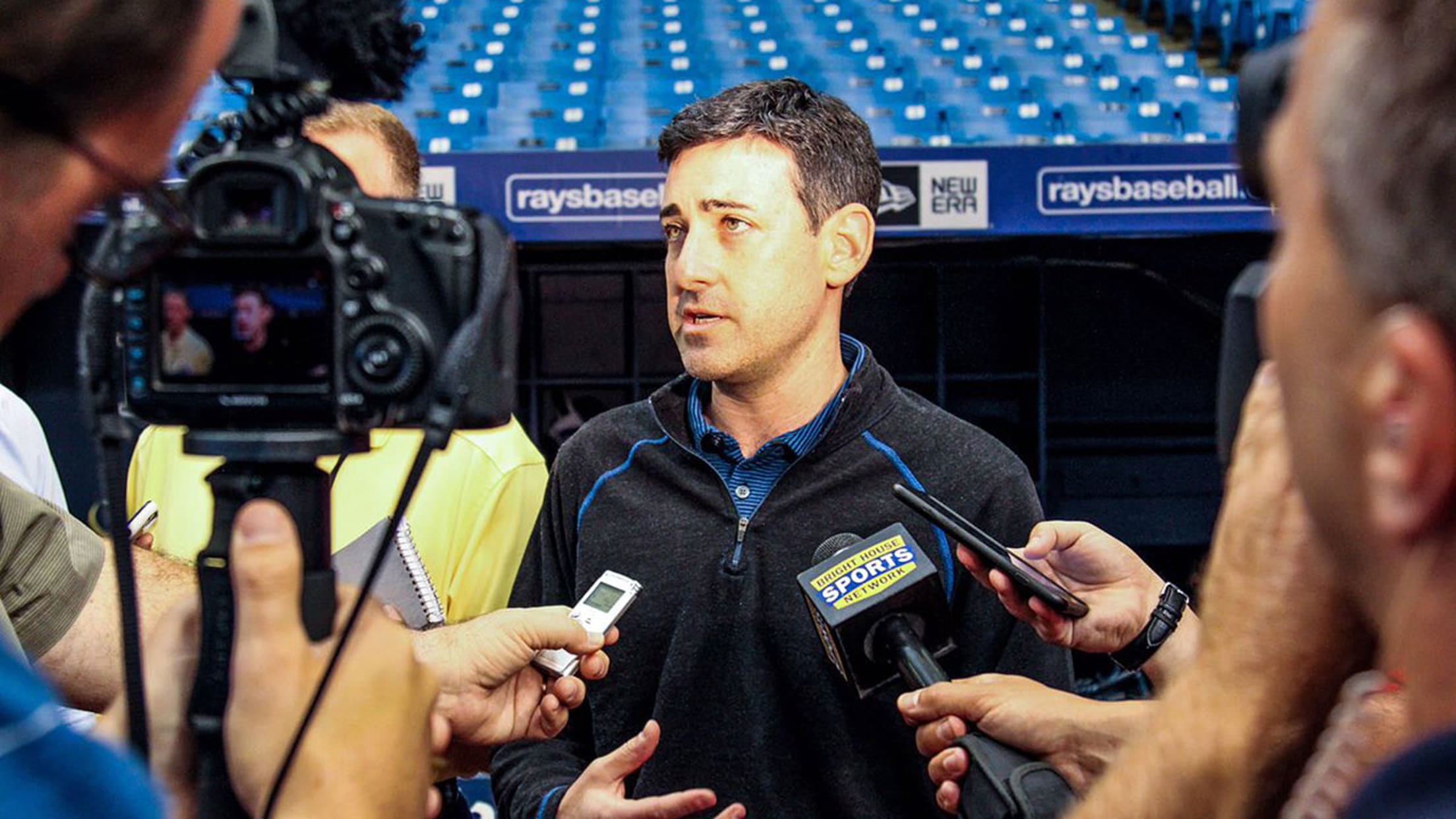 Matt Silverman addressed the media before the Rays opened the second half vs. the O's on Friday. (Rays/Twitter)
ST. PETERSBURG -- Rays president of baseball operations Matt Silverman refused to classify his team as "sellers" despite being last in the American League East with the Aug. 1 Trade Deadline rapidly approaching.When speaking to the media prior to Tampa Bay's first game of the second half at home against
ST. PETERSBURG -- Rays president of baseball operations Matt Silverman refused to classify his team as "sellers" despite being last in the American League East with the Aug. 1 Trade Deadline rapidly approaching.
When speaking to the media prior to Tampa Bay's first game of the second half at home against Baltimore, Silverman didn't sugarcoat the struggles his team has experienced, but he offered hope that there was more in the tank.
"Health matters. And we've been wanting to see what this club can do healthy for a long time," Silverman said, referring to the return of Kevin Kiermaier. "We're going to get to do that for a couple of weeks. Trade Deadline is there. There's going to be a lot of chatter, rumors. We keep all of our conversations internal. So we're all just going to have to live with those rumors."
As #Rays open second half, Matt Silverman says effort, energy levels are good; results haven't followed. #RaysUp pic.twitter.com/UZ1RC5GNmv

— Tampa Bay Rays (@RaysBaseball) July 15, 2016
The Rays were 34-54 at the All-Star break, 17 1/2 games out of first place and 15 1/2 games back of the second Wild Card spot. They lost 22 of their last 25 before the second half, a span during which they had the worst batting average in the AL. They haven't been this far under .500 since their last day known as the Devil Rays in 2007.
"We're all disappointed in our standing right now, our record and our performance to date," Silverman said. "We had a chance over the break to catch our breath, take stock of things and recharge. … It's time for this team to turn it around."
Last year, the Rays were sellers when they gave up closer Kevin Jepsen for prospects with the Rays still in the postseason hunt. The year before that, they gave up David Price with the team struggling. History shows the Rays don't like to categorize themselves as buyers or sellers, but with the team where it is in the standings, there's little hope for a second-half postseason run regardless of who's on the roster.
"We know where we are in the standings," Silverman said. "We've dug ourselves a big hole. So, at the same time, we have confidence in this club. Whether we are active in the trading market or not is going to be determined by the market, by conversations, by our record."
Sam Blum is a reporter for MLB.com based in St. Petersburg.