Duffy's return uncertain; Beckham to fill in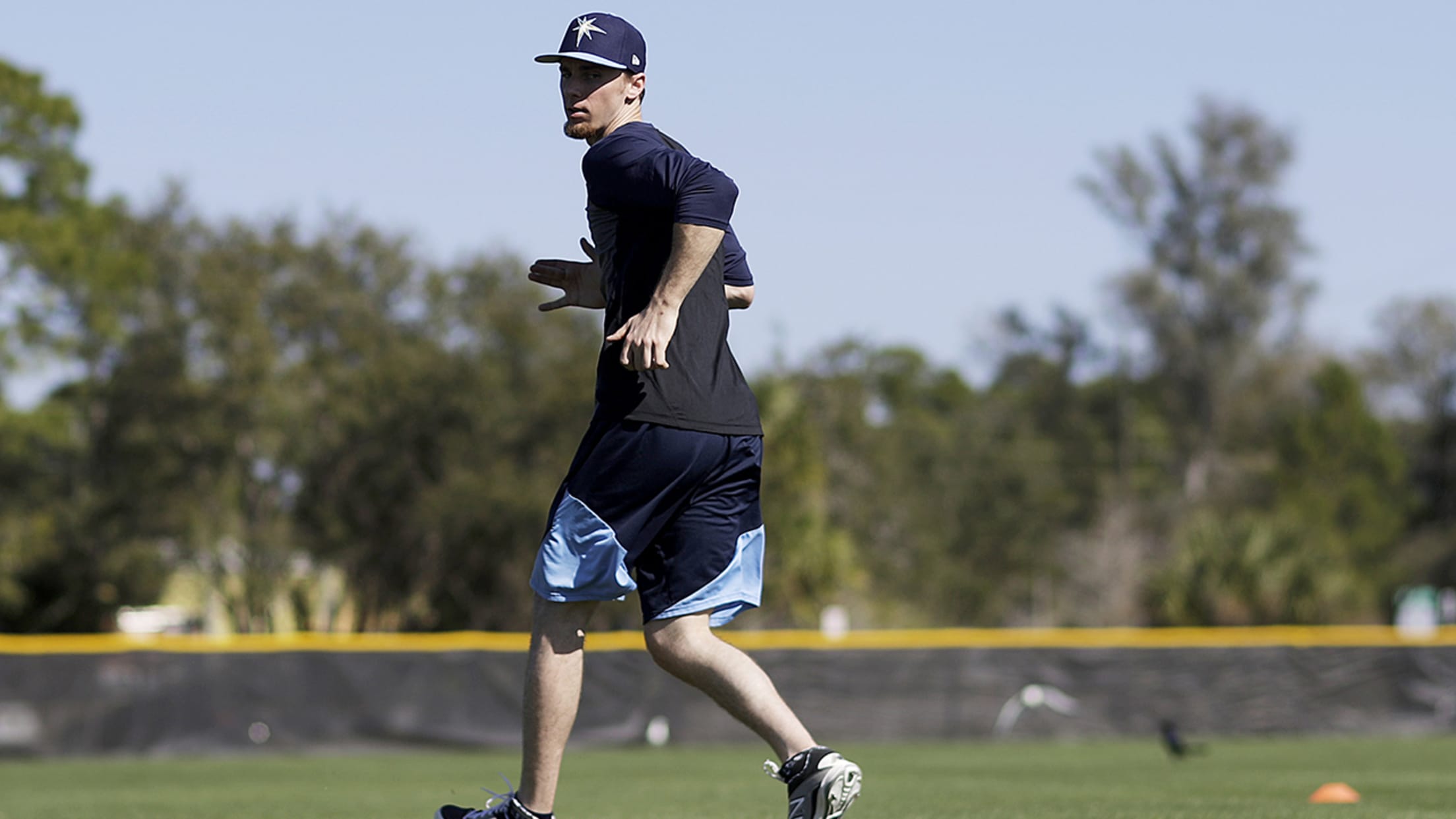 Matt Duffy said he is no longer fighting to get ready for Opening Day. (AP) (David Goldman/AP)
PORT CHARLOTTE, Fla. -- Matt Duffy remains on the sideline, and the timetable for the Rays shortstop to return remains a mystery.Duffy had season-ending surgery to his left heel on Sept. 9. At the beginning of camp, he felt as though he'd be ready to play by the middle of
PORT CHARLOTTE, Fla. -- Matt Duffy remains on the sideline, and the timetable for the Rays shortstop to return remains a mystery.
Duffy had season-ending surgery to his left heel on Sept. 9. At the beginning of camp, he felt as though he'd be ready to play by the middle of spring. But his recovery has dragged on longer than expected. One certainty is that he will not be on the Rays' Opening Day roster.
In Duffy's absence, Timothy Beckham will likely see most of the Rays' shortstop duties.
"I'm at the point now where I'm no longer fighting to get ready for Opening Day," Duffy said. "That's kind of out of my mind right now. Because of that, it's pretty clear this thing's going to be ready when it wants to be ready, and on nobody else's schedule.
"It's unfortunate, but I've come to terms with that, and hey, we are where we are. There's no use in dwelling and being frustrated. Just try and get back as soon as possible."
Duffy paid a visit to Charlotte, N.C., last week to see Dr. Bob Anderson, who performed the surgery that removed the bursa from Duffy's heel and debrided (cleaned) the bone abnormality. An MRI was "clean" and the X-rays "perfect" said Duffy of the re-examination. He returned to camp wearing a boot, to "quiet" the injury. The boot was removed on Monday.
"Feels good," Duffy said. "Three days out now, and I I feel good. ... It's really strange. Maybe it was one of those things that just needed to calm down. I don't even want to speculate. I have no idea [what the problem is]. I'm very happy that it's nothing serious. But I almost wish they would have said, 'There's inflammation we've got to get out of there.'
"I think once I'm able to start running, we'll have a better idea about when I'll be able to come back. Seems to be behaving a little differently now."
Duffy illustrated his point by noting that he slipped while heading to the hot tub this week, and he did not injure himself, or have a setback.
When asked if he cared to speculate about when he might return, Duffy replied: "I don't want to say. I've tried that already."
Bill Chastain has covered the Rays for MLB.com since 2005.