Rays option Yarbrough to Durham, recall Pruitt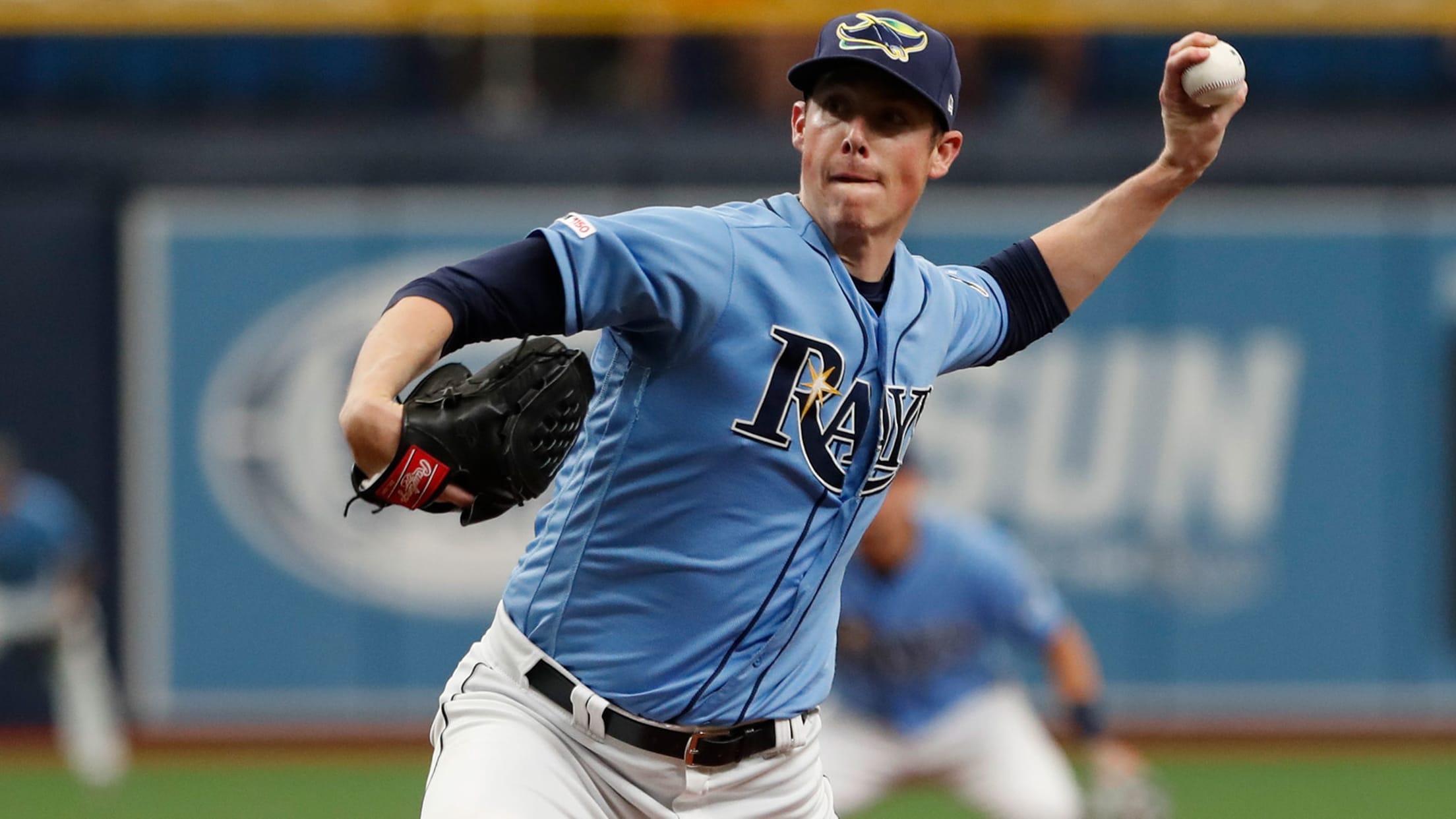 ST. PETERSBURG -- Before Tuesday's game against the Orioles, the Rays optioned left-handed pitcher Ryan Yarbrough to Triple-A Durham and recalled right-hander Austin Pruitt. Yarbrough pitched on short rest in the 18-inning win on Thursday against Minnesota and again on Monday in the win against Baltimore, allowing just one run
ST. PETERSBURG -- Before Tuesday's game against the Orioles, the Rays optioned left-handed pitcher Ryan Yarbrough to Triple-A Durham and recalled right-hander Austin Pruitt.
Yarbrough pitched on short rest in the 18-inning win on Thursday against Minnesota and again on Monday in the win against Baltimore, allowing just one run in six innings over the two games. Despite being sent down for the second time this season, Yarbrough is expected to be back with the Major League team right after the All-Star break.
"He's done a good job for us," said Rays manager Kevin Cash. "He's been on a pretty good run. He had some inconsistencies, but he's been on a pretty solid run here, so [we'll] let him work one more start and then we'll see him right after the break."
Yarbrough is 7-3 with a 4.55 ERA in 14 outings this season.
The decision behind the roster move was to get another fresh arm into Tampa Bay's bullpen. Because Yarbrough pitched on short rest twice over the last week, the left-hander wouldn't have been able to pitch again until after the All-Star break. Bringing Pruitt up gives the Rays a pitcher that could provide length, if needed.
"We wanted to do everything we can to get as much bullpen help as we can up here," Cash said. "[Pruitt] did a nice job in Oakland. He came in for us, and he's another guy in the bullpen for us that can provide 65-80 pitches."
If Pruitt enters the game on Tuesday, expect Tampa Bay to add another arm before Wednesday's game, with Jake Faria being the most likely option. The Rays are expected to go with a bullpen day on Wednesday against the Orioles before setting up the rotation with Yonny Chirinos, Brendan McKay, Blake Snell and Charlie Morton for the Yankees series this weekend.
Juan Toribio covers the Rays for MLB.com. Follow him on Twitter @juanctoribio.