Rays' 17-year-old phenom Franco hits for cycle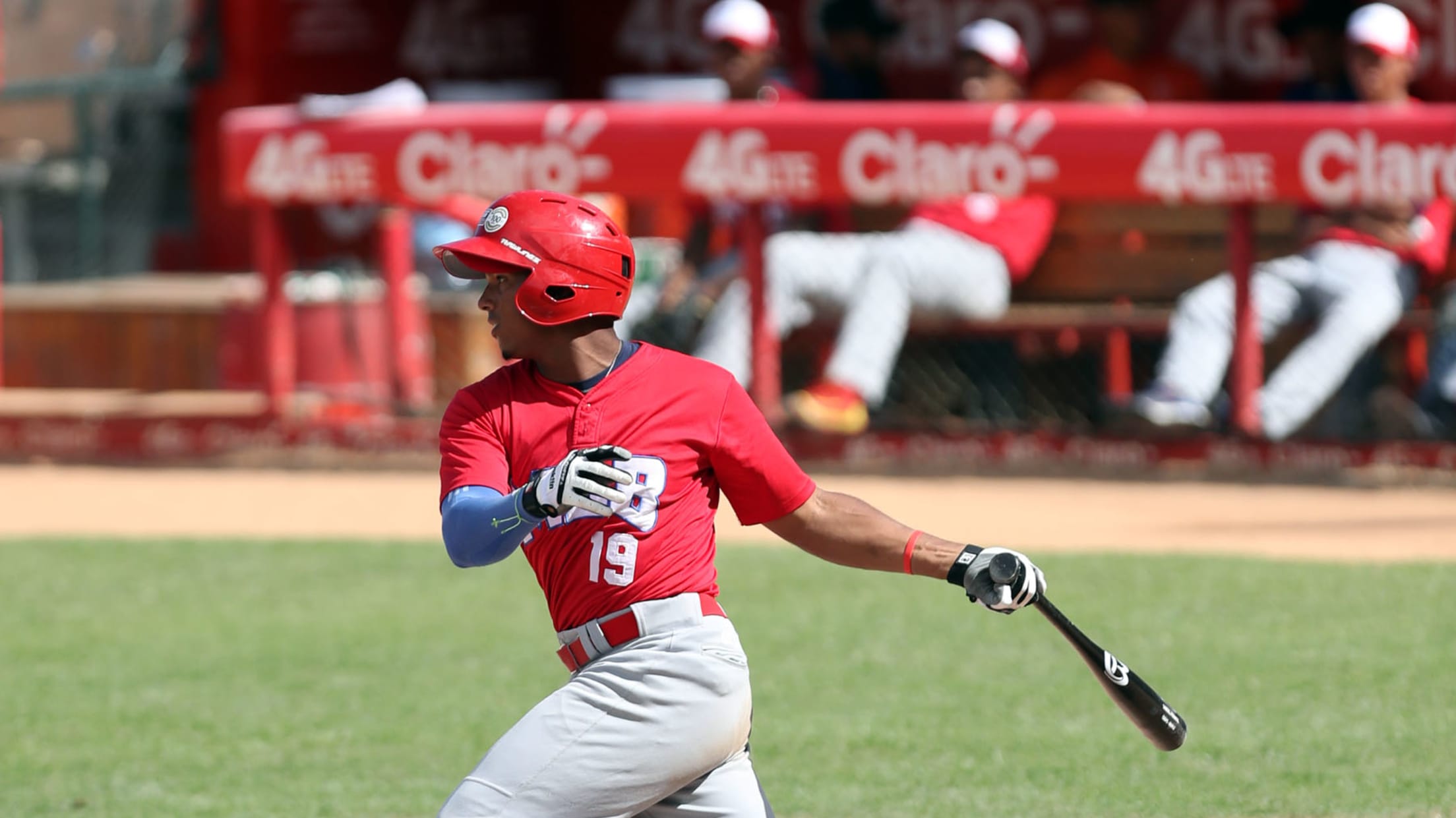 There might not be a more impressive prospect who's yet to reach full-season ball than 17-year-old Wander Franco.:: Complete prospect coverage ::The Rays' No. 7 added to his quickly growing legend on Saturday by hitting for the cycle as part of a 5-for-6, two-homer, six-RBI performance in Rookie-level Princeton's 13-1
There might not be a more impressive prospect who's yet to reach full-season ball than 17-year-old Wander Franco.
:: Complete prospect coverage ::
The Rays' No. 7 added to his quickly growing legend on Saturday by hitting for the cycle as part of a 5-for-6, two-homer, six-RBI performance in Rookie-level Princeton's 13-1 rout of Pulaski. In accomplishing the feat, Franco also extended his hitting streak to 19 games -- the longest this season in the Appalachian League.
The switch-hitting shortstop's quest for the cycle began in the top of the first inning when he blasted a 3-1 pitch over the wall in right field for a two-run home run. He knocked a triple to center field in his next trip to the plate and connected on his second home run of the contest two frames later, hitting another two-run shot to right that extended Princeton's lead.
The fifth inning saw Franco reach via a two-out single for his fourth hit of the game. In the seventh, the teenage shortstop wasted no time in completing his cycle, hammering the first pitch of his at-bat to right field for a double. With a chance for six hits on the line, Franco popped up to second base for the final out in the eighth inning.
Franco's five hits, two home runs and six RBIs were all career highs, and he also led Princeton's offense by scoring three runs from the second spot in the lineup.
After ranking as MLBPipeline.com's No. 3 prospect for the 2017-18 international signing period, Franco landed a $3,825,000 bonus from Tampa Bay when the international period began on July 2. Assigned directly to the Appalachian League for his 2018 professional debut, Franco quickly has emerged as arguably the circuit's top prospect by hitting .392 and collecting hits in 22 of 23 games to open his career.
During his hitting streak, meanwhile, Franco sports a .432 average (35-for-81) with six homers, 12 extra-base hits and 23 RBIs.