Strained hamstring sends Guyer to 15-day DL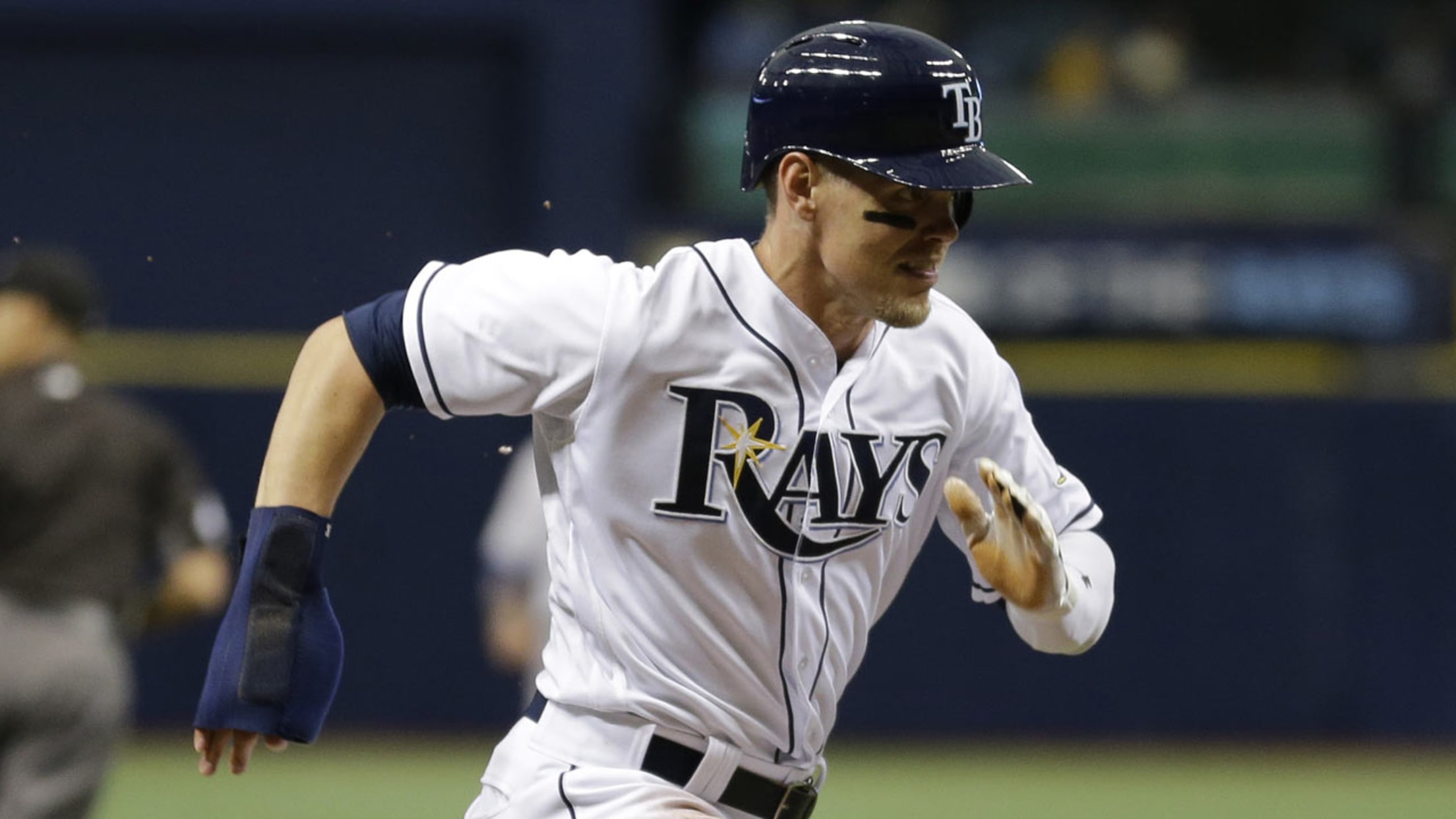 Brandon Guyer was placed on the disabled list on Sunday with a left hamstring strain. (AP)
MINNEAPOLIS -- Brandon Guyer was placed on the 15-day disabled list on Sunday, retroactive to Saturday, with a strained left hamstring.The Rays recalled infielder Nick Franklin from Triple-A Durham to take his spot on the roster.Guyer, who is hitting .271 with six home runs and 14 RBIs, said he began
MINNEAPOLIS -- Brandon Guyer was placed on the 15-day disabled list on Sunday, retroactive to Saturday, with a strained left hamstring.
The Rays recalled infielder Nick Franklin from Triple-A Durham to take his spot on the roster.
Guyer, who is hitting .271 with six home runs and 14 RBIs, said he began to feel a problem on the first day of the road trip on Monday in Kansas City.
"Initially, I first felt it in Kansas City coming in on a line drive, felt it catch a little bit," Guyer said. "Didn't think too much about it, kept playing."
Running out a ground ball to end Friday night's game elevated the problem "to the next level."
"Just running to first base, I felt it catch," Guyer said. "Eventually it got to the point that I felt like if I had one more sprint, [it] was going to completely blow. I decided I had to say something. That's how it got to that point.
"... It just got to the point where I had to be smart about it. Not let it get to the point where I do something where I completely blow it and I miss a lot of time. So that's how it got there."
Guyer will remain with the team and continue to receive treatment during the final leg of the road trip to Arizona. He told reporters he'll likely get an MRI when the team returns to St. Petersburg.
"You know, it's unfortunate," Rays manager Kevin Cash said. "He's had an opportunity to play, he's really made the most of it. But we figured, let's be smart. Let's miss him for two weeks rather than a longer period of time if he really pulled or strained it bad."
When asked who will be used in the outfield other than Mikie Mahtook, Steven Souza Jr., Corey Dickerson, and Desmond Jennings, Cash answered, "I think we'd be totally comfortable with [Taylor] Motter going out there and [Steve] Pearce, too, playing the corners. There's some options. But we're definitely a man down because Brandon was doing so much at the top of the lineup."
This will be Franklin's first stint with the team this season. A switch-hitter, he is hitting .258 with five home runs and 23 RBIs for the Bulls. He's had six multi-hit games in his last 10 games.
"Both sides of the plate are feeling good," Franklin said. "I've been swinging more right-handed lately."
Bill Chastain has covered the Rays for MLB.com since 2005.