Motter cheering on Coastal Carolina at CWS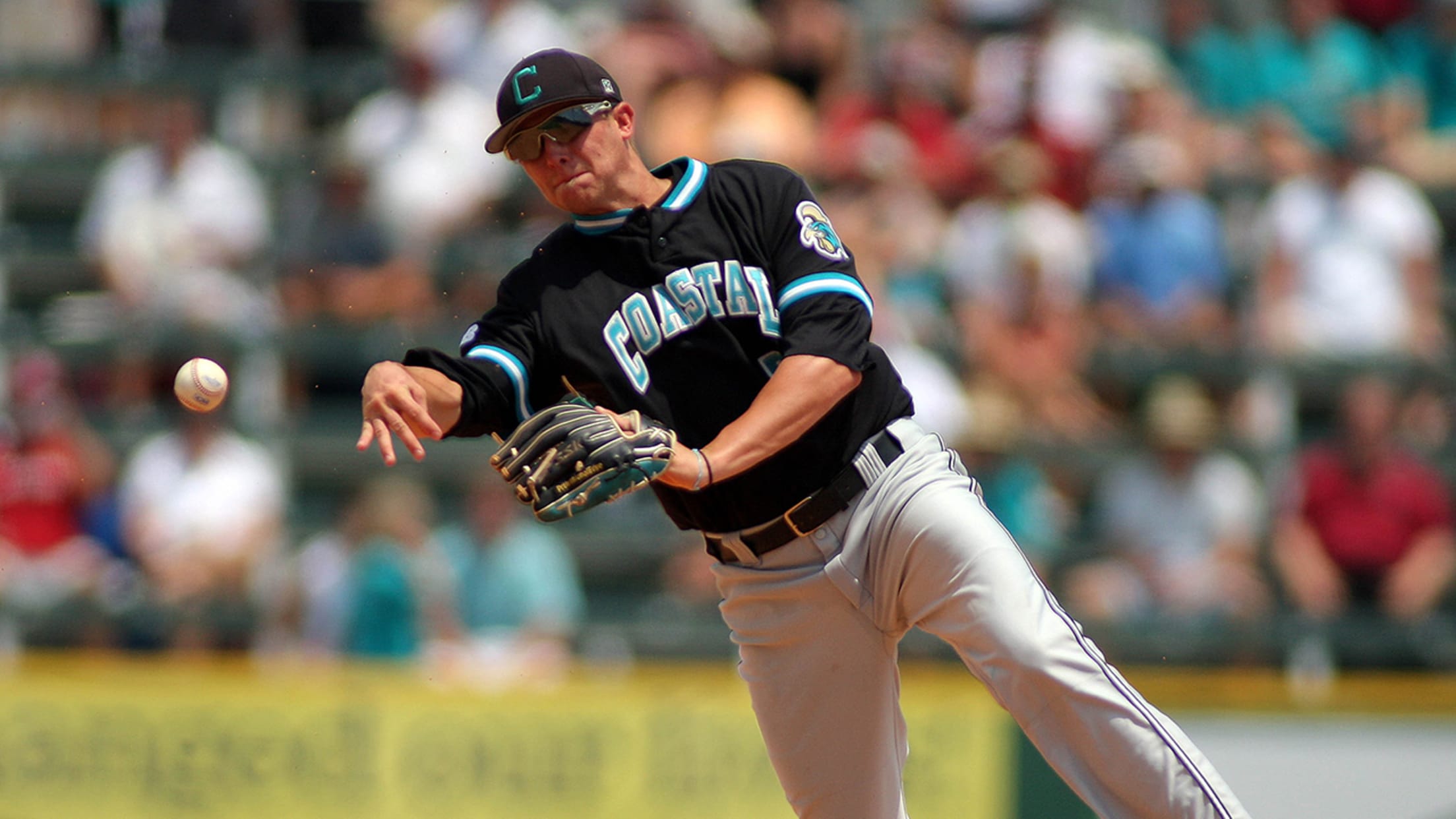 The Rays' Taylor Motter, pictured in 2010, is cheering for his alma mater Coastal Carolina in the College World Series. (AP) (Willis Glassgow/AP)
BALTIMORE -- Taylor Motter is loud and proud about Coastal Carolina, and for good reason. The Chanticleers have reached college baseball's final four of the College World Series in Omaha, Neb. Count Motter among the team's biggest fans, and he's hoping his alma mater can keep its run going."I've been supporting
BALTIMORE -- Taylor Motter is loud and proud about Coastal Carolina, and for good reason.
The Chanticleers have reached college baseball's final four of the College World Series in Omaha, Neb. Count Motter among the team's biggest fans, and he's hoping his alma mater can keep its run going.
"I've been supporting them 100 percent," Motter said. "Left my Coastal Carolina shirt at the Trop, though. Can't really wear it here."
The farthest the Chanticleers advanced during Motter's career at Coastal Carolina was to the 2010 Super Regionals, where they lost to South Carolina.
Motter has tried to watch as many Coastal Carolina games as possible, including streaming the game while on the team charter. He still stays in touch with some of the coaching staff and has tweeted at them and talked to them during the run.
"It's cool watching," Motter said.
When asked to describe what kind of club Coastal Carolina has, Motter proved he's not a casual follower.
"The long ball got them through against LSU," Motter said. "I guess they're one of the top teams in the nation in home runs. When I was there, we were a top team in home runs and one of the top three in stolen bases, too. Almost a similar team.
"The biggest difference, in our Super Regional, we didn't have the big home run or timely hitting like they've had in the World Series. Seems like they're getting timely hitting, playing good defense, hitting the long ball. They've got it going."
Bill Chastain has covered the Rays for MLB.com since 2005.