Protective netting to be extended at Rays' parks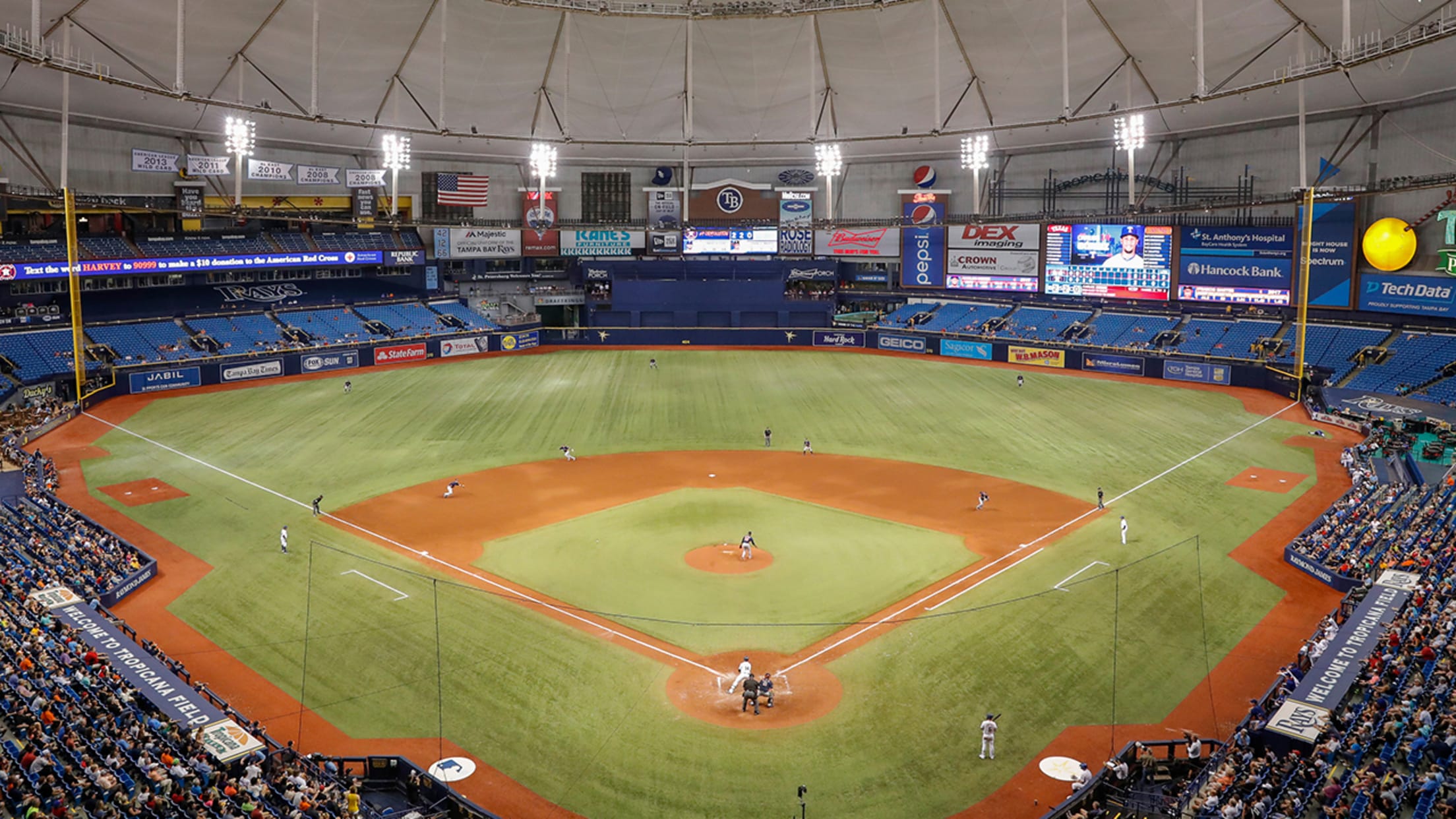 ST. PETERSBURG -- Fan safety is a priority for the Rays, which is why the team has elected to extend the protective netting at Tropicana Field and at Charlotte Sports Park."The Tampa Bay Rays are committed to providing a safe and secure environment for each person who enters Tropicana Field
ST. PETERSBURG -- Fan safety is a priority for the Rays, which is why the team has elected to extend the protective netting at Tropicana Field and at Charlotte Sports Park.
"The Tampa Bay Rays are committed to providing a safe and secure environment for each person who enters Tropicana Field and Charlotte Sports Park," read a statement issued by the team Wednesday. "We will be expanding the protective netting this season to the outside edge of the dugouts in both ballparks. All affected season ticket holders will be contacted in the coming weeks with more information."
The backstop netting and extensions at both parks will be a green knotless net, which will provide better game visibility than the traditional black knotted netting.
The extensions will be the same height as the current backstop nets at both facilities: 29 feet high at Tropicana Field, and 30 feet high at Charlotte Sports Park. The length of the dugout extensions are 80 feet at Tropicana Field, and 84 feet at Charlotte Sports Park.
The extensions will be fixed and will not be able to be lifted during batting practice.
Worth noting
Arbitration hearings for shortstop Adeiny Hechavarria and right-hander Jake Odorizzi are on the horizon. Odorizzi's hearing is scheduled for Feb. 12. He is asking for $6.3 million, and the team is at $6.050 million.
Bill Chastain has covered the Rays for MLB.com since 2005.