Rays constantly revising shift strategies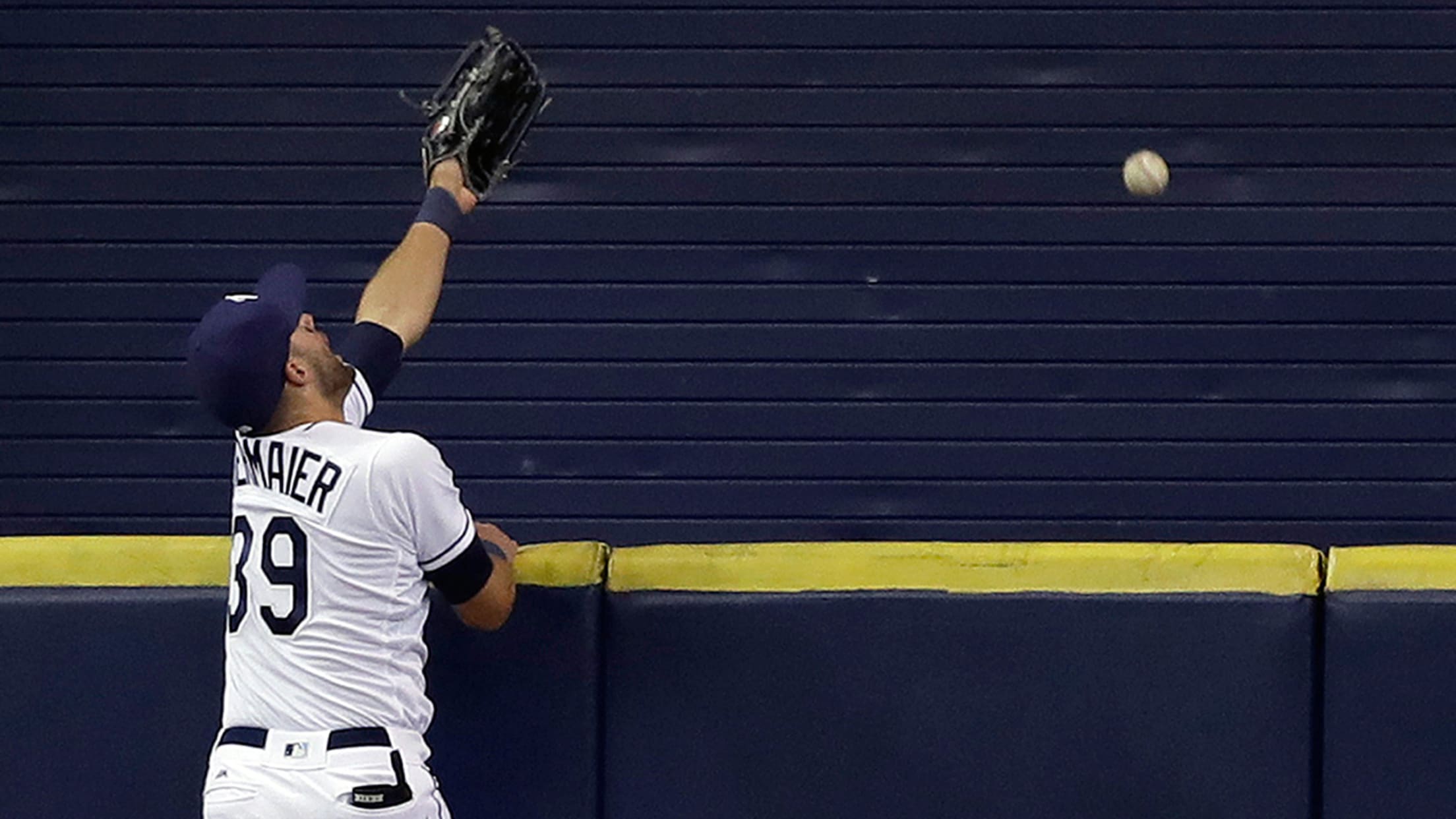 Kevin Kiermaier couldn't quite reach Chase Headley's homer on Tuesday. (AP)
ST. PETERSBURG -- "Hitting them where they ain't" has never been more puzzling for Major League hitters.Teams like the Rays do their homework on each hitter's tendencies and devise plans for where to play the different hitters. Over the past decade, Rays fans have grown accustomed to seeing shifts that
ST. PETERSBURG -- "Hitting them where they ain't" has never been more puzzling for Major League hitters.
Teams like the Rays do their homework on each hitter's tendencies and devise plans for where to play the different hitters. Over the past decade, Rays fans have grown accustomed to seeing shifts that seem to dare opposing hitters to hit the ball to a vacant space on the field. Frustration has followed for many hitters trying to beat the shift or hit into it.
But while the tendencies are analyzed, and reports reveal different things to direct their shift, the Rays are not afraid to revisit how they play their defense against any given hitter.
"Plenty of times [they've changed their plan], all the time," Rays manager Kevin Cash said. "Plenty of times that we've adjusted on the pitcher, we've adjusted on how that guy is swinging."
Yankees third baseman Chase Headley is a switch hitter. Hitting left-handed on Tuesday night, he managed to poke a single through the left side of the infield against the shift. Later, he added a home run to center field.
Headley has enjoyed success against the shift in the first two games of the season, and he told reporters that he intends to continue to hit to the open spaces to influence opposing defenses. Cash told reporters he doesn't think "there's a ton of intent behind [Headley's actions]."
"I might be wrong, but we're going to trust our process and how we position guys," Cash said. "And if we circle back over a couple of months, or a couple of series times, and decide that he's shown that enough through the league, then we'll make an adjustment. But I don't think we make a quick adjustment after two games. And he also hit the ball out of the ballpark to dead center yesterday. … We went back and looked at what Chase has done, and I don't think there was anything defined by watching video that he was intently trying to do that."