'A pretty special feeling': Rays headed to WS
After getting a taste of the postseason in 2019, just making it back to October was never going to be enough. From the beginning of Spring Training, the Rays made it clear that they don't want any participation trophies. They want to be known as champions.
After getting a taste of the postseason in 2019, just making it back to October was never going to be enough. From the beginning of Spring Training, the Rays made it clear that they don't want any participation trophies. They want to be known as champions.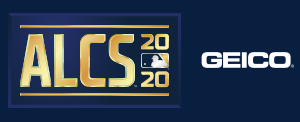 That motivation is what drove them through perhaps the most challenging season in their lifetimes, posting the American League's best record in the process. It's what carried them through a head-scratching number of injuries to the pitching staff in a shortened season, and what drove them past the Yankees after being pushed to the brink in the AL Division Series.
And when it looked like their season was crashing down as the Astros roared back to force a Game 7 after being down 3-0 in the AL Championship Series, the Rays didn't flinch.
For the second time in franchise history and first since 2008, the Rays are going to the World Series. That became a reality with a 4-2 win over the Astros in Game 7 of the ALCS on Saturday at Petco Park.
"It's a pretty special feeling," said Rays manager Kevin Cash. "I don't know if I've had many better, other than getting married and having three kids. This is right there below that. It can't get much better than that. This is a special group to be a part of. It's fun to see them win games and just to be a part of it."
• 10 incredible stats, facts from Rays' Game 7 win
Cash said what makes this Rays team special is that they don't allow the moment to get too big for them. That was on display again on Saturday. Sure, the Rays admitted to having some anxiety and a sleepless night after seeing their 3-0 series lead vanish in just 72 hours. Deep down they knew that they were on the verge of joining an infamous list in baseball history, but as soon as they arrived at the ballpark, there was no way to tell they were about to play one of the biggest games of their careers.
Willy Adames spent the day blasting rap and dance music inside the clubhouse. Mike Zunino and Blake Snell watched college football for most of their day. And somewhere in Petco Park, Randy Arozarena was wearing his cowboy boots, loose as ever.
"After last night, you give away a 3-0 lead, and I came to the park today and everybody's just good to go, squared away, high energy," said Rays starter Charlie Morton. "In the first inning, they're just out there and just hungry for the win."
The first-inning energy was, fittingly, provided by Arozarena, who became the first rookie position player to be named an MVP in an LCS or World Series. As he has done all postseason, Arozarena led the charge offensively, launching a two-run home run in the first inning off Lance McCullers Jr. It was Arozarena's seventh homer of the postseason, passing Evan Longoria for the most by a rookie in a single postseason.
Once the Rays took the lead, it became the Charlie Morton show. When the Rays signed Morton to a two-year, $15 million deal in December 2018, moments like Saturday were exactly why. Morton gave the Rays a key veteran presence in the clubhouse and a pitcher that has pitched in the biggest moments in the postseason. He showed that again Saturday against his former team.
• Cash: Rays 'lucky to have Charlie Morton'
Morton tossed 5 2/3 scoreless innings, setting the tone for a Rays team that desperately needed it following three consecutive losses. Morton is the only pitcher in Major League history with four winner-take-all wins, twice as many as any other pitcher.
"We're lucky to have Charlie Morton," Cash said. "For a group that doesn't have a wealth of experience in these roles, Charlie does. He's been there, done that and lined up really, really well for us. Just so appreciative of Charlie Morton, what he brings to our club on the field, and definitely in the clubhouse."
Aside from the stress of almost being part of baseball history, the series against the Astros proved to be a challenging one for the Rays, as the two teams combined to have the tying or go-ahead run at the plate in the ninth inning in six of the seven games, including Saturday night. But navigating through difficulties is what the Rays organization has specialized in.
• Zunino flourishing in postseason spotlight
In 2018, the Rays traded away Steven Souza Jr., Corey Dickerson, Chris Archer and Jake Odorizzi, all key players who helped the club win 80 games the prior season. Those moves were received with countless predictions of a 100-loss season. Those moves, however, allowed the team to collect some valuable pieces and create playing time for its young core. It also allowed the Rays to implement the opener, which has since been adopted by every team in the Majors, and other "crazy" ideas that always seem to work.
The Rays won 90 games in '18 and followed that up with a 96-win season in '19. Two years later, the Tampa Bay Rays are traveling to Arlington for a neutral-site World Series against the Dodgers. And they've done it their way.
• 7 reasons Rays will win World Series
"I'm at a loss for words," said Rays center fielder Kevin Kiermaier, the longest-tenured player on the team. "It was just one of those things where you just wanted to see us piece it all together and finally take that big leap and know that we can beat any team in baseball. Now we've done that."
Juan Toribio covers the Rays for MLB.com. Follow him on Twitter @juanctoribio.