Red Sox announce Minor League field staffs
Former Greenville skipper Fenster promoted to manage Double-A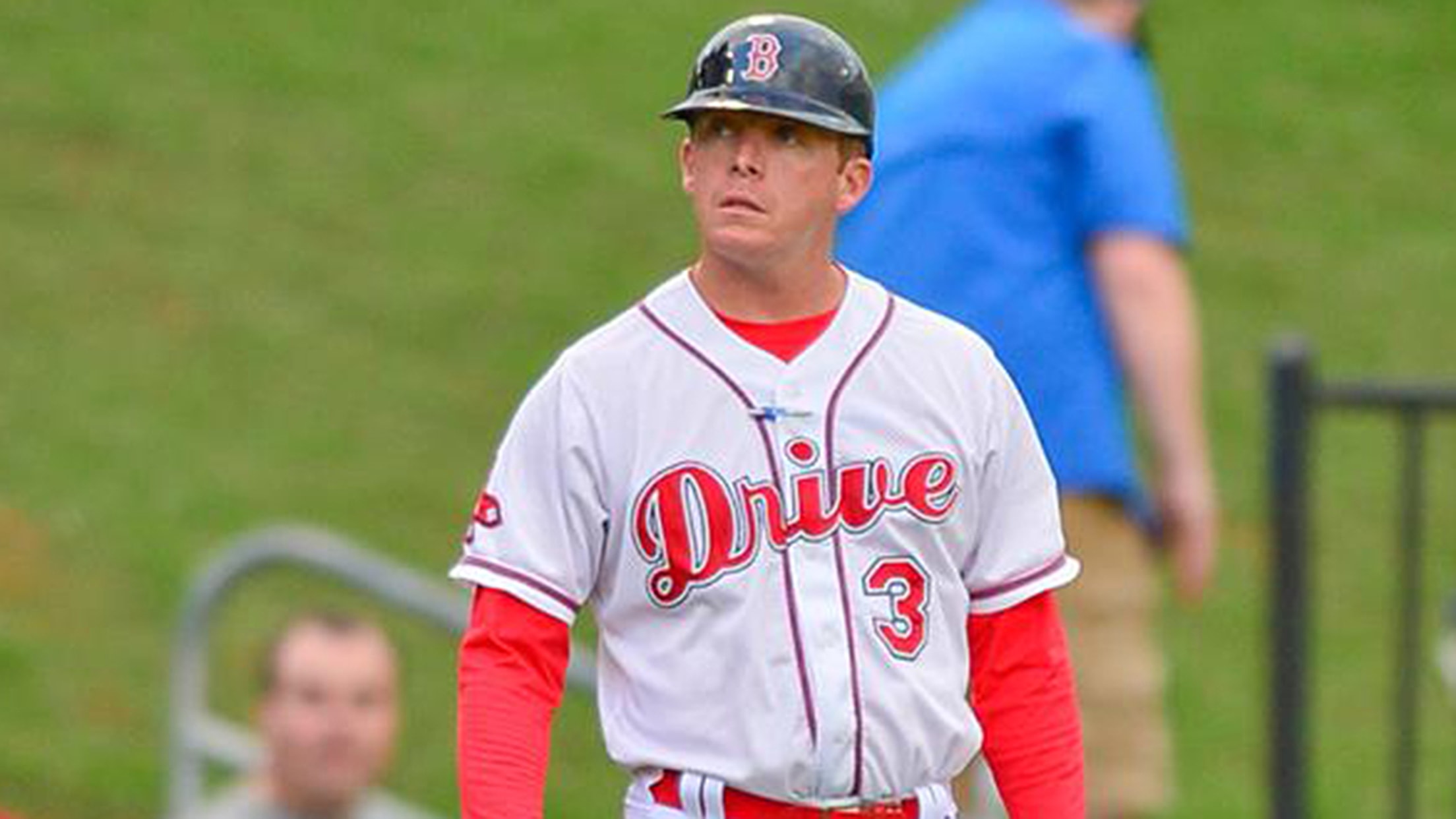 The Red Sox announced their Minor League field staffs for 2018 on Tuesday, which included the news that Darren Fenster will be the new manager for Double-A Portland, replacing Carlos Febles, who was recently promoted to be Boston's third-base coach.Fenster moves up from Class A Greenville, where he managed the
The Red Sox announced their Minor League field staffs for 2018 on Tuesday, which included the news that Darren Fenster will be the new manager for Double-A Portland, replacing Carlos Febles, who was recently promoted to be Boston's third-base coach.
Fenster moves up from Class A Greenville, where he managed the past four seasons and led the Drive to the franchise's first South Atlantic League championship in 2017.
There will be continuity at Triple-A Pawtucket, where Kevin Boles will return for a fifth season as manager. He will be joined again by Bruce Crabbe, who is serving as an additional coach to extend his tenure with the organization to a 14th season. Rich Gedman, the starting catcher on the pennant-winning Red Sox of 1986, will be back for a fourth season as Pawtucket's hitting coach. Kevin Walker, who was the pitching coach at Portland last year, will fill that role for Pawtucket.
Former Major League catcher Joe Oliver is returning for his third season as manager for Class A Advanced Salem.
Iggy Suarez, who played for the Red Sox in the Minor Leagues, takes over for Fenster as Greenville's manager. The former infielder started his coaching career as the hitting coach for Class A Short-Season Lowell and managed that club the past two seasons.
Corey Wimberly is the new manager for Lowell, and Tom Kotchman (father of former Red Sox first baseman Casey Kotchman) enters his fifth season as manager of the Gulf Coast League Red Sox, having spent 38 total seasons as a Minor League manager and scout.
Jose Zapata will be back for his 12th season as the Red Sox's Latin American field coordinator. New to the staff is former Major League veteran Fernando Tatis, who will manage one of Boston's two Dominican Summer League clubs. Managing the other DSL Red Sox squad will be Aly Gonzalez, who has been with the organization for the past nine seasons as a player (2009-11) and coach (2012-17), including the past three seasons in the same role.