Roenicke among Red Sox's coaching additions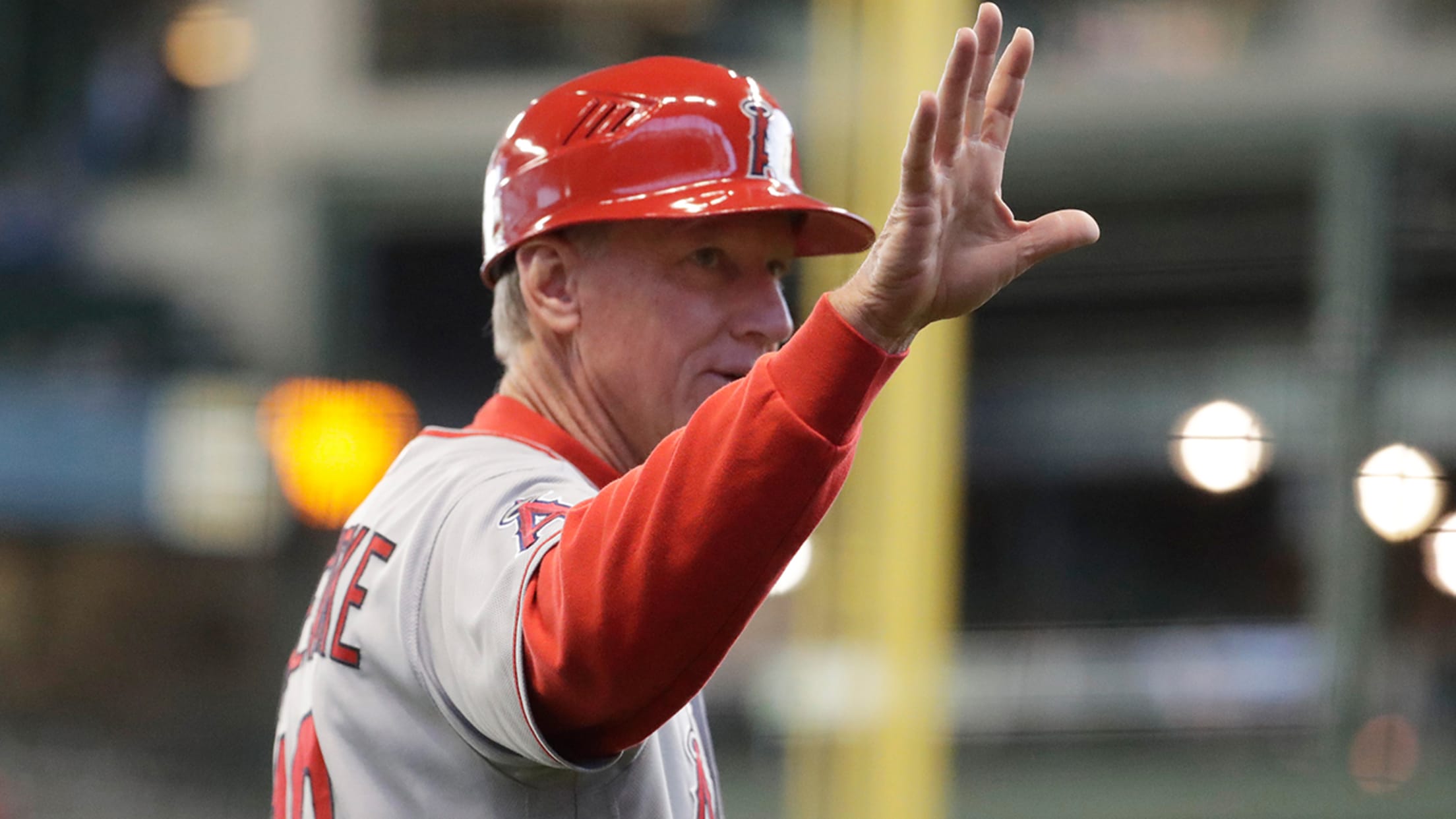 Ron Roenicke spent the 2016 and '17 seasons as the third-base coach for the Angels. (AP)
BOSTON -- Alex Cora will have a veteran voice next to him in the dugout for his first season as the Red Sox's manager, as Ron Roenicke was hired Thursday to be Boston's bench coach.The 61-year-old Roenicke has 27 years of professional coaching experience, including 20 at the Major League
BOSTON -- Alex Cora will have a veteran voice next to him in the dugout for his first season as the Red Sox's manager, as Ron Roenicke was hired Thursday to be Boston's bench coach.
The 61-year-old Roenicke has 27 years of professional coaching experience, including 20 at the Major League level.
Having a bench coach with that amount of experience should be highly beneficial to Cora as he starts his managerial career. Roenicke, who managed the Brewers from 2011-15, was the third-base coach for the Angels the past two seasons.
"We had wanted Alex to have a veteran bench coach," said Red Sox president of baseball operations Dave Dombrowski. "We had asked him about that, for somebody that he would feel comfortable with. He gave me Ron's name as somebody he would really like. Ron Roenicke's got a great reputation in the game, very knowledgeable about the game of baseball."
Tom Goodwin was named first-base coach/outfield instructor. The 49-year-old Goodwin will also coordinate baserunning, and his roles with the Red Sox will be the same ones he held with the Mets the past six years.
"[Cora] also recommended Tom Goodwin. He thought he could be a difference-maker," said Dombrowski. "We made a lot of outs on the basepaths last year, so we're trying to put a little emphasis on our baserunning. He recommended Tom Goodwin immediately as somebody he liked for first-base coach and working with the outfield. People in this organization -- he had been here before -- knew him and spoke very highly of him."
Carlos Febles, who had managed Double-A Portland the past two seasons, is joining Cora's staff as the third-base coach/infield instructor. In his 11 years as a coach in Boston's farm system, Febles coached and managed several of the Red Sox's key players, including Mookie Betts, Jackie Bradley Jr., Andrew Benintendi and Rafael Devers.
"Carlos is a very highly regarded individual in our system -- well-regarded knowledge-wise, great person, somebody that in the future I think has a chance to be a big league manager," said Dombrowski. "We wanted to promote somebody from within if we could. Alex was in complete agreement with that. He visited with Carlos. They had met before but really didn't know each other very well. He talked to him on the phone and said, 'Why don't we go ahead and hire Carlos for that spot?'"
The Red Sox also announced that Dana LeVangie will return as bullpen coach/catching instructor.
"[Alex] told me when he took the job he wanted Dana to remain. He's kept the relationship and known Dana for years, so that was an easy one as Dana was already under contract," said Dombrowski.
There are still two key spots to fill on Cora's staff -- hitting coach and pitching coach. Chili Davis, Boston's hitting coach the past three seasons, was hired by the Cubs last week. Pitching coach Carl Willis also left the Red Sox last week to take that same role with the Indians.
The hirings that were announced on Thursday signaled that Gary DiSarcina (John Farrell's bench coach in 2017) and Ruben Amaro (first-base coach/outfield instructor in '16-17) won't return to the Red Sox.