Owens among 3 optioned in Red Sox's moves
No. 2 prospect Devers reassigned along with Lake, Procyshen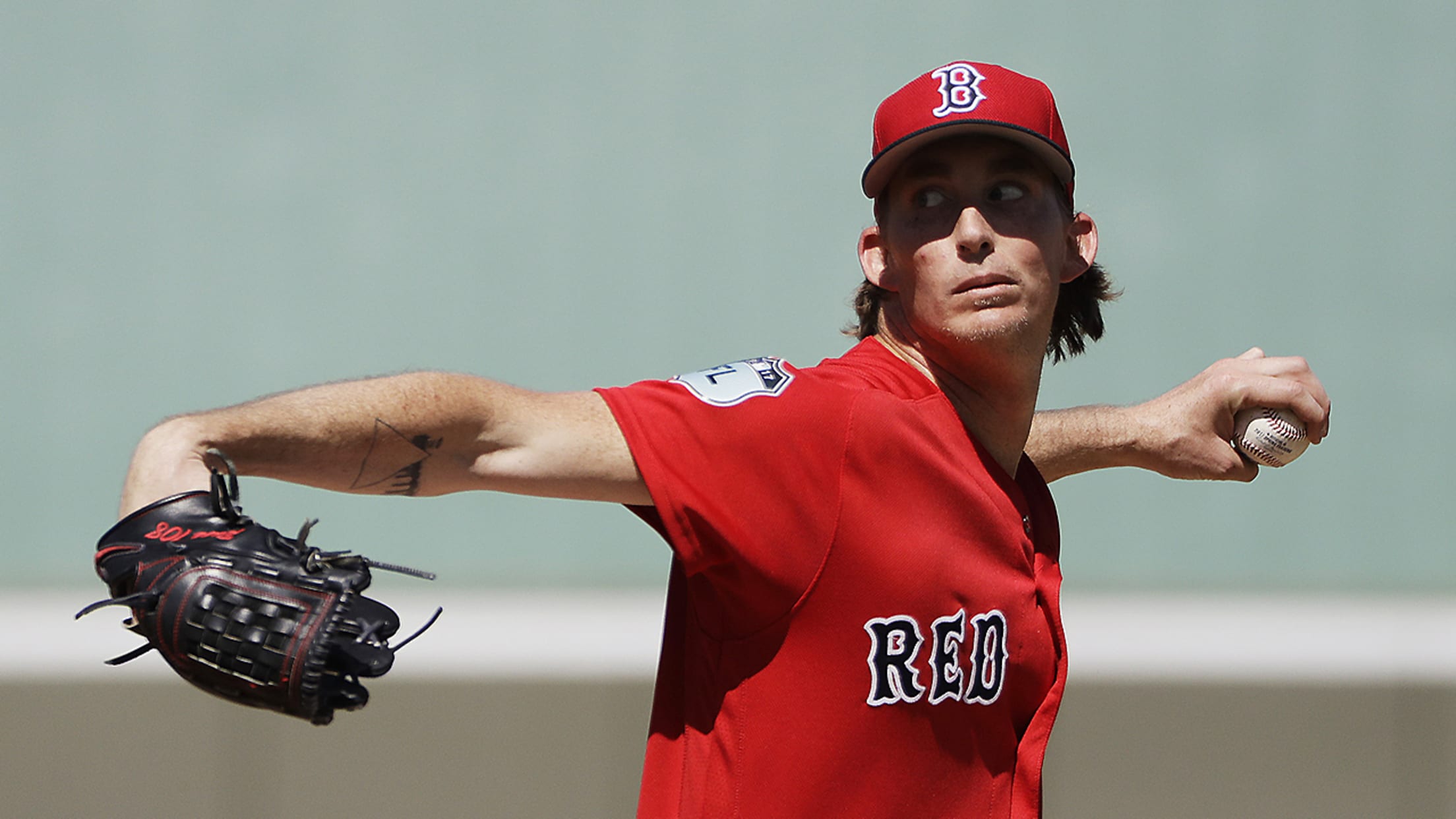 Left-hander Henry Owens, 24, posted an 0-2 record with a 6.95 ERA in 2016 for the Red Sox. (AP) (David Goldman/AP)
The Red Sox optioned left-handed pitchers Christopher Johnson and Henry Owens and right-hander Brandon Workman to Triple-A Pawtucket, the team announced Tuesday morning.Boston also reassigned third baseman Rafael Devers, outfielder Junior Lake and catcher Jordan Procyshen to Minor League camp.• Spring:Tickets | Ballpark | 40-man roster | NRIsJohnson, 26, went
The Red Sox optioned left-handed pitchers Christopher Johnson and Henry Owens and right-hander Brandon Workman to Triple-A Pawtucket, the team announced Tuesday morning.
Boston also reassigned third baseman Rafael Devers, outfielder Junior Lake and catcher Jordan Procyshen to Minor League camp.
• Spring:Tickets | Ballpark | 40-man roster | NRIs
Johnson, 26, went 5-7 with a 3.60 ERA in 15 starts for Triple-A Pawtucket in 2016. His lone Major League appearance came in a start for the Red Sox in 2015 when he allowed four runs in 4 1/3 innings in a loss to the Astros.
Owens, 24, went 0-2 with a 6.95 ERA in five starts for Boston in 2016.
Workman has not pitched in the Majors since 2014. The 28-year-old went 1-10 with a 5.17 ERA in 19 games (15 starts) for the Red Sox that year.
Devers is the Red Sox's No. 2 prospect, according to MLBPipeline.com. The 20-year-old has hit .293 with 29 home runs and 198 RBIs across three seasons in the Red Sox's Minor League system.
Lake, 26, hit .200 with one home run and two RBIs in 22 games with the Blue Jays in 2016.
Procyshen, 24, hit .249 with four homers and 29 RBIs in 61 games for Class A Advanced Salem last season.
The Red Sox now have 52 players in Major League camp, including 37 players from the 40-man roster.