Red Sox continue to shuffle pitching staff
Club recalls pair of righties from Minors, options Hernandez and Poyner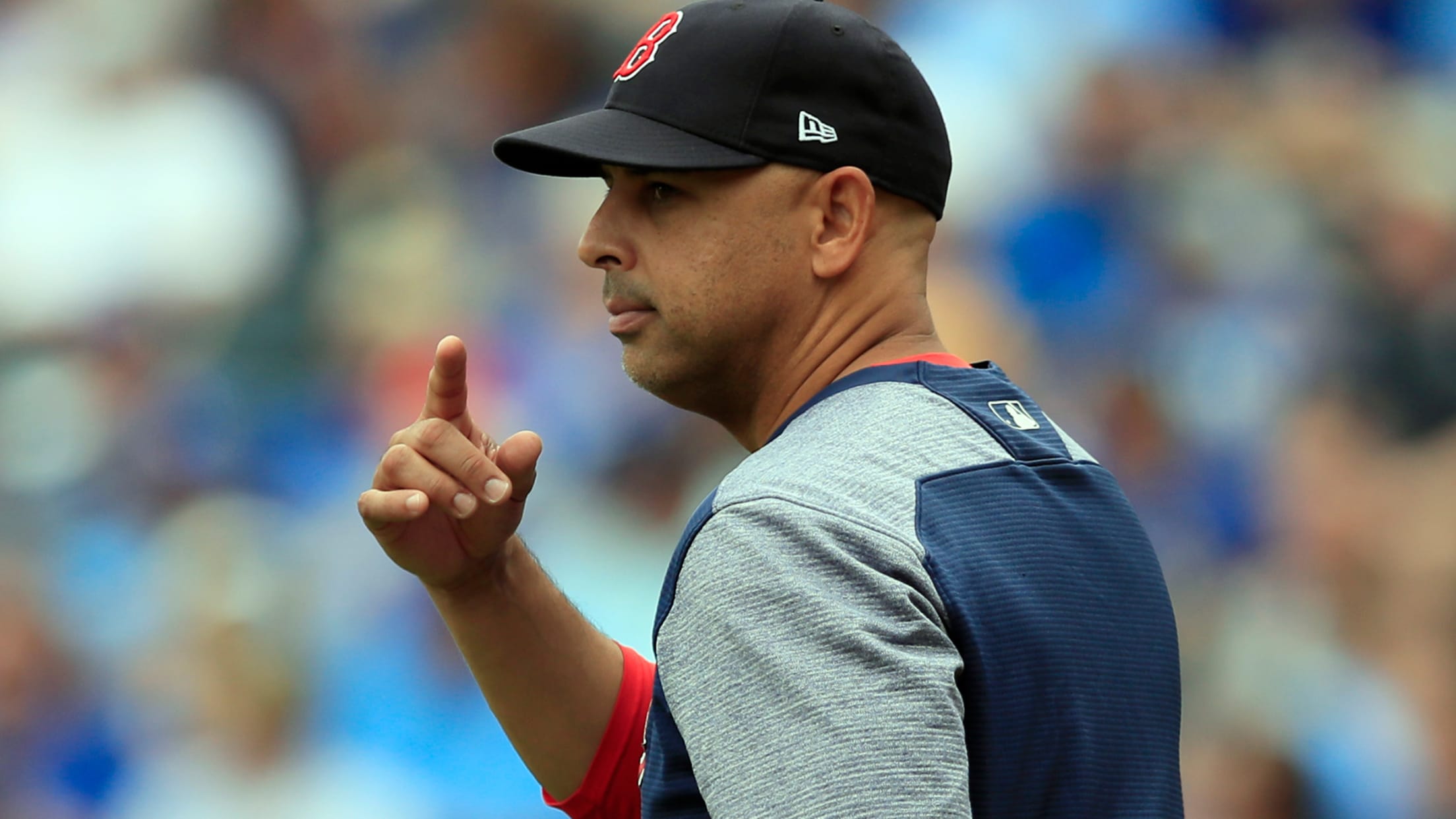 BOSTON -- The Red Sox continue to patch up their pitching staff, and Wednesday's transactions brought righties Travis Lakins and Josh A. Smith back from Triple-A Pawtucket. Lefty Darwinzon Hernandez was optioned to Double-A Portland and lefty Bobby Poyner was optioned to Pawtucket. In the near future, the Sox should
BOSTON -- The Red Sox continue to patch up their pitching staff, and Wednesday's transactions brought righties Travis Lakins and Josh A. Smith back from Triple-A Pawtucket. Lefty Darwinzon Hernandez was optioned to Double-A Portland and lefty Bobby Poyner was optioned to Pawtucket.
In the near future, the Sox should have more stability and depth on the staff. One thing that will happen is the return of lefty Brian Johnson this weekend in Baltimore.
An invaluable swingman last season, Johnson is a candidate to start on Sunday against the Orioles in the fifth spot in the rotation -- which has been a revolving door since Nathan Eovaldi underwent surgery on his right elbow in mid-April.
As for Eovaldi, his return remains on hold as he deals with his latest setback -- biceps tendinitis.
Another pitcher who could be a big help when he returns is Steven Wright. The knuckleballer is eligible to return from his 80-game suspension on June 25. At this point, the Red Sox look at Wright strictly as a reliever.
His surgically-repaired left knee, which was an ongoing issue last season, has been holding up fine on his current Minor League rehab assignment.
"He's been feeling good," said manager Alex Cora. "All the feedback from that is that he's feeling great, even when he was working out down there in Fort Myers. He'll do his pitching stuff, and then add more pitching, fielding practice and doing his work in the game and all that. So, as of now, no red flags."
Shawaryn transitioning well to 'pen
Though recent call-up Mike Shawaryn has been used almost exclusively as a starter in his Minor League career, Cora likes the look that the right-hander has been giving the Sox out of the bullpen -- and that's why he hasn't been given the opportunity to start yet.
"We feel the stuff is sharper in the bullpen. [Pitching coach] Dana [LeVangie] likes what he's doing out of the bullpen," said Cora. "When he didn't pitch all those days, we made some adjustments. Some adjustments with [bullpen coach Craig Bjornson] and Dana -- where [Shawaryn] was on the rubber and a few things that he identified in Spring Training. There were two outings out there that he walked five and seven in back-to-back outings. We just fine-tuned a few things and he's been outstanding for us. We like what we're seeing right now. Obviously still three outings, but so far, so good."
Cora hopes to visit Papi
The news on David Ortiz's recovery continues to be positive, as the beloved slugger recovers at Massachusetts General Hospital. Ortiz sat up and took some steps on Tuesday and Wednesday, according to his wife Tiffany.
With the Red Sox leaving for a road trip on Thursday night, Cora was asked if he might visit Ortiz before then.
"I've got to check with the people over there in charge and see if that's possible. I would love to," said Cora.
Cora continues to think often about his long-time friend and former teammate.
"Obviously, it's a delicate situation," said Cora. "I've been getting updates the last two days and it's been positive, but just keep staying positive and praying for this to happen. I haven't been able to communicate with Tiff or the people in the hospital, but everything that we get has been positive. So just keep praying for him."