Red Sox release struggling Craig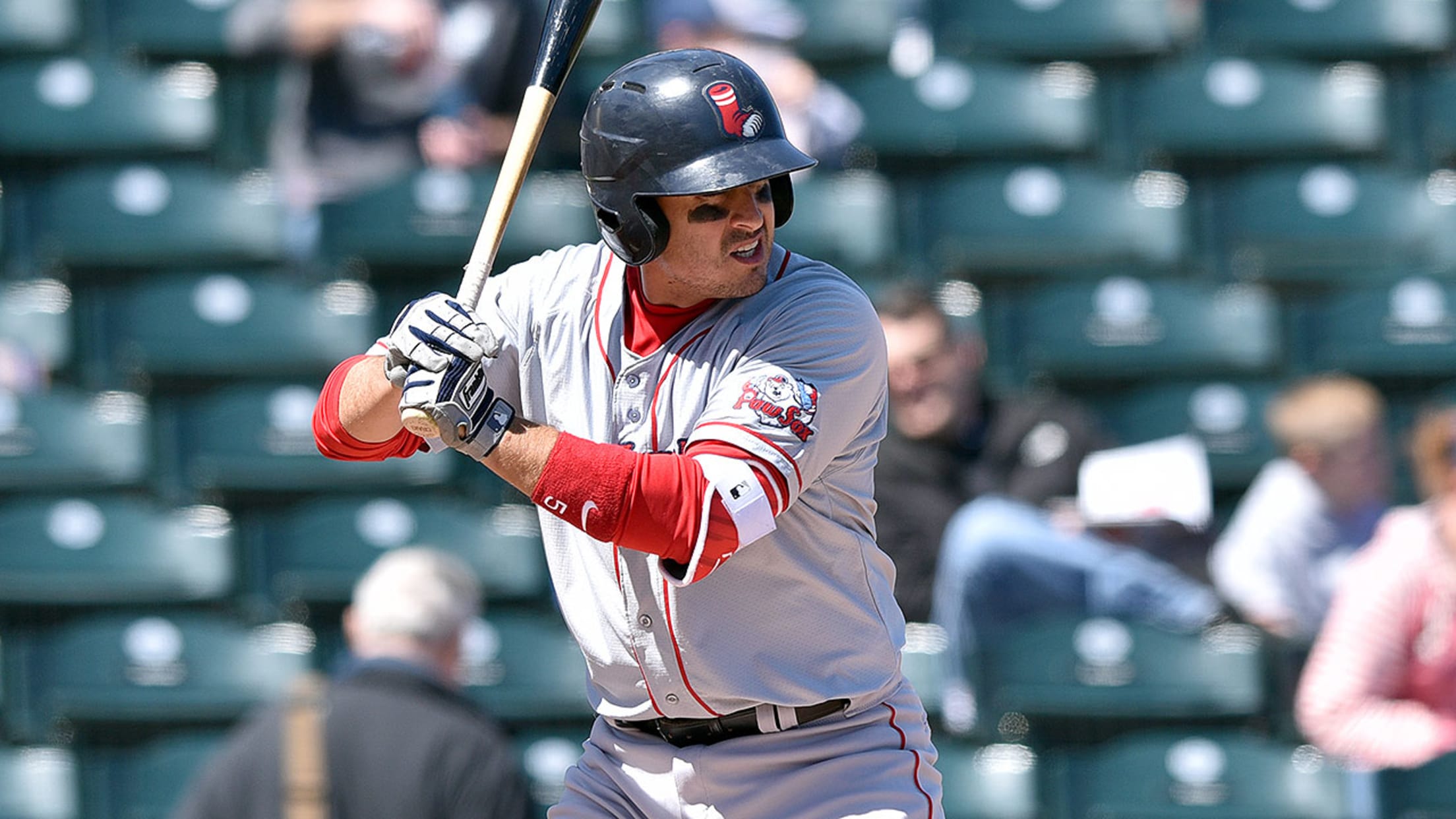 Allen Craig posted a .253/.352/.316 slash line in 47 games with the PawSox this season. (Ken Inness/MiLB.com)
TORONTO -- After several seasons of being unable to rediscover the stroke that once made him a top run producer in the National League, veteran outfielder/first baseman Allen Craig was released by the Red Sox on Friday.Craig, 32, hasn't played in the Major Leagues since the Red Sox made him
TORONTO -- After several seasons of being unable to rediscover the stroke that once made him a top run producer in the National League, veteran outfielder/first baseman Allen Craig was released by the Red Sox on Friday.
Craig, 32, hasn't played in the Major Leagues since the Red Sox made him a September call-up in 2015, and he hadn't been on the 40-man roster the past two seasons.
A postseason hero for the World Series champion Cardinals in 2011, Craig played against the Red Sox in the '13 Fall Classic, hitting .375 in a series St. Louis lost in six games.
But Craig's career has been in a downward spiral since 2014. A left foot injury sustained late in '13 likely contributed to Craig's initial decline.
Over the past three seasons, he simply couldn't generate any momentum.
The Red Sox acquired Craig along with Joe Kelly in a trade for John Lackey on July 31, 2014.
While Kelly has turned into a key setup man for the Red Sox, the club wound up paying over $27 million to Craig during his time in the organization for minimal production.
In 47 games for Triple-A Pawtucket this season, Craig slashed .253/.352/.316 with seven doubles, one homer and 14 RBIs.
Craig is now free to sign with any other organization. He had a club option of $13 million for 2018, but the Red Sox paid the $1 million buyout instead while giving him his release.
In 534 games in the Majors, Craig is a .276 hitter with 59 homers and 296 RBIs. He was an All-Star in 2013. The right-handed hitter had a batting average of .307 or higher from 2011-13. He had 90-plus RBIs in 2012-13.
Worth noting
• Lefty Eduardo Rodriguez joined the Red Sox in Toronto on Friday, a day after being hit hard in his rehab start for Double-A Portland. In three innings, he allowed six runs on nine hits. Rodriguez will throw a bullpen session on Saturday, and the Red Sox will determine from there when he will be slotted back into the rotation.
"We'll have a chance to sit down with him individually and map out his next steps, maybe take a broader view of the games remaining in the first half and how we come out from the All-Star break," said Red Sox manager John Farrell. "So there's a number of things to discuss with him before we announce what he's going to do next."