Red Sox to be honored at White House on Feb. 15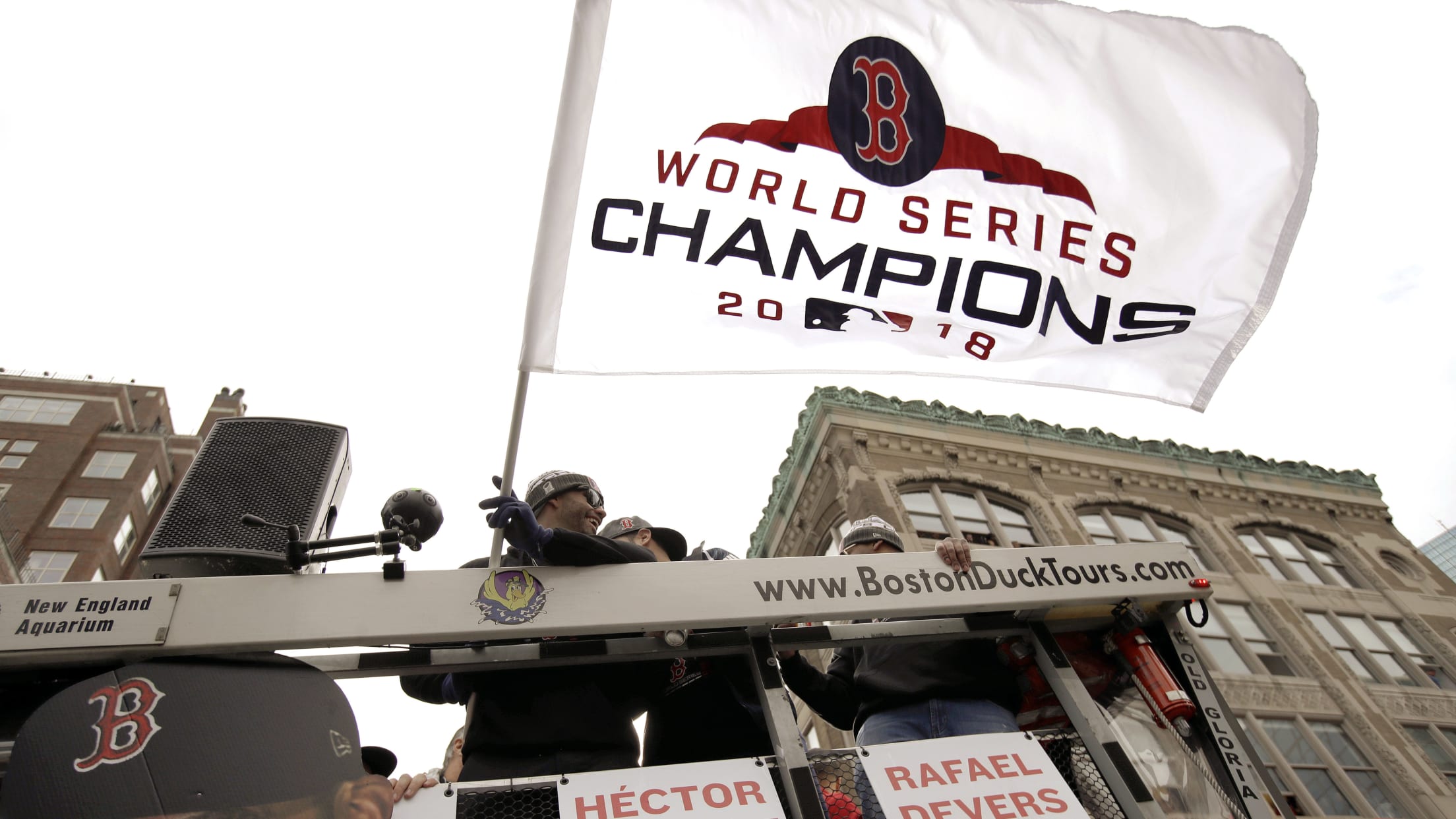 Boston Red Sox's J.D. Martinez waves the championship flag during a parade to celebrate the team's World Series victory over the Los Angeles Dodgers, Wednesday, Oct. 31, 2018, in Boston. (AP Photo/Charles Krupa) (Charles Krupa/AP)
BOSTON -- It will be an eventful first few days of Spring Training for the Red Sox, as the club is expected to make a trip to the White House on Feb. 15, just two days after the first pitchers and catchers workout.Red Sox president Sam Kennedy confirmed in December
BOSTON -- It will be an eventful first few days of Spring Training for the Red Sox, as the club is expected to make a trip to the White House on Feb. 15, just two days after the first pitchers and catchers workout.
Red Sox president Sam Kennedy confirmed in December that the club had accepted President Trump's invitation for the traditional ceremony to celebrate their most recent World Series championship, but the date was in flux at that time.
Ultimately, the Red Sox and the White House agreed on Feb. 15, though there's a chance that date could change due to the ongoing government shutdown. But Red Sox players and staff have been told to plan on that date for the visit.
Players, front-office members and the coaching staff will travel as a group to Washington from the team's Spring Training base in Fort Myers, Fla., and return to Spring Training later that day. The trip is not mandatory, and the Red Sox don't expect the entire team will attend, but Kennedy believes it will be a representative group.
In recent years, some teams and players have declined the traditional championship visit to the White House over political differences with the president at that time.
In September, Red Sox manager Alex Cora was displeased when President Trump disputed the amount of casualties from Hurricane Maria in Puerto Rico. However, Cora said recently he will attend the ceremony the Red Sox take part in at the White House.
"We've been talking about it, dates and all that stuff, and I'm going to use my platform the right way," Cora said last month. "I'm not going to embarrass anybody. I'm actually going to represent probably four million people from back home the right way when we get there."
The Red Sox visited President George W. Bush during Spring Training following their championships in 2004 and '07. Following the '13 championship, the club had its ceremony with President Obama during the first week of the '14 regular season, when it had an off-day during a series in Baltimore.