Here are the Reds' 2020 Top 30 Prospects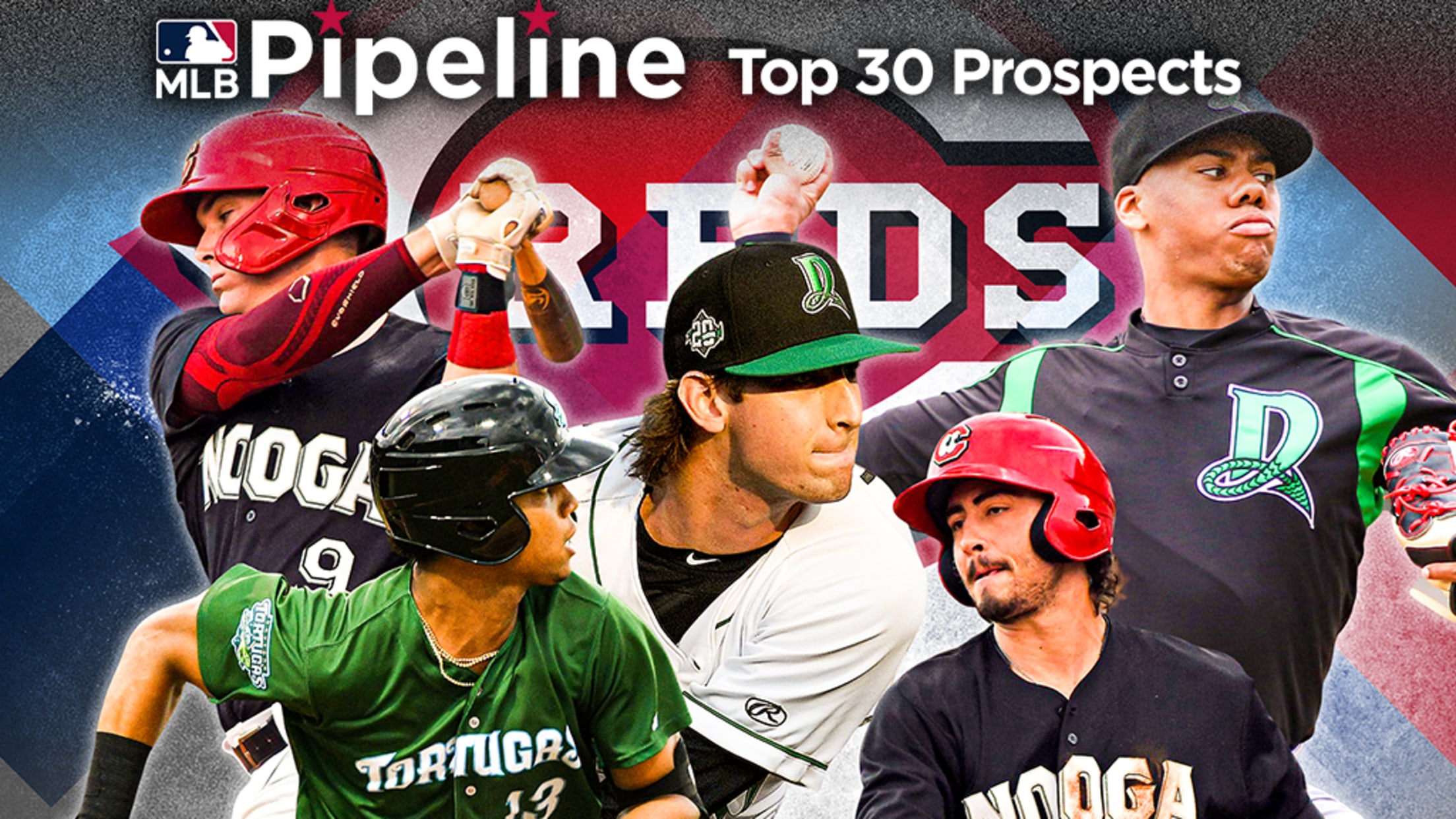 GOODYEAR, Ariz. -- Because trades had the Reds leveraging their farm system to acquire more proven talent in the offseason between 2018 and '19, many of the organization's top prospects were nowhere near close to helping the big league club. Several of Cincinnati's Top 30 prospects could help in the
GOODYEAR, Ariz. -- Because trades had the Reds leveraging their farm system to acquire more proven talent in the offseason between 2018 and '19, many of the organization's top prospects were nowhere near close to helping the big league club.
Several of Cincinnati's Top 30 prospects could help in the Majors this season, or in 2021. And with the Reds spending money this past offseason to shore up weaknesses with an eye on contending for the National League Central division title, any prospect called up in '20 could find himself in the heat of a pennant race.
One thing that never changes -- there are numerous prospects to keep track of as they work their way up the system.
Here's a look at the Reds' top prospects
1) Nick Lodolo, LHP (MLB No. 48)
2) Hunter Greene, RHP (No. 53)
3) Tyler Stephenson, C
4) Jonathan India, 3B
5) José Garcia, SS
Complete Top 30 list »
Biggest jump/fall
Here are the players whose ranks changed the most from the 2019 preseason list to the 2020 preseason list:
Jump: Packy Naughton, LHP (2019: 22| 2020: 12) -- Naughton reached Double-A in 2019, a product of his making some adjustments following a more lackluster '18 season. He has feel for three pitches and was able to work out of trouble more often than the previous year.
Fall: Hendrik Clementina, C (2019: 24| 2020: NR) -- Clementina has shown plenty of power over the past two seasons but still needs to shore up his hitting and defense to be anything more than a backup catcher.
Best tools
Players are graded on a 20-80 scouting scale for future tools -- 20-30 is well below average, 40 is below average, 50 is average, 60 is above average and 70-80 is well above average. Players in parentheses have the same grade.
Hit: 55 -- India (Tyler Callihan)
Power: 60 -- Rece Hinds
Run: 60 -- Stuart Fairchild (Jameson Hannah, Andy Sugilio, TJ Friedl, Mariel Bautista, Michael Beltre)
Arm: 60 -- Garcia (Michael Siani, Alfredo Rodriguez)
Defense: 60 -- Siani (Rodriguez, Friedl)
Fastball: 80 -- Greene
Curveball: 55 -- Vladimir Gutierrez (Ryan Hendrix)
Slider: 55 -- Lodolo (Greene, Tony Santillan, Lyon Richardon, Jacob Heatherly)
Changeup: 60 -- Gutierrez
Control: 60 -- Lodolo
How they were built
Draft: 18 | International: 9 | Trade: 3
Breakdown by ETA
2020: 11 | 2021: 7 | 2022: 8 | 2023: 4
Breakdown by position
C: 1 | 1B: 1 | 2B: 1 | SS: 3 | 3B: 2 | OF: 8 | RHP: 10 | LHP: 4
Mark Sheldon has covered the Reds for MLB.com since 2006, and previously covered the Twins from 2001-05. Follow him on Twitter @m_sheldon and Facebook.