Dunn among Reds Hall of Fame candidates
Boone, Franco, Graves, Rolen and Sanders also nominated; balloting ends Sept. 30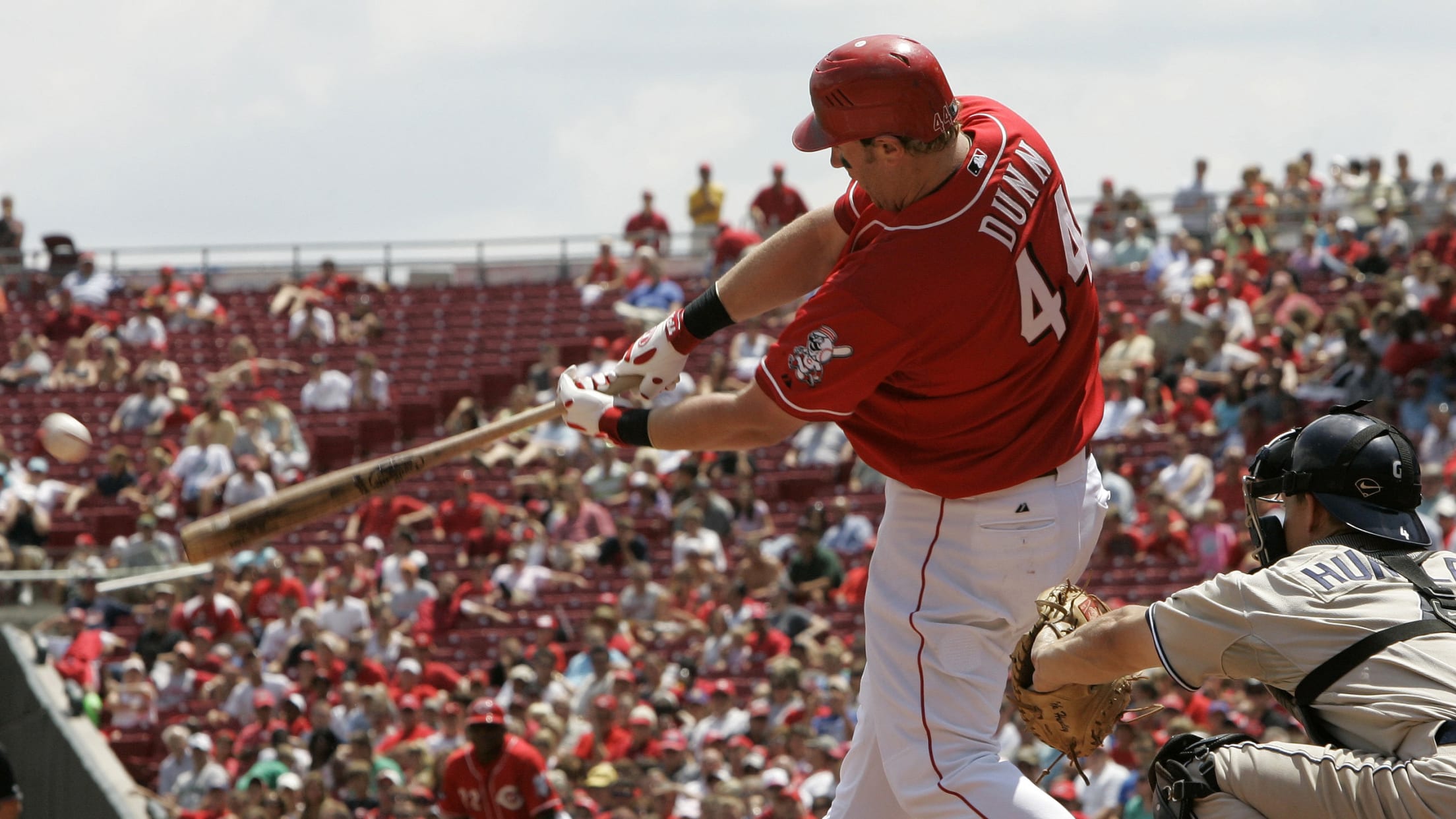 In eight seasons with Cincinnati, slugger Adam Dunn hit 270 of his 462 home runs. (AP) (Al Behrman/AP)
Third baseman Aaron Boone, outfielder Adam Dunn, pitcher John Franco, pitcher Danny Graves, third baseman Scott Rolen and outfielder Reggie Sanders are the Modern Player candidates for induction into the Cincinnati Reds Hall of Fame, the club announced Monday.The six former Reds were nominated by the Reds Hall of Fame
Third baseman Aaron Boone, outfielder Adam Dunn, pitcher John Franco, pitcher Danny Graves, third baseman Scott Rolen and outfielder Reggie Sanders are the Modern Player candidates for induction into the Cincinnati Reds Hall of Fame, the club announced Monday.
The six former Reds were nominated by the Reds Hall of Fame and Museum Election Governance Committee. Only one will be selected for induction, which is to be determined by a fan vote.
"We look forward to honoring one of these six worthy candidates next year with induction ceremonies at Great American Ball Park and at the induction gala," executive director of the Reds Hall of Fame & Museum Rick Walls said. "And we are thrilled to have the fans continue to play a significant role in determining the next inductee into the Hall of Fame."
Each of the six players appeared in at least three seasons with the Reds, played in the Major Leagues within the past 13 seasons and needs to be at least three years removed from having appeared in a Major League game.
Fans can cast their ballots online at redsmuseum.org through Sept. 30. Participants are limited to one vote per person or email address per day.