Reds recall Bowman for 'pen depth; option Ervin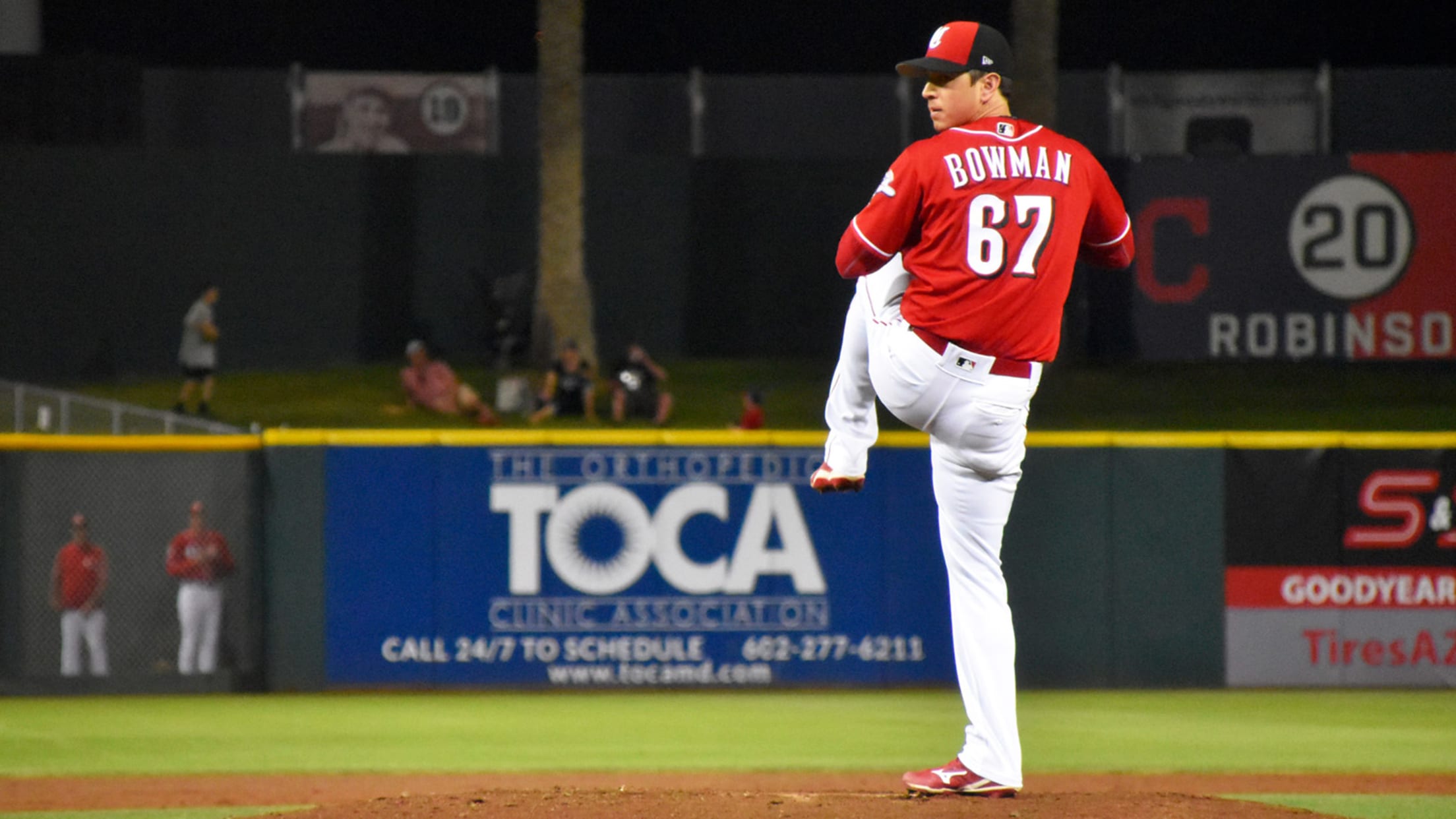 NEW YORK -- Realizing their relievers have seen a lot of action the last five games and they will not have any days off until May 13, the Reds have recalled right-hander Matt Bowman from Triple-A Louisville and optioned outfielder Phillip Ervin to Louisville. In 10 games for Louisville, Bowman
NEW YORK -- Realizing their relievers have seen a lot of action the last five games and they will not have any days off until May 13, the Reds have recalled right-hander Matt Bowman from Triple-A Louisville and optioned outfielder Phillip Ervin to Louisville.
In 10 games for Louisville, Bowman allowed five earned runs in 15 1/3 innings. He has Major League experience as well. He played three years for the Cardinals and has a 4.10 ERA in 156 games.
"Matt has been pitching well," Reds manager David Bell said. "We are trying to do everything we can to keep our bullpen healthy. I don't think we've had an abnormal use of our 'pen, [but the relievers] are important to us. We are not using anybody too much. We're determined that having the extra arm is the best decision right now."
Ervin didn't see a lot of action at the Major League level, appearing in seven games and going 2-for-10 with an RBI.
Bill Ladson has been a reporter for MLB.com since 2002. He covered the Nationals/Expos from 2002-2016. Follow him on Twitter and Facebook.